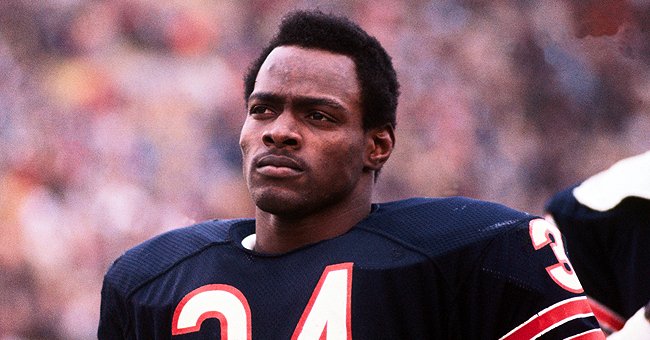 Getty Images
Inside Late NFL Player Walter Payton's Relationship with His Only Wife Connie Payton

NFL player Walter Payton died in 1999 and had a rocky relationship with his wife, Connie Payton and his son, Jarrett Payton, who followed in his footsteps to become an NFL player.
In 2011, a week before the release of NFL player Walter Payton's unauthorized tell-all biography, "Sweetness: The Enigmatic Life of Walter Payton," his wife of two decades, Connie Payton, shared some of his darkest secrets and debunked some false rumors about him.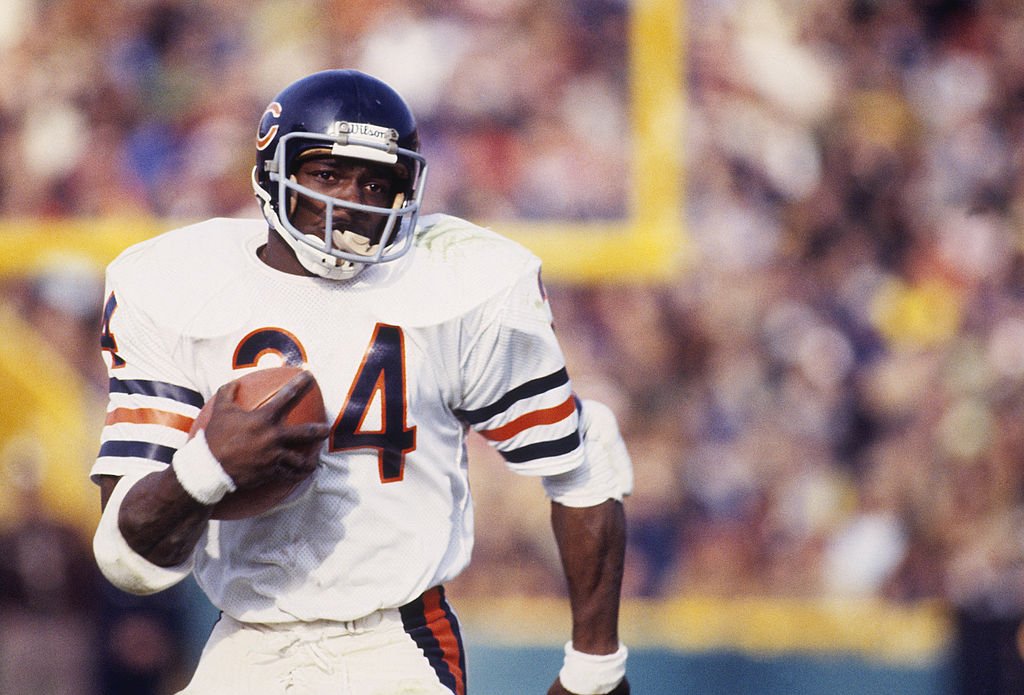 Chicago Bears' running back Walter Payton #34 runs with the ball circa 1975-1987. | Photo: Getty Images
The book contained some scandalous allegations that had been kept out of the public eye for as long as the legendary football player was alive. Connie had to step up to talk about the contents of the book as she probably knew the man best.
Walter's infidelity was the main buzz of the story. In fact, there was a brow-raising complicated scene in which Connie requested that her husband's agent introduced her to his mistress.
Connie also denied accusations of drug abuse. The author wrote that the football star had been hooked on pain medication and his wife was not having any of it.
In 2002, she wrote a book "Stronger Than Cancer" in which she shared her experience and provided solace for others going through the same thing.
In 2016, she had the honors of choosing the man who would take her husband's title as "Man of the Year."
Walter's son, Jarrett, was also not wholly accepting of the nature of the book. Jarrett, who started his own NFL career in 2005, was not furious, but neither was he in line with what the book's author, Jeff Pearlman, had penned.
Walter passed away at the age of 45 in 1995 due to cancer after a long and tedious battle with liver disease. Jarrett admitted that the weeks following the book's release had not been easy for any of his family members. He also said:
"I don't hold grudges against anybody, and I'm speaking from my heart... We all have to feed our families."
He looked at the situation from a logical point of view and assumed that the biography's explosive nature was only a marketing strategy on Pearlman's part.
Regardless, the negative buzz that surrounded their family once again was unbearable. They had to watch as the reputation of a man who was not here to defend himself was tarnished.
Connie thanked her intuition for not letting her give any interviewers a chance to speak to her. She believed that it helped keep her out of the book and inadvertently prevented her words from being twisted.
In 2016, she had the honors of choosing the man who would take her husband's title as "Man of the Year." She revealed that sometimes, she would just take a look at old videos and remember how good Walter was.
Please fill in your e-mail so we can share with you our top stories!