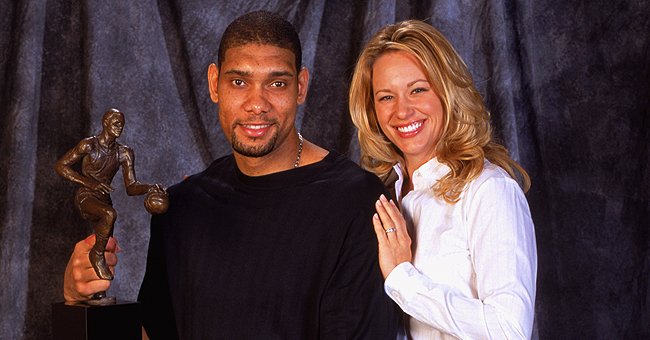 Getty Images
Why NBA Star Tim Duncan and Amy Sherrill Got Divorced after 12 Years of Marriage

NBA superstar Tim Duncan and Amy Sherill were married for twelve years before their divorce in 2013. Here is a look into their divorce and how the proceeding went.
Various things happen for multiple reasons. Although one might avoid it, when certain situations arise, it is in the best interest of those involved to do what is right for them.
NBA superstar Tim Duncan and his former wife Amy Sherill were married for twelve years before the couple decided to split and go their separate ways.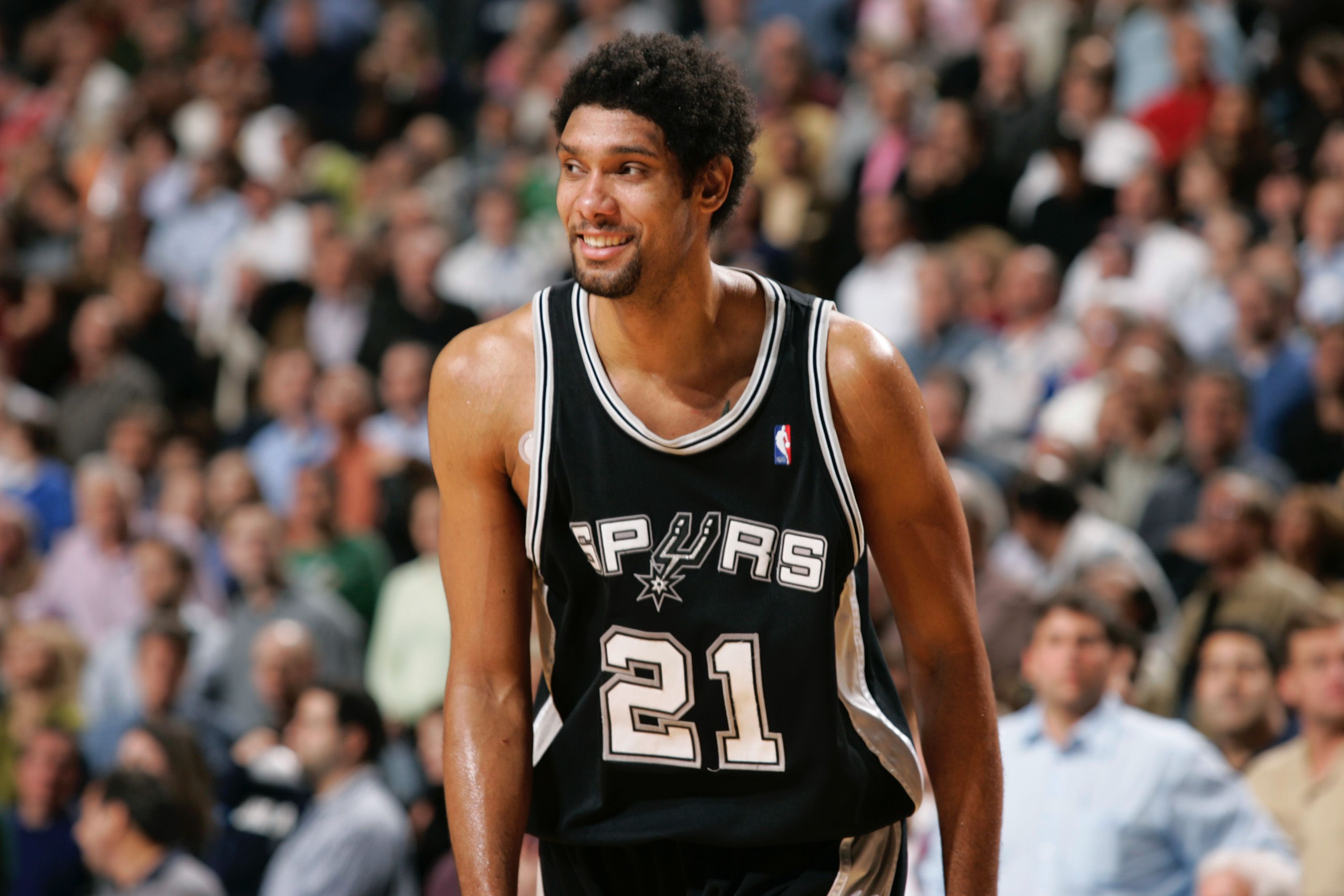 Tim Duncan smiles after his team pulled out a 92-90 win against the Dallas Mavericks on December 1, 2005 at American Airlines Center in Dallas, Texas. | Photo: Getty Images
While the decision was not an easy one for the couple, Amy stated that the reason for the divorce was because their marriage had become insupportable due to conflict and discord.
Amy had filed for the divorce sometime in March of 2013 when Tim's team, Spurs, were preparing for the NBA Finals run, and it came as a surprise to the basketball player.
According to some sources, Tim had earlier asked a private investigator to follow and monitor the actions of Amy as he suspected she was cheating on him.
Although it was not confirmed that she was cheating, the couple had hit a rough patch in their marriage before the divorce was filed.
The couple signed a prenuptial before their marriage in 2001.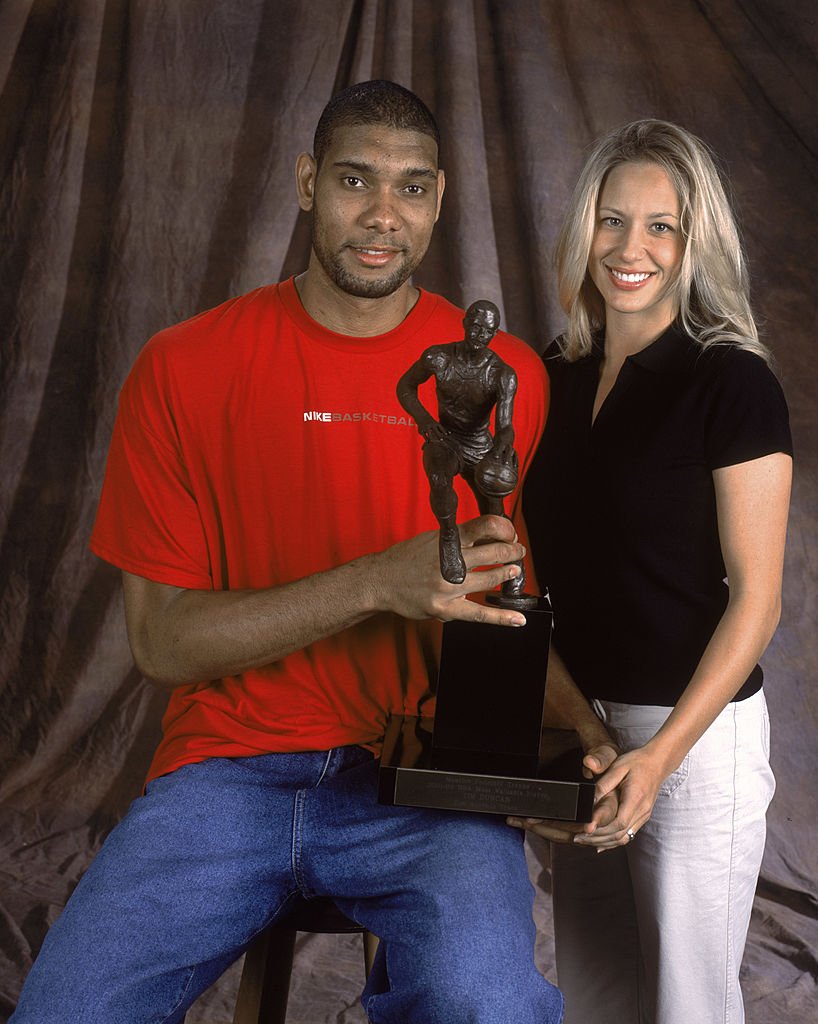 Tim Duncan and Amy Sherill holding Tim's MVP Trophy for a studio portrait on May 9, 2002 | Photo: Getty Images
At the time of Amy filing for the divorce, Tim was preparing for a season and had to file a counterclaim stating that he was busy and would not be available to meet the demands of the divorce court at the time.
He reminded the courts that he and Amy had signed a prenuptial, and he wanted the terms of the prenuptial to be honored in the court. He also indicated that he wanted the court to recognize the difference between his estate and the marriage estate.
Portrait of MVP Tim Duncan and Amy on May 4, 2003 | Photo: Getty Images
The couple had signed a prenuptial before their marriage in 2001, and the reason was because of Tim's signing four years earlier.
He had signed a contract that launched him into quite a lot of money, and the couple felt signing the prenuptial agreement was the best.
While Tim was shocked at receiving the divorce, he did not allow that affect his game, and during the season, he was able to lead the Spurs to win almost every match they played.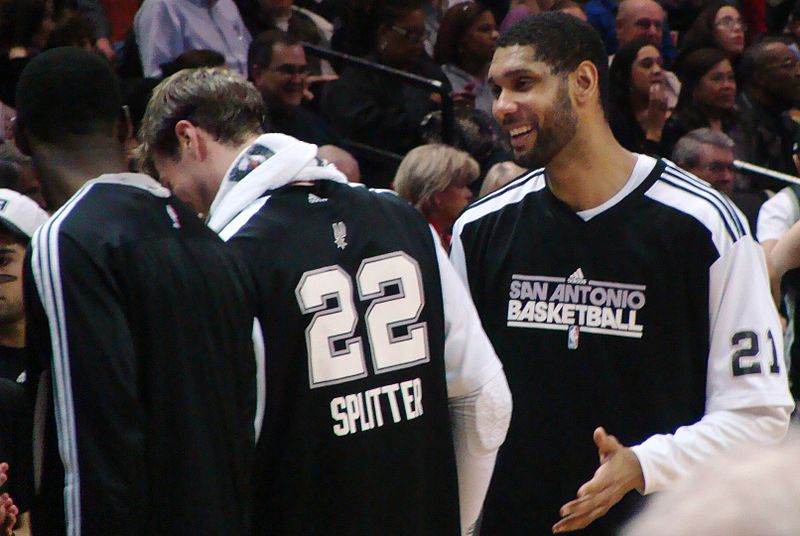 Tim Duncan courtside with San Antonio Spurs teammate DuncanTiago Splitter in 2010! | Photo: Wikimedia
The couple opted to settle the divorce out of court and requested a private hearing; hence the conclusion of the divorce was not made privy to the public.
Tim and Amy met when they were both students at Wake Forest University. While Tim was a budding collegiate basketballer, Amy was a cheerleader, and the two hit it off instantly.
When he got signed to join the NBA, Amy admitted that she was skeptical about them being together and wanted to end things. Still, Tim proved her wrong by ensuring that he stayed in constant communication with her throughout his game season.
Ultimately, although the couple could not have the forever they wanted, Tim and Amy concluded that irrespective of their numerous differences and grievances, they were going to be respectful of each other for the sake of their two children.
Please fill in your e-mail so we can share with you our top stories!