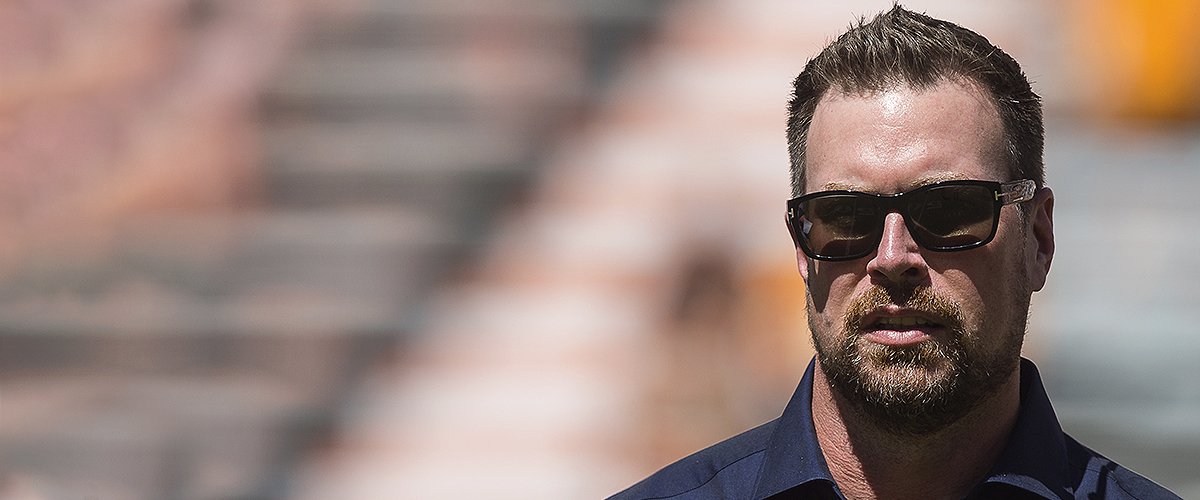 Getty Images
Ryan Leaf Was Arrested in California — Meet the Former NFL Quarterback's Fiancée and Son

Former NFL superstar Ryan Leaf snags jail time over a domestic misdemeanor, which led him to leave his fiancee, Anna Kleinsorge, and their two-year-old son for a while.
On May 22, Ryan Leaf was arrested for misdemeanor and domestic battery in Palm Springs, California; he was taken into custody around 2 p.m. PT. According to jail records, he was booked for domestic assault, and his bail was set at five thousand dollars.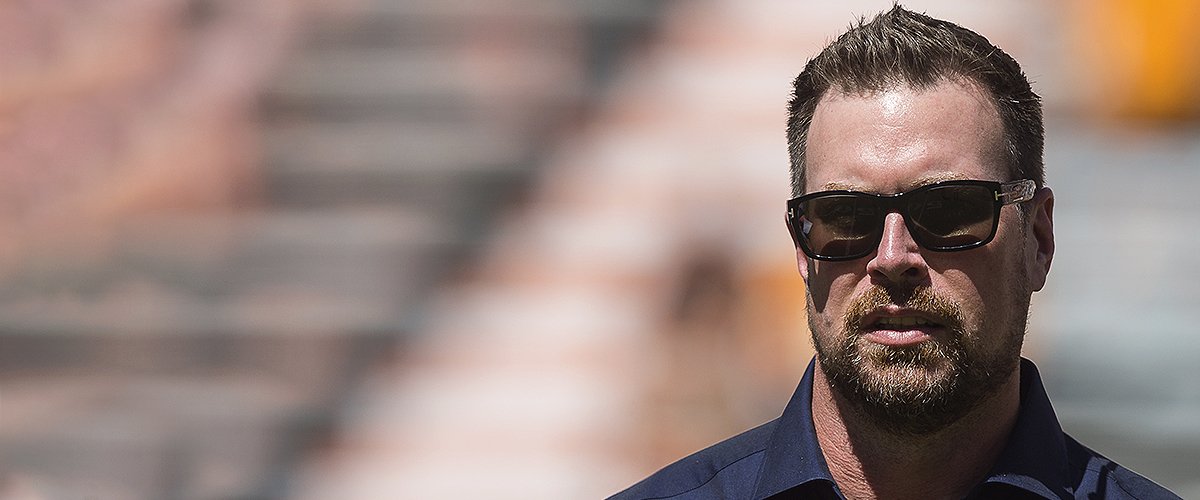 Ryan Leaf at a college football game between the Tennessee Volunteers and Georgia State Panthers on August 31, 2019 | Photo: Getty Images
RYAN LEAF'S FIANCE, ANNA KLEINSORGE
The first thing that caught people's attention when they saw Anna Kleinsorge was her towering figure. Often referred to as an Amazon, Anna stands at six feet and three inches tall.
She had a successful career as a volleyball player at Georgetown University. Her love for volleyball snagged her a few superstar highlights, including earning MVP at the Fairfield Inn Jefferson Cup Volleyball Tournament in 2001.
Her sports journey skidded to a halt in 2003. From there, she began a career in plus-size modeling and worked with many big shots in the industry, including Forever21, Old Navy and Macy's.
RYAN AND ANNA
Ryan opened up about how he and Anna met and said that the first time they spoke, he told her all about his unpleasant past, including his stint in prison and his failed career. The truth didn't scare her away, and he knew right away that she was the one.
In 2017, the football player dropped on one knee and asked Anna Kleinsorge to be his wife. In October, their first child together, McGyver, was born. Excited and overjoyed about his family's latest addition, Ryan took to Twitter to share the bundle of joy's first official photo. He wrote:
"my amazing wife to be @banannazon gave us a 9 lb 13 oz 24 inch healthy baby boy."
Anna would be Ryan's second wife when they finally decide to tie the knot. He split with his first wife, Nicole Lucia, a Charger cheerleader and the daughter of financial radio host Ray Lucia, in 2003.
On mother's day, the athlete took to Instagram to appreciate and celebrate his fiance. He posted a series of pictures featuring both of them and their two-year-old son. Captioning his post, Ryan wrote:
"Happy Mother's Day to all the wonderful Mom's out there. Especially to the bestMomma around. From the runway to radiator springs you keep this whole thing going. Love you."
RYAN'S CAREER AND HOW IT FELL APART
Ryan stepped into the spotlight while he was at college, playing football at Washington State University. He was first drafted into the NFL in 1998 as second pick after Peyton Manning and played for the San Diego Chargers and the Dallas Cowboys between then and 2001.
His career was off to a great start, but along the line, it was cut short due to poor play, injuries, a bad attitude, and work ethic. His flameout was a tragic thing for his fans to watch. What followed his fall from grace was a life of drug addiction, a suicide attempt, and jail time.
He opened up about his national disgrace and how he turned to a life of addiction to painkillers and alcohol. For several years, he was stuck in that limbo of uncertainty, pain, and crime. He said:
"I was just as miserable as I ever was in my life. You know, just because you remove a substance from somebody's system doesn't mean they change. Because I was doing nothing."
One day, he ran out of painkillers and broke into a nearby house to steal some. That landed him a seven-year sentence in prison. While hating himself in confinement, he met a war veteran who turned his mind around. He reformed him and taught him to see the light in all the darkness around him.
After his release in 2014, he started a new life, featuring on a radio show. He also worked as a college football analyst on the TV network, Pac-12 Network. On July 14, 2019, the former athlete was hired by ESPN as an analyst for the 2019-2020 college football season for games on ESPN2 and ESPNU.
He dedicated his life to helping others find redemption as he had. He started a foundation to help other people who struggled with substance abuse and needed mental health treatment.
The news of his arrest for domestic violence came as a shock to many who thought he had moved on from the darker times in his life. Details about the 44-year-old's Palm Springs arrest were not revealed, but it was revealed that he was set to appear in court on May 27 at 8 a.m.
Please fill in your e-mail so we can share with you our top stories!