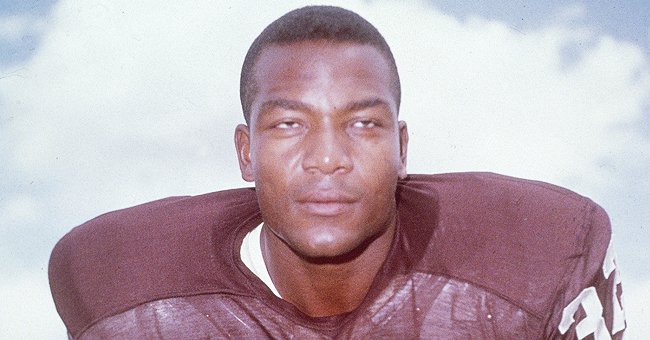 Getty Images
Meet NFL Star Jim Brown's Youngest Son Aris Who Is Following in His Father's Footsteps

Get to know NFL star, Jim Brown's youngest son, Aris Brown, who is into sports just like his legendary father.
Aris Brown is all grown up! The youngest Brown male was still in the sixth grade when the Cleveland Browns honored his dad. Aris now stands taller than his dad, as shown in a picture which the youngster shared in March. The father-son duo was matching in nice suits.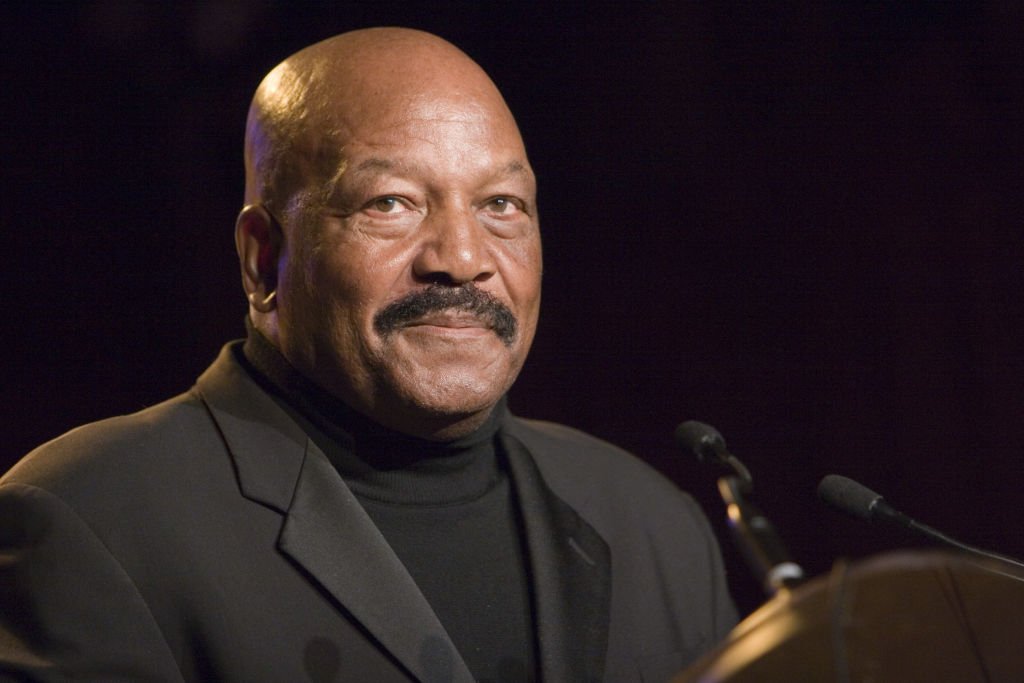 Jim Brown during 50th Annual San Francisco International Film Festival on May 03, 2007. | Photo: Getty Images
His mum, Monique Jones, also gave birth to his younger sister, Morgan. Aris cherishes Monique, and his father is pleased with this. Brown has been inspired to do sports like his father Jim, but instead of delving into the world of football, he has opted for lacrosse.
He recently committed to playing college-level lacrosse as a part of Hampton University's first division team. He announced his decision via Instagram. According to Aris, his father has been a significant part of his progress. According to the Lacrosse player, there is always something his doting dad wants him to work harder on, and he is very grateful for his dad.
His father's support helped him develop during his time at Sierra Canyon high school, where he was a starter for all four years. Aris played as a midfielder on the team, which was able to grab three Gold coast League titles.
Many people see Jim Brown as the best American football player that has ever lived.
Although his father is widely known for playing football, he also played lacrosse at Syracuse University in the 1950s before he decided to go with football.
Aris looks up to his father and is very proud of his achievements, but he is not the only one. Jim's daughter, Kimberly Brown, attended the halftime ceremony in honor of her father's incredible football career. She spoke about him after the ceremony:
"This was a once in a lifetime opportunity. I couldn't miss it… I wanted to come and support him. I'm so proud..."
Jim has six more identified children. He shares two of them with his first wife, Sue Jones, who he was married to for more than a decade. Many people see Jim Brown as the best American football player that has ever lived.
Apart from his career in sports, the father of eight is also an actor, an activist, and a thinker. He was able to unite enemy gangs and is credited for making peace reign in South Central Los Angeles.
Even though the NFL star was a peacemaker, he was plagued with repeated accusations of violence against women for over two decades. He was never convicted.
Please fill in your e-mail so we can share with you our top stories!