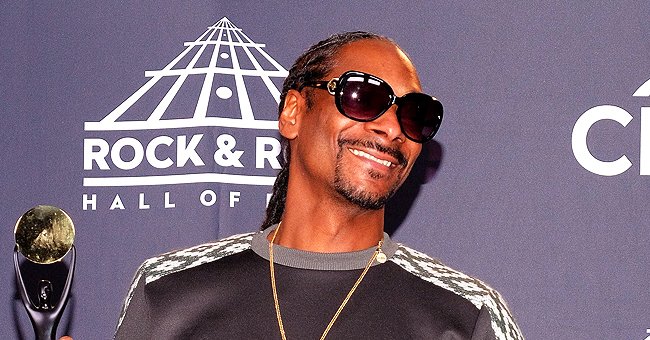 Getty Images
Meet Snoop Dogg's Brother Bing Worthington Who Is a Successful Businessman and Producer
Snoop Dogg's younger brother Bing Worthington has established a name for himself in the music and business world. Here is all there is to know about him and his relationship with his brother.
Family is important. Having a close-knit family that helps one another through the good and bad times is cherished forever. Former West Coast Rapper and entertainer Cordozar Calvin Broadus Jr., also known as Snoop Dogg, comes from a close-knit family, and they all ensure to be there for one another.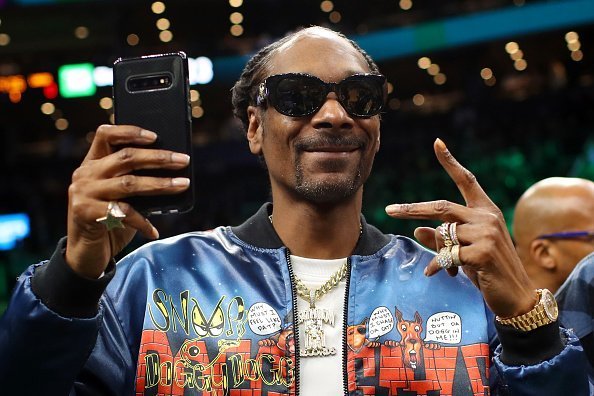 Snoop Dogg courtside at the game between the Boston Celtics and the Los Angeles Lakers at TD Garden on January 20, 2020. | Photo:Getty Images
His younger brother Bing Worthington is one member of the family that has stayed away from the music and entertainment scene but has been working tirelessly to establish a path for himself.
A music producer and astute businessman, Bing prefers to be behind the scene and handle the business side of things rather than be in front of the camera. Speaking of his choice to stay in the background, Bing said:
"I was a great rapper, but I was like, "why am I working on the music? I should be doing all the business side of this thing." I love meeting people, talking business, that got me going."
Bing also added that handling business made him feel like another person. It also offered him the opportunity to carve a niche and name for himself outside of his brother's legacy.
Asides from being a businessman, Bing also produces music for various rap artists. He has worked with his brother on some popular tracks and made music with other artists in the industry.
Due to Snoop's work ethics, he has learned to prove himself.
A few years ago, he decided to leave the United States of America and headed to Vancouver, Canada to start a music studio and production firm. He explained that his reason for going to Canada was because the people there were friendlier and more open than any other part of the world he has visited.
The production label which would focus on integrating the West Coast style with the Canadian style of music had Bing excited, and when asked what he has learned from the music industry in both countries, he said:
"Mean what you say and say what you mean."
Before venturing out on his own, Bing worked as a road guy for Snoop Dogg's tour team and was promoted to the tour manager. He revealed that Snoop ensured that everyone working for him and with him must prove themselves.
On his brother's success, Bing revealed that, due to Snoop's work ethics, he has learned to prove himself and mature without expecting to get things on a platter because he is Snoop's brother.
Snoop and Bing come from a large family, and the family always ensures they stay together and help one another. From famous first cousins to second cousins, the Broadus clan is always up for supporting each other.
For Snoop and Bing, their success in life can always be attributed to their mother, who worked tirelessly to ensure that they made the most of their time without getting in trouble as young men.
Please fill in your e-mail so we can share with you our top stories!