Inside New York Times Best-Selling Author Elaine Welteroth's Epic Quarantine Wedding
Elaine Welteroth recently wedded her heartthrob in a beautiful ceremony held on their porch, and afterward, the adorable couple had plenty of fun with some of their loved ones.
Following the outbreak of the COVID-19 pandemic, the world came to a standstill, with several events being canceled as a way of preventing the spread of the virus. 
"Project Runway Judge," Elaine Welteroth, however, proved to the world that a global health crisis is not enough to ruin her fairy tale love story. The author recently got married to her beau, Jonathan Singletary, in an epic stoop wedding.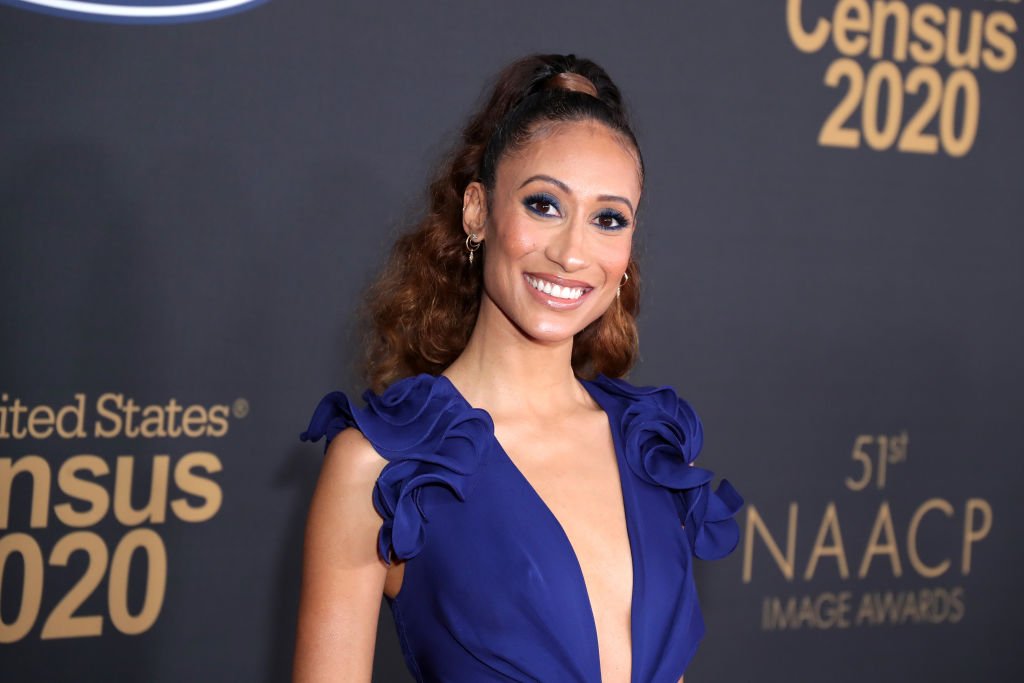 In an Instagram post, Elaine shared a series of photos from the lovely ceremony, which had some of her closest friends in attendance. The pictures saw the bestselling author posing on a porch alongside her friends, who were all dressed in white.
With the venue sporting flowery decoration and beautiful lights, the ceremony appeared to be just as amazing as a typical wedding. After penning a sweet thank you note to the guests, Elaine added in her caption:
"I can never repay you. But we will always have 5.10.20 #LoveLockdown."
In another post, Welteroth shared a heartwarming wedding picture of herself and her beloved groom. While the beautiful bride was dressed in a white sleeveless dress, Jonathan opted for a vintage blazer with matching pants and a pair of sneakers.
The reality TV judge shared the photo alongside a caption where she wrote: "Too divinely aligned to let it pass us by. Let this be remembered as the day LOVE. COULD. NOT. BE. Canceled." Going further in her note, Elaine expressed gratitude to her friends for helping with her dream wedding.
Everyone was sure to maintain distance from one another.
According to Vogue, Welteroth and her husband had initially planned to get married on the 10th of May. But as the novel coronavirus began to spread across the United States, the couple became uncertain about their planned wedding.
However, while speaking to the magazine, Elaine explained the meanings attached to their selected wedding date and how this prompted them to have the ceremony. She said:
"So I...walked into Jonathan's home studio and said, 'I am marrying you on 5-10-20. It may have to be right here on our stoop.'"
Following their decision, the couple was left with figuring out how to plan a quarantine wedding while still keeping the social distancing measures in mind.
With a pastor officiating via Zoom, and the presence of some of their closest friends, Elaine and Jonathan pulled off a beautiful stoop wedding which was followed by a virtual block party.
For the party, a Brooklyn-based DJ, who also doubles as the couple's friend, played some jams for the physically present guests. Despite this party atmosphere, everyone was sure to maintain distance from one another.
With a record as the youngest Editor in Chief of "Teen Vogue," It is no surprise that Elaine fought against the odds presented by COVID-19.