Uzo Aduba Listens to Niecy Nash, Naturi Naughton and Angela Polk's Inspiring Career Stories
While she has received her fair share of fame and acclaim in her career, actress Uzo Aduba is beginning to come into her own. Regardless, she's also getting some sage advice from some industry veterans. 
The actress recently shared an interview that she had with some of her colleagues. In an Instagram video, she discussed with Niecy Nash, Naturi Naughton, and Angela Polk over their journeys and experiences as actresses.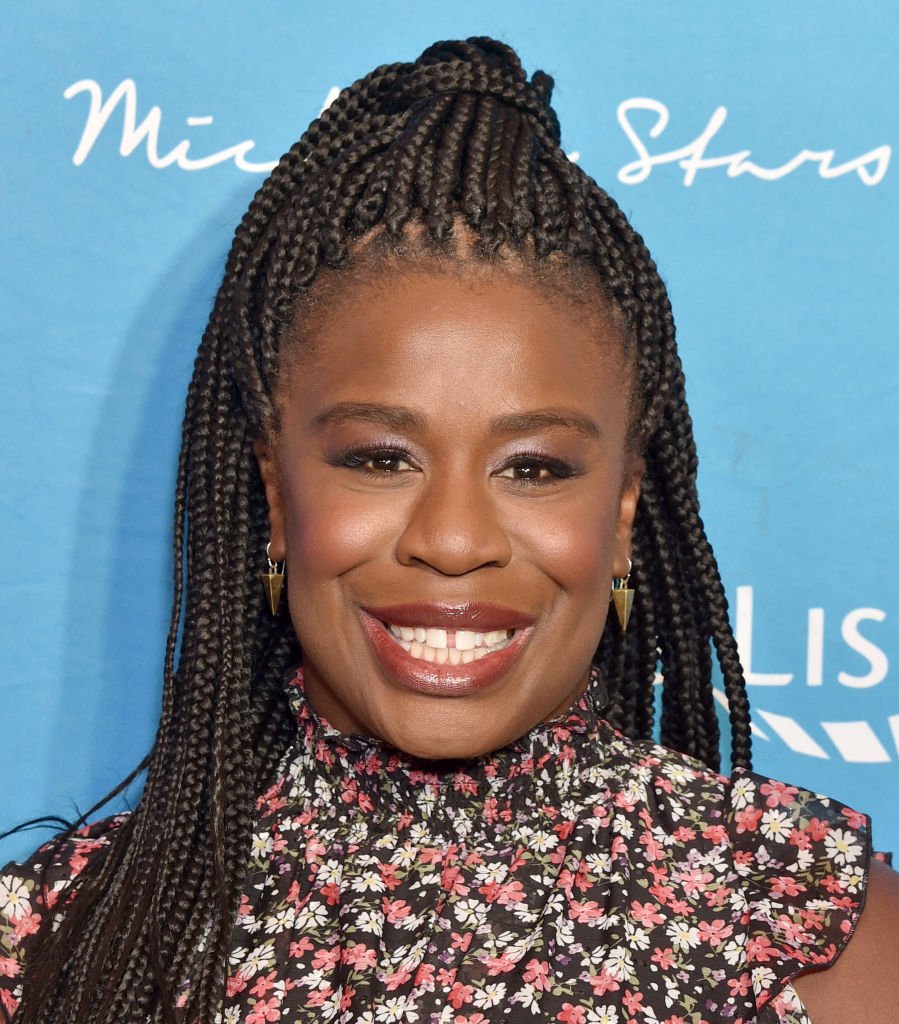 The insightful session lasted over an hour. In it, the three guests shared what they had learned in the industry so far and even took some questions from fans and listeners while on air. 
Uzo's career has taken off spectacularly. She gained recognition and awards for her portrayal of Suzanne Warren on Netflix's "Orange Is The New Black," a show that she was on for seven years. However, she got her first lead role last year with "Miss Virginia." Speaking on her big chance to play a lead role, she said in an interview:
"I'd worked on a show for so long that had so many actors, but I'd never... being the central focus, the titular character, so I was fascinated to find out what it meant..."
The movie turned out to be quite fascinating. It focused on the life of Virginia Walden Ford, a Washington lawyer and single mother who fought for the education rights of poor children in the early 2000s.
In the interview, the actress explained that she found the role to be quite daunting. Apart from being her first lead role, it brought challenges of its own. However, she also learned quite a lot. 
Niecy has especially been taking a break at this time., with the lockdown still in effect.
The Instagram interview session brought Uzo together with the other actresses, who she described as "incredible." Their experiences should go a long way in inspiring each other. 
The session is part of the actresses' activities during the quarantine. Niecy has especially been taking a break at this time, with the lockdown still in effect In an interview from last week, she said of her time at home: 
"It's a time of some much-needed rest. I have learned to listen to the beat of my drum and give my body and soul what it needs at this time. That's what I require."
Expatiating, she said that she had been working straight for two years and hadn't taken a break. Now, she gets to enjoy her new house and be with her family. 
Uzo also spoke on her routine during this period. Earlier this month, she appeared on an "Ask Me Anything" session, where she divulged some of her quarantine hacks. 
The actress pointed out that she had been engaging in more self-care activities. She's also been reading books and watching movies. Of course, it's back to work for her once the lockdown ends. Uzo is already preparing for a role on a new series, titled "Mrs. America."