Shaunie and Shaquille O'Neal's Daughter Amirah Flaunts Curves in Black Top and Pants in a Photo
Amirah O'Neal teased a smoldering look on social media while striking a pose for the camera.
Shaq and Shaunie O'Neal's daughter, Amirah, is all grown and flaunting her style on social media. In a fresh post she shared to Instagram, the basketball player rocked a chic look to the delight of her fans.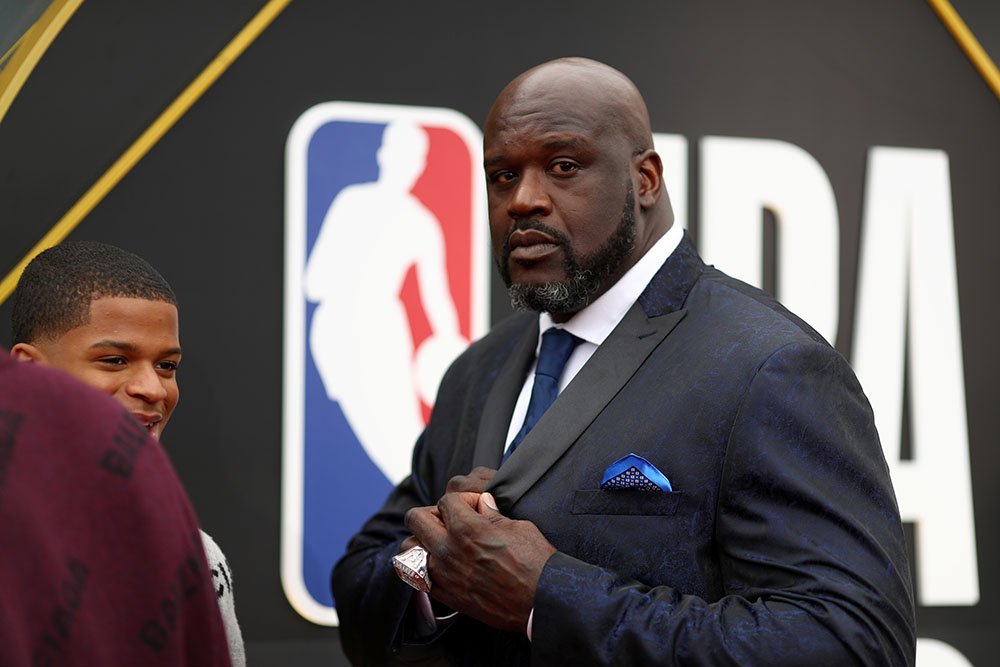 SOME SASS FROM AMIRAH 
The 18-year-old sported a black form-fitting bodysuit and matching pants. Her lengthy straight hair fanned a part of her face while she wore light makeup. 
Amirah posed sideways, giving fans a sneak peek at her graceful curves. Her followers eagerly shared their sweet opinions in the comments. A lot of fans posted love-struck emojis to show exactly how they felt.
SHAQUILLE O'NEAL'S KIDS
Basketball icon Shaquille O'Neal has four children from his marriage to fellow star, Shaunie O'Neal. Their first child together is Shareef, who's a year older than Amirah Sanaa. The other kids are Shaqir and Me'arah.
The Hall of Famer made sure to pass his height to his children.
The star couple also has children from other relationships. While the comic actor has a daughter, Taahira, with his ex-girlfriend, Arnetta Yardbourgh, Shaunie has a son, Myles.
INSIDE THE O'NEAL'S MARRIAGE.
The "Basketball Wives" reality star and her celebrity ex currently enjoy a suitable parenting style, but these two had a fair share of rocky moments in their marriage. The "Uncle Drew" actor and Shaunie got married in 2000 and built a lovely family with four kids. 
However, their matrimony was riled with cheating scandals that led up to their divorce in 2009. Shaq detailed events surrounding his broken marriage in his 2011 book, "Shaq Uncut: "My Memoir." He admitted to not being the best partner to his ex-wife and mother of his children. After their separation, Shaunie stared VH1's "Basketball Wives."
JUST LIKE DADDY 
Besides his impressive NBA career, O'Neal is known for his larger than life frame and his 7ft1 height. The Hall of Famer made sure to pass his height to his children.
Not only do they possess Shaq's height, but the O'Neal brood are also into the game of basketball, and they have unique qualities and abilities.
Shared, 19, is really close to his dad, and took his lessons from the patriarch seriously! The youngster played for the UCLA Bruins before he was diagnosed with a heart condition. After recovery, he returned to the basketball court.
His younger sister, Amirah, also plays the game and is carving a niche for herself in high school. Shaqir and Me'arah are also in love with basketball and are part of their schools' teams.