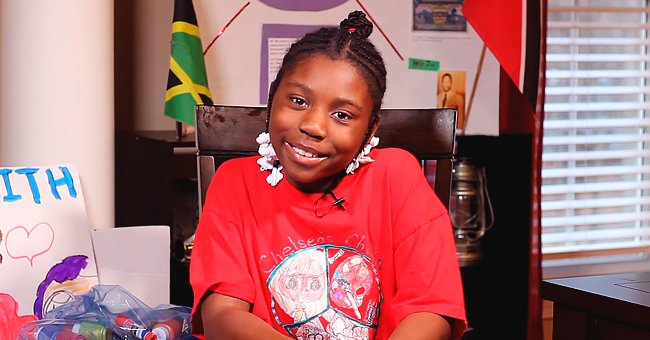 Youtube.com/The Brainwaves Video Anthology
10-Year-Old Girl Sends over 1000 Art Kits to Kids in Homeless Shelters and Foster Care Homes

Chelsea Phaire donated 1,500 art kits to children in homeless shelters and foster care homes on her tenth birthday celebration.
Since she was mature enough to hold a colored pencil, Chelsea has adored art. She likewise loves to help other people.
"I think art should be available to everyone — kids in shelters, or kids who just need a happy day," Chelsea said in an interview. "I just want to help people in need. Kindness comes back like a boomerang. It always returns."
THE CHARITABLE GIRL
Chelsea has helped thousands of children over the U.S. receive art kits trough her own organization, Chelsea's Charity, as reported by PEOPLE.
"Chelsea always had a strong desire to start a charity and asked us about it from the time she was only 5 years old," her mother Candace Phaire explained. "When she got a little older, my husband and I said yes."
In August 2019, Chelsea started her charity on her birthday when she requested that her visitors bring art supplies to her party rather than birthday presents, as reported by CNN.
DONATING ART SUPPLIES
In the long run, Chelsea was able to put together 40 plastic kits, which she hand-delivered to a haven in New York. The kits contained colored pencils, markers, paper, crayons, coloring books, and gel pens.
At that point, the family created an Amazon wishlist full of art supplies. They pack up the kits and deliver them to children in person each time they get enough donations.
Chelsea revealed that she was bullied in school.
MAILING THE KITS
Alongside her mother, Chelsea even shows the children a portion of her preferred drawing tips before the COVID-19 pandemic.
Since the schools are closed and due to the current social distancing safety measures, she and her mother are mailing the kits.
The most recent batch of kits went to Philadelphia schools, Fox News reported. Chelsea additionally has begun recording video messages and sending them on the web.
Chelsea revealed that she was bullied in school. She went to art when she lost her swim coach to gun violence a few years ago.
While it might take her somewhat longer to reach each kid on the planet, thanks to Chelsea's graciousness, thousands of kids all over the country have at least one motivation to grin.
With the world held by a pandemic, acts of consideration have gotten typical. In Maryland, two teens made a special effort to support the elderly.
The teenagers knew the high risk faced by seniors. To help in their own specific manner, they offered to give food to seniors without social contact.
Please fill in your e-mail so we can share with you our top stories!