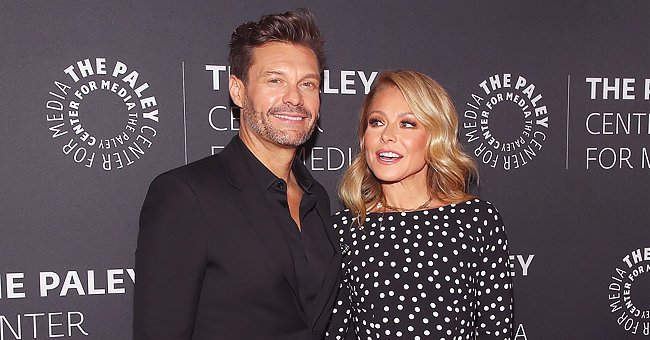 Getty Images.
Kelly Ripa & Ryan Seacrest Recall Hilarious High School Prom Moments Ahead of 'Live' Special

For throwback Thursday, Ryan Seacrest and Kelly Ripa recalled their standout prom experiences, from a limo that caused a delay to hair that stayed "very curly" for days.
Ahead of Kelly and Ryan's remote celebration of prom via their "Live's At-Home Prom" episode that aired on May 29, the two co-hosts shared fond memories of their dances back in the day.
Kelly Ripa wanted "really, really curly hair" for her prom. The 1980s became a decade known for its big and curly hairdos, and Kelly went about setting her hair the night before the dance.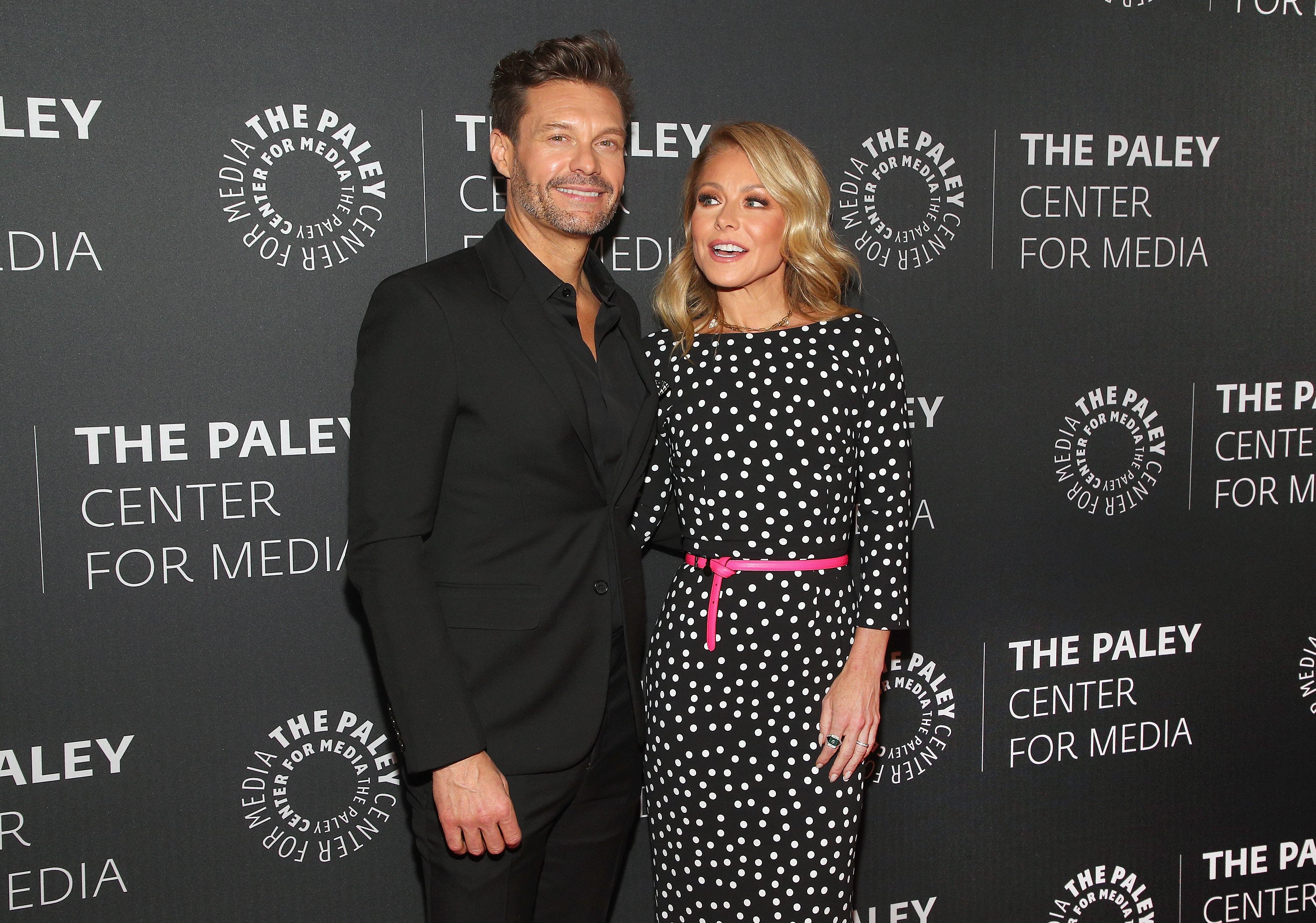 Ryan Seacrest and Kelly Ripa at Paley Center For Media on March 04, 2020, in New York City. | Source: Getty Images.
Using the "spongy pink rollers for extra curl," Kelly dipped her comb in the water while rolling up her hair, or so she thought. Hilariously, Kelly revealed to Ryan:
"What I didn't realize was I was dipping my comb into a cup of 7 Up. I didn't realize that it was a cup of 7 Up. I thought it was a cup of water."
So, when Kelly woke up the next morning, she found out that 7 Up has its fair share of staying power, as she couldn't get a "comb through that hair for days."
Ryan Seacrest's "favourite memory" of his prom night had more to do with the white limo he chipped in $25 to drive them to the dance in style. Even though the group of youngsters travelled a short distance down the road for dinner before the dance, they ran into trouble early on.
"It took about 30 minutes because that limo was so long it couldn't turn or get in the parking lot," Ryan explained. "We ended up having our meal at Bennigan's and then making it to the prom and getting home all safe and on time."
Last year, it was Kelly and her husband Mark Consuelos's daughter Lola's turn to have her prom experience. Even though it took some doing before Kelly got "approved" pics from her daughter, Lola looked stunning.
For her school dance, Lola chose a V-neck emerald green gown with a slit while she wore her hair down in loose waves - a dress it turned out mom and dad haven't yet approved.
Kelly joked that Lola had the prom dress they made "altered behind our backs," but she is above all proud of the "smart" and "nice" woman her daughter turned into.
Looking at all the love and joy she has in her life, Kelly Ripa once credited landing her role as Hayley Vaughan in "All My Children" with setting it all in motion - it is where she met Mark, after all.
However, it also served as Kelly's first major acting role, and it marked the beginning of a successful acting career that now continues with her and Ryan Seacrest's show.
Please fill in your e-mail so we can share with you our top stories!