See Christie Brinkley's Daughter Sailor's Powerful Post on Body Dysmorphia
Sailor Brinkley, who jumped to fame as her mother's replacement on "Dancing with the Stars" last year, recently got candid about her body dysmorphia on Instagram.
Christie Brinkley's daughter with Peter Cook, Sailor Brinkley, got tired of feeling down about her body image and decided to share her feelings with fans on social media.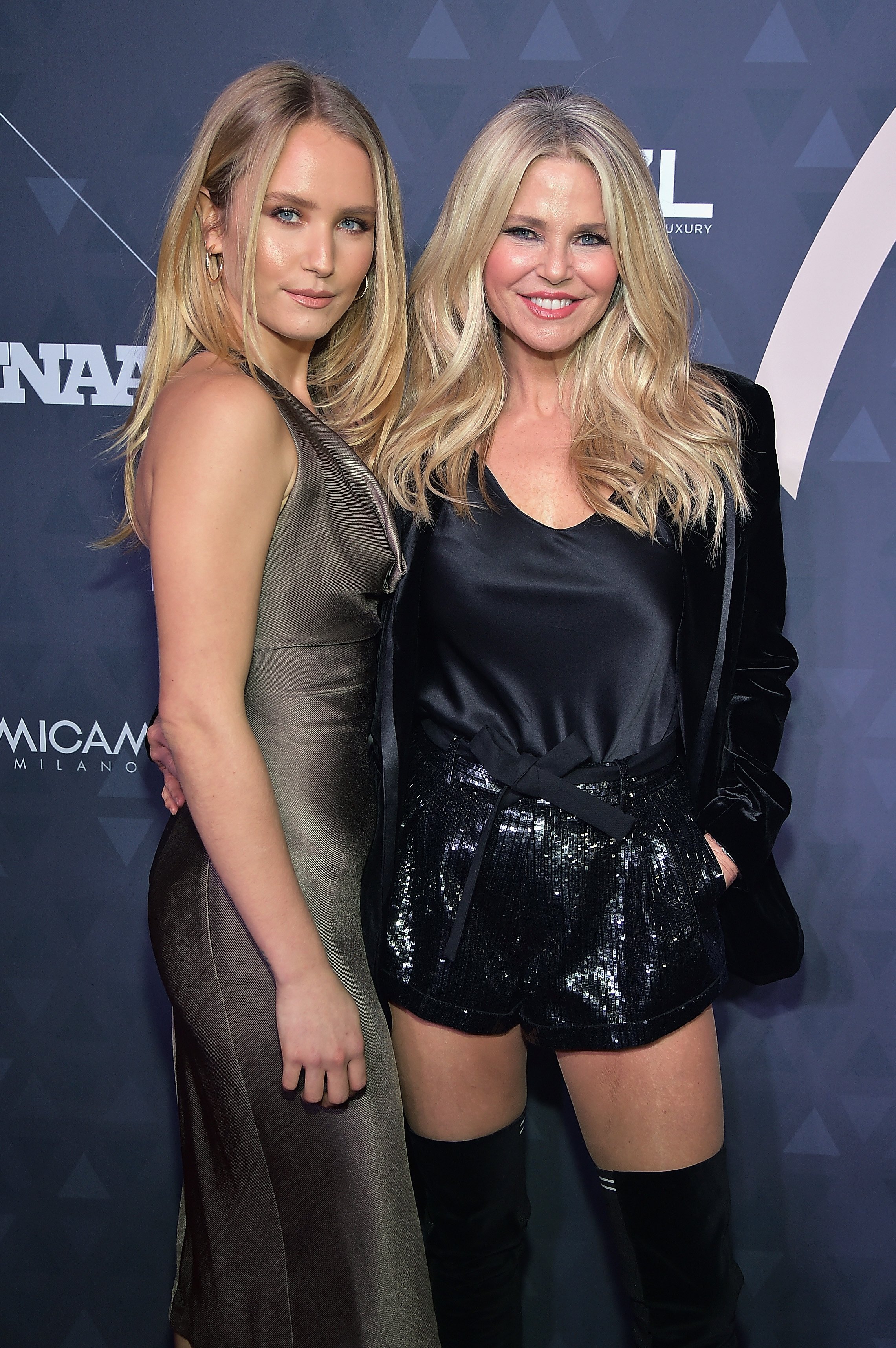 TIRED OF HATING HER BODY
The 21-year-old model and photographer shared a series of pics donning a white swimsuit and showed off her figure without any digital retouches, as she reflected in her caption about the false expectations that social media instills about women's bodies these days.
Despite her lack of experience and preparation, the perseverant lady managed to go as far as week six of the competition.
"I've been so down on myself recently," she started her post. "Crying about my cellulite, letting the fat on my body ruin my day, getting mad that I'm not as skinny as I once was."
Sailor continued saying that she's been struggling with body dysmorphia lately and that the changes in her body have made her feel like she's lost the control she once thought she had.
It doesn't help, Sailor said, that she goes scrolling through Instagram, and all she sees are pics of "girls that look perfect" and without any visible flaw on their bodies. She added:
"And I compare myself, as if how someone on an app on my phone looks should directly correlate to how I feel about my body?"
LEARNING TO LOVE HERSELF
Despite her struggles, Sailor realized that she doesn't need to feel ashamed of her body. After all, she's running every day, exercising six times a week, and eating as healthy as she can.
So, she joked, as most girls these days do, she decided to list her flaws on Instagram for the world to see, as she declared:
"I have cellulite, and a stomach that doesn't always look "pleasant," and I am 100%, imperfect human. And I'm proud of my body!"
She closed her statement sending a message to other girls who might be feeling like her, encouraging them to appreciate their bodies and stop hating themselves.
Fans of the talented young woman took over her comment section not only to praise her bravery for being vulnerable about her body image issues but also to share their own relatable stories.
"DANCING WITH THE STARS"
Although Sailor already had a considerable social media presence as a model and the daughter of Christie Brinkley, her participation in season 28 of "Dancing with the Stars" skyrocketed her fame.
Christie was supposed to be the one competing, but after she got injured two days before the start of the show, Sailor had to step in as a replacement.
Despite her lack of experience and preparation, the perseverant lady managed to go as far as week six of the competition alongside her dancing partner Val Chmerkovskiy.
Although they were eliminated, Sailor claimed she felt lucky and grateful for the experience, and her mother couldn't have been prouder.