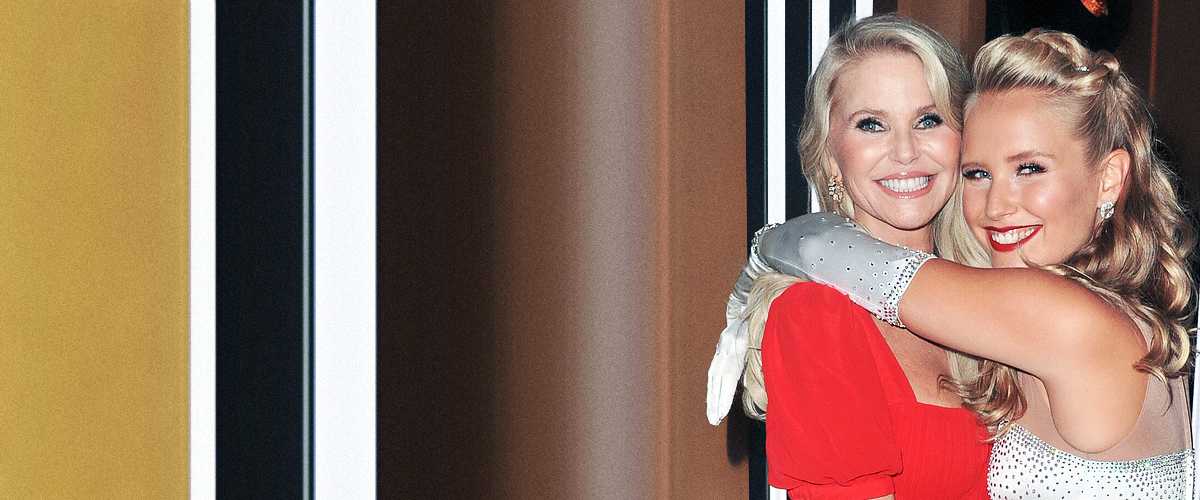 GettyImages
Meet Christie Brinkley's Daughter Sailor, Who Suddenly Replaced Her in 'DWTS'
An accident during rehearsals put a quick end to Christie Brinkley's participation on season 28 of "Dancing with the Stars." Instead, her model daughter Sailor stepped up as her replacement. Here's everything we know about the stunning 21-year-old.
Although Sailor Brinkley Cook is not strange to the spotlight, she's suddenly experiencing a new wave of fame after joining the cast of "Dancing with the Stars" after an arm injury forced her mom to withdraw from the competition.
Christie Brinkley and Sailor Brinkley-Cook at the "Dancing With The Stars" on September 16, 2019 | Photo: GettyImages
Sailor had only three days to learn the choreography that Christie and her pro partner Val Chmerkovskiy had practiced for weeks. Still, she killed it on the dance floor.
Now that Sailor is sparking interest among fans of the show, here are some facts about the debuting dancer.
SAILOR'S FAMILY AND BIRTH
Sailor is the youngest of Christie Brinkley's three children. She is the product of Christie's 12-year marriage to ex-husband Peter Cook.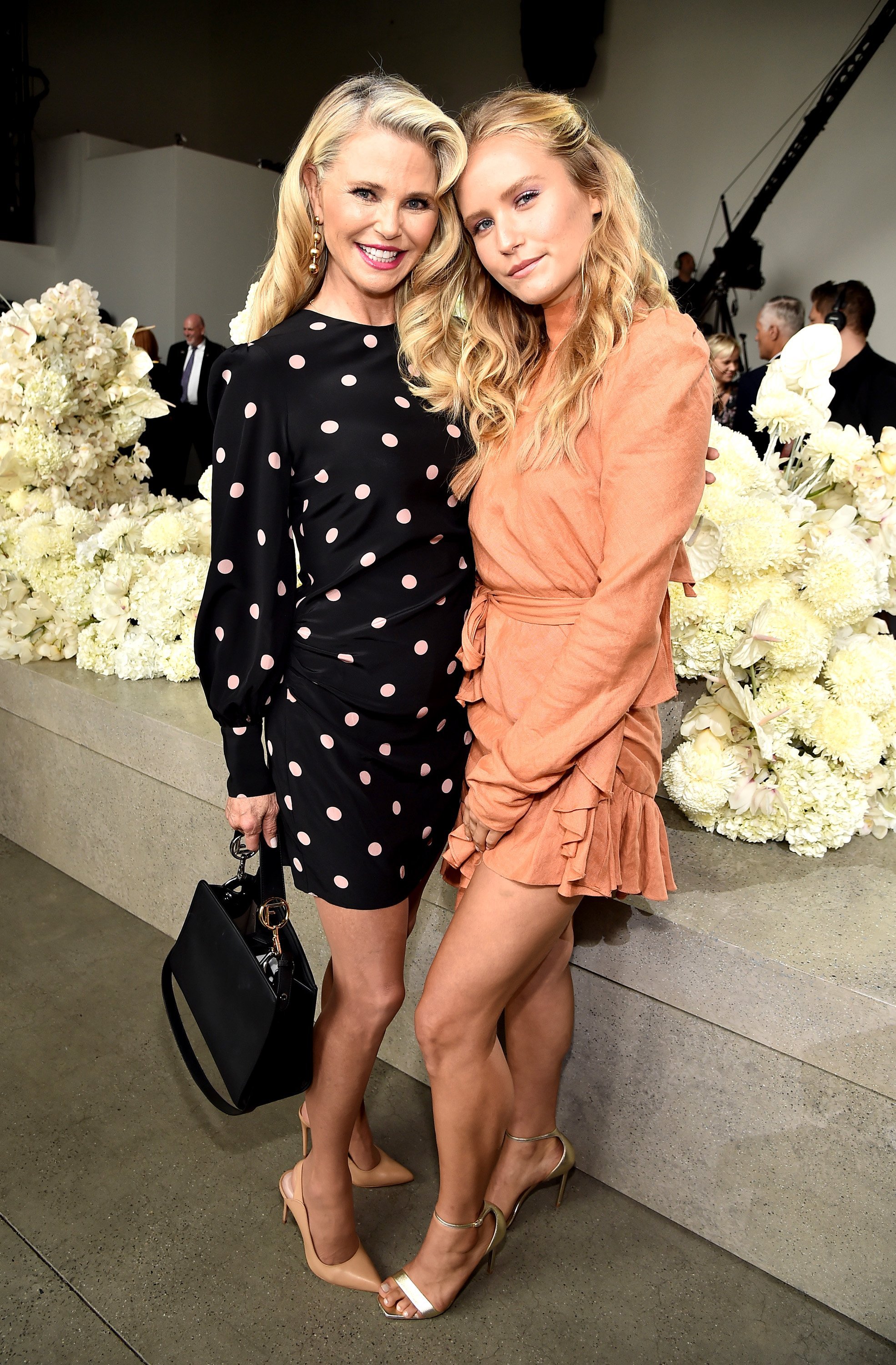 Christie Brinkley and Sailor Brinkley Cook at New York Fashion Week: The Shows on September 10, 2018 | Photo: GettyImages
Her brother Jack was born after Christie's brief third marriage to Richard Taubman; and their sister Alexa Ray, 33, is a singer-songwriter and the only daughter of Christie with musician Billy Joel, to whom she was married from 1985 until 1994.
In honor of Sailor's 21st birthday last July, Christie took to Instagram to share a stunning photo with her look-alike daughter. In the caption, however, Brinkley recalled the frightening experience she lived when Sailor was born.
"Sailor had her first big adventure in the first minute of her life! As the Doctor handed her to me for her first hug…the bottom half of the table we were on broke… turning our bed into a slide!!!!" Brinkley wrote.
And continued, "I held tight to my baby girl as we slid off right onto the Doctor! Talk about comedic timing and a memorable first entrance! That's my @sailorbrinkleycook."
HER MODELING CAREER
Sailor not only is the carbon copy of her mother, but she's also following her steps into the modeling world.
She started modeling at 15, and in 2017 became a Sports Illustrated Swimsuit model.
Brinkley Cook has also modeled for brands like 1.State and CAMILLA and has appeared in magazines such as Stellar and Hamptons magazine, alongside her siblings.
Being the daughter of such an iconic model has put some pressure on Sailor, but she doesn't let people's expectations and comparisons affect her work.
"I grew up looking at these photos of my mom, never thinking that I would ever be able to do that," Sailor told People in 2017.
And continued:
"To be compared to my mother, who has this extremely successful career under her belt when I'm just getting started? And to have people say I'm never going to have what she has or be what she is. I'm not trying to be her. But I'm fine. I don't get hurt by this stuff."
Sailor and her mom walked on the same runway at the Elie Tahari show during New York Fashion Week last February.
They also posed together for Sports Illustrated in 2017 alongside Christie's eldest daughter, Alexa Ray Joel.
COLLEGE AND BOYFRIEND
Sailor enrolled at the Parson's School of Design in New York City to study photography in 2016.
However, she took a gap year in Australia to work on her modeling career and is set to return to school next term.
The beauty is currently dating artist Benjamin Sosne, who sells his works he sells his work via the Wildcard Gallery.
The pair are constantly sharing photos with each other and on Sailor's birthday, Sosne dedicated her a heartwarming Instagram post that read in part:
"Your smile is infectious, your love and friendship I cherish. Everyday you make me the happiest chicken in the world [...] Your my favorite thing in the universe and I love you with every proton, neuron and electron in my body."
SAILOR'S INTAKE ON BODY POSITIVITY
Having experienced different sizes and shapes through her teenage years, Sailor has bee open about her struggles with self-love.
After posing with her mother and sister for Sports Illustrated, Sailor wrote a lengthy Instagram caption where she confessed to having body issues since she could remember.
"I grew up not loving how I looked and felt held back because of it," she wrote. "I went from being 'too fat' to 'too thin' to 'too muscular,' and I never felt satisfied. My body and I have been through it all."
Brinkley explained that those days are in the past, and now she's aware her body is worth "so many great things."
"I don't need to be a size 0 to believe in myself," Sailor continued. "My body carries me each and every day; it loves the people I love, it holds what makes me healthy and strong, it bends it shakes it runs, and it CHANGES. That is okay, and that is beautiful."
Sailor now wants to spread a body positivity message among younger girls.
She wants other girls to know that they "don't have to be a certain a size and don't have to look a certain way to respect themselves and to be respected."
ON DANCING WITH THE STARS
Although Christie's call took Sailor by surprise, the model was ready and eager to take on the challenge of replacing her mom.
In an interview on the show, Sailor admitted that one of the reasons why she accepted was to pay homage to her mom.
"I have never danced before. I'm a model," she said. "Now here I am, and it's scary, but I feel this adrenaline rush from wanting to pay homage to my mom. My mom's had three weeks to prepare this dance, and now I have three days."
Christie, on the other hand, can't stop gushing about her daughter with pride.
"My daughter Sailor rose to the occasion with Grace in Such a high-stress situation," Brinkley wrote in an Instagram post. "She didn't have to say yes, and in fact, at first she was very hesitant, but she could see it meant so much to me. And so she did it for me. TBC..."
The expectations are high, and Sailor seems to have what it takes to make it far into the competition. With her family and her mother's fans rooting for her, Brinkley might have a chance.
Watch Sailor's first dance routine below:
Please fill in your e-mail so we can share with you our top stories!