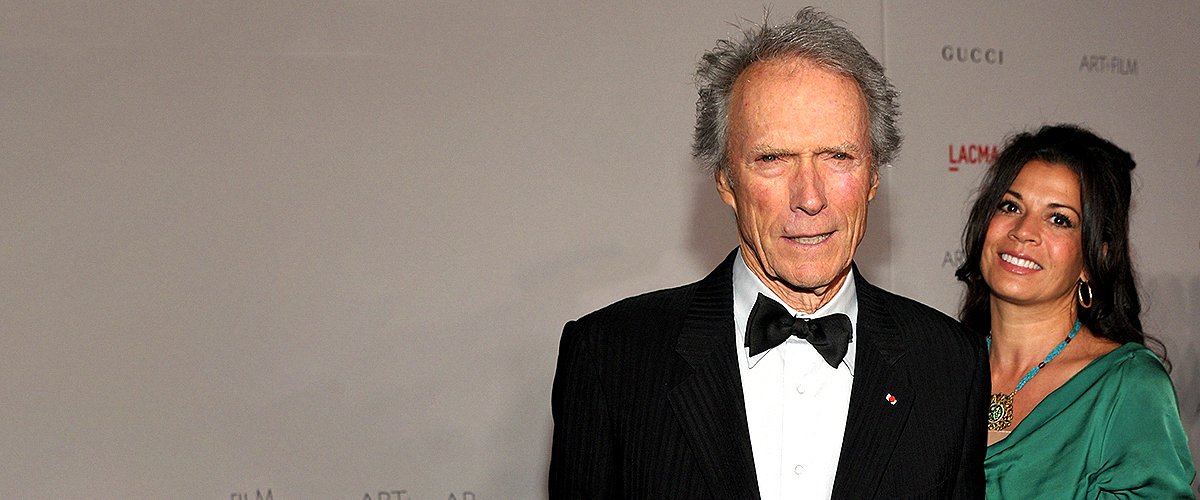 Getty Images
Dina Eastwood Remarried after Divorce from Clint — Meet the Actor's Second Wife
The iconic film actor and director has been known to date several women in the course of his long life and career, but only two of them became wives, with his last marriage ending in 2014.
As Clint Eastwood turns 90 years old, everybody is looking back at the life of this celebrated Hollywood actor and director, and there seems to be equal interest in his professional achievements and his personal story.
His two marriages, first to Maggie Johnson (1953-1984), and secondly to Dina Ruiz (also known as Dina Eastwood), have been revisited as well, and we want to focus on the latter.
Dina was married to the "Gran Torino" star for nearly 20 years, which resulted in the birth of the actor's child, daughter Morgan, born in 1996. The couple announced their separation in 2013, but their divorce was made official late in 2014.
HOW IT STARTED
45-year-old Dina Ruiz is a California-native reporter and news anchor that eventually tried different things in the entertainment business, from creating her own news magazine and a reality show to hosting and giving acting a try.
Dina and Clint's paths crossed for the first time when she was assigned to interview the latter in the wake of the release of his film "Unforgiven" in 1993, and soon the two were seen together holding hands at the movie screening.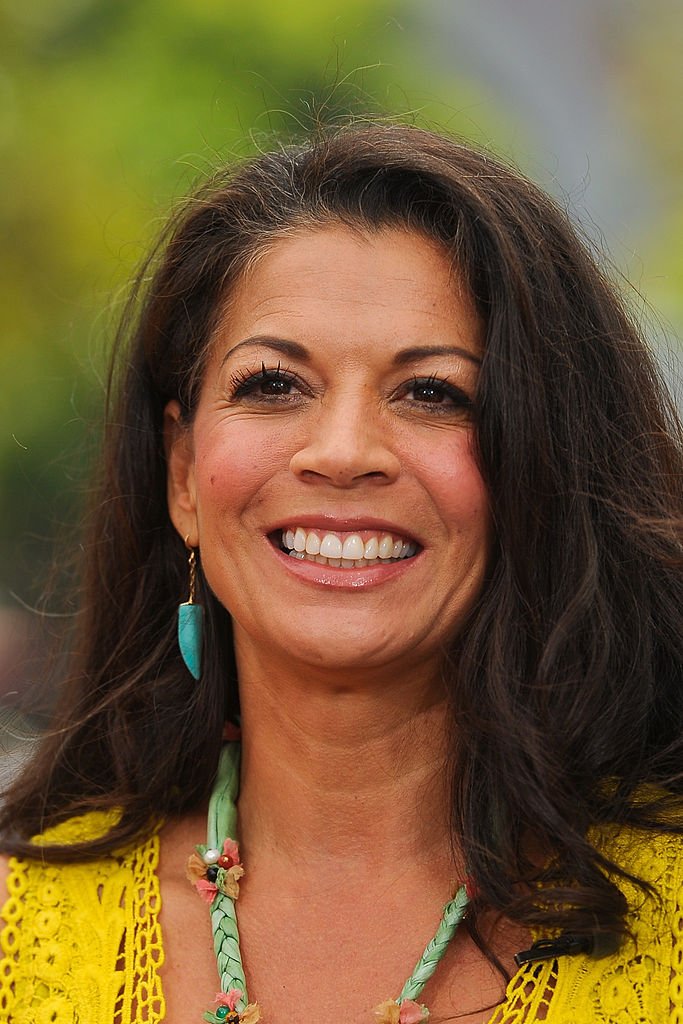 Dina Eastwood visits "Extra" at The Grove on May 17, 2012 in Los Angeles, California. I Image: Getty Images.
While Clint is known to be a very private person, Dina has been more willing to share details about their life together (so much that she created a short-lived reality TV series "Mrs. Eastwood & Company" in 2012).
In 2007, more than a decade into the marriage, Clint and Dina sat for a rare joint interview with Carmel Magazine, and the two opened up about their feelings for each other and their dynamics.
"He's the least pretentious person I've ever met. And I love that he's so conscientious about nature and letting things remain as they are," Dina said about her then-husband.
When asked about what first got him interested in her, the Academy Award-winning star said:
"The big doe eyes. She's a very forthright kind of person. It's one of those things you can't put your finger on because it's pheromones or something."
DAUGHTER MORGAN
Born in December 1996, Morgan is Clint's youngest known child, and the only daughter he shares with second wife Dina.
Morgan grew up in the city of Carmel, California, where her parents famously lived together for most of their 17-year-long marriage, where the family owned and ran a golf court and led an ordinary life walking their daughter to school.
Morgan was a teenager when her parents split in 2013, but she has stayed close to Clint and has even shown interest in following his steps to become an actress.
Morgan was given her first opportunity as a performer in 2004 when she played a minor, unnamed supportive character in her father's acclaimed film "Million Dollar Baby."
She has additionally been in the 2008 film "Changeling," also directed by her father and starring Angelina Jolie. Her most recent film credit was in the short "I See You" in 2019.
Morgan was briefly known as a reality TV star when she played herself in the seven episodes of "Mrs. Eastwood & Company," which also featured her half-sister Francesca.
Also, Morgan's Instagram feed suggests an interest in fashion and modeling, and she certainly has the looks to pursue those interests professionally.
DIVORCING CLINT
In 2013, Clint's personal life became the target of the gossip press, when his and Dina's split became highly publicized for the curious turn their romantic lives took.
As it quickly surfaced after the breakup became public, Dina and Clint went on to respectively date former spouses Scott and Erica Fisher.
The reality show "Mrs. Eastwood and Company," which followed the day-to-day life of Dina as Clint's wife while she managed an acapella group named Overtone, was reportedly a factor of discomfort for Clint and it backfired for the marriage.
"Clint was furious about the show. It went against everything he stands for: he's incredibly private, and she put his kids on TV," a source told People about it back then.
Apparently, the breakup took a toll on Dina's mental health for a while, and she reportedly checked herself into rehab in Arizona to cope with Clint's relationship with Erica.
In a December 2013 interview, Dina opened up about how hard it was for her to stop crying in the aftermath of her split from Clint, and how what she thought could have been a smooth breakup became a media circus.
"I had no clue that there would ever be any kind of turbulence or bizarre things occur," she said.
"I thought we would just be really cool, we'd always live in the same town and go to the same place to have a drink. I didn't get it," Dina admitted.
MOVING ON
As hard as the separation ended up being for Dina, she showed the kind of person she is when she chose to not contribute to any drama and defended Clint publicly from the bad press he was getting following the breakup.
While Clint's relationship with Erica only lasted for a couple of years, Dina actually married Fisher, a basketball coach, in July 2016, and they are still happily together.
As for Clint, he seems to have also found love again, currently in a relationship of six years with his girlfriend, 60-year-old Christina Sandera, whom he met in 2014 while filming "Mule."
"He's truly happy with her. She's fun, easygoing and his kids like her, too. She's on an even keel like he is," a source close to the actor and filmmaker told Closer Weekly recently.
Please fill in your e-mail so we can share with you our top stories!