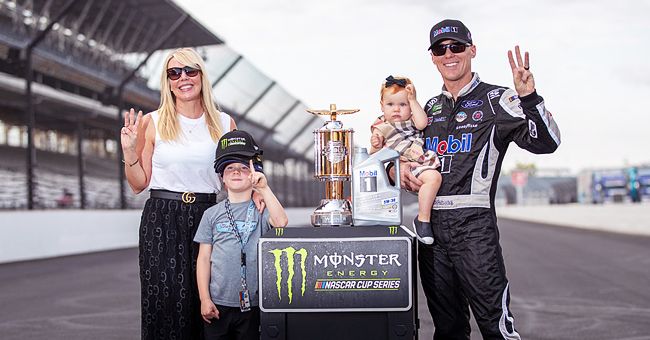 shutterstock.com
NASCAR Star Kevin Harvick's Beautiful Wife DeLana & Their Two Kids: 5 Family Facts

Kevin Harvick, who started his NASCAR career in 1995, has been married to DeLana since 2001. The couple have two children — son Keelan and daughter Piper.
Kevin is savoring a resurgence on the track. DeLana, on the other hand, keeps on having achievement running their company, KHI Management, as reported by Heavy.
Kevin and DeLana are doting parents to Keelan and Piper in addition to their successful careers. Here are five facts about the Harvicks that you need to know.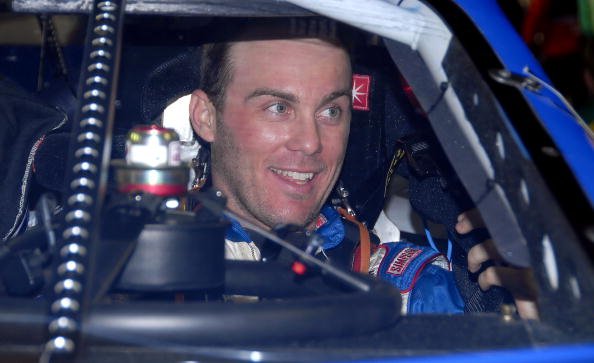 Kevin Harvick at the Homestead Miami Speedway in Homestead, Miami, Saturday, November 18, 2006. | Photo: Getty Images
DELANA SET UP A FRIEND WITH KEVIN
DeLana had a friend coming into town at the time. She wanted to ensure her friend didn't go through the night alone, so she decided to set her up with Kevin.
"I actually had set one of my friends up with Kevin, kind of as a blind date," DeLana explained in an interview.
"We happened to walk in a little bit late that night, and Kevin shot a smart comment back and I fired back at him," she added, "and we've never been apart from that date."
HAPPY FAMILY OF FOUR
Kevin and DeLana welcomed their son, Keelan, in July 2012. As reported by Rare Country, they were blessed again with another child, daughter Piper, in December 2017.
On June 1, 2018, the proud dad took to his Instagram account to share an adorable snap of Piper being looked out for by her older sibling.
Kevin has a poignant story about how his father, Mike, helped push his racing dreams forward.
AN ACTIVE PARTICIPANT IN KEVIN'S CAREER
DeLana is co-owning and working with KHI Management LLC. She also frequently shows up on Kevin's pit box during Cup races, as reported by Nascar.
NASCAR championship-winning crew chief Rodney Childers said that DeLana is great at so many things. He explained that DeLana could "run any business if she wanted to, she could run any race team if she wanted to."
KEVIN'S SUPPORTIVE FATHER
Kevin has a poignant story about how his father, Mike, helped push his racing dreams forward, according to For The Win.
In an interview, Kevin said that in the 1980s, he tried to race a late model stock car. However, his father decided to sell his valued 1955 Chevrolet to have enough funds to continue racing. Fortunately, those sacrifices paid off as Kevin is reliably one of NASCAR's top drivers.
DELANA'S FATHER WAS A SELF-FUNDED DRIVER
As her dad, John Paul Linville, was a self-funded driver, DeLana got great practice running a race team, Heavy reported. She even took a stab at racing when she's in her 20's. However, she later opted to head to college.
Please fill in your e-mail so we can share with you our top stories!