Natalia and Vanessa Bryant Share Snaps of Kobe and Gigi's Untouched Murals Amid Protests
Late Basketball legend, Kobe Bryant's wife, Vanessa, and her daughter, Natalia, post photos of murals of the late basketballer and Gianna, which have remained intact.
American cities have been in a state of unrest over the past week following the alleged murder of an unarmed black man, George Floyd, by a police officer.
Many of the demonstrations have involved acts such as setting up fires, but, somehow, many murals of late Kobe Bryant and his daughter have remained unscathed.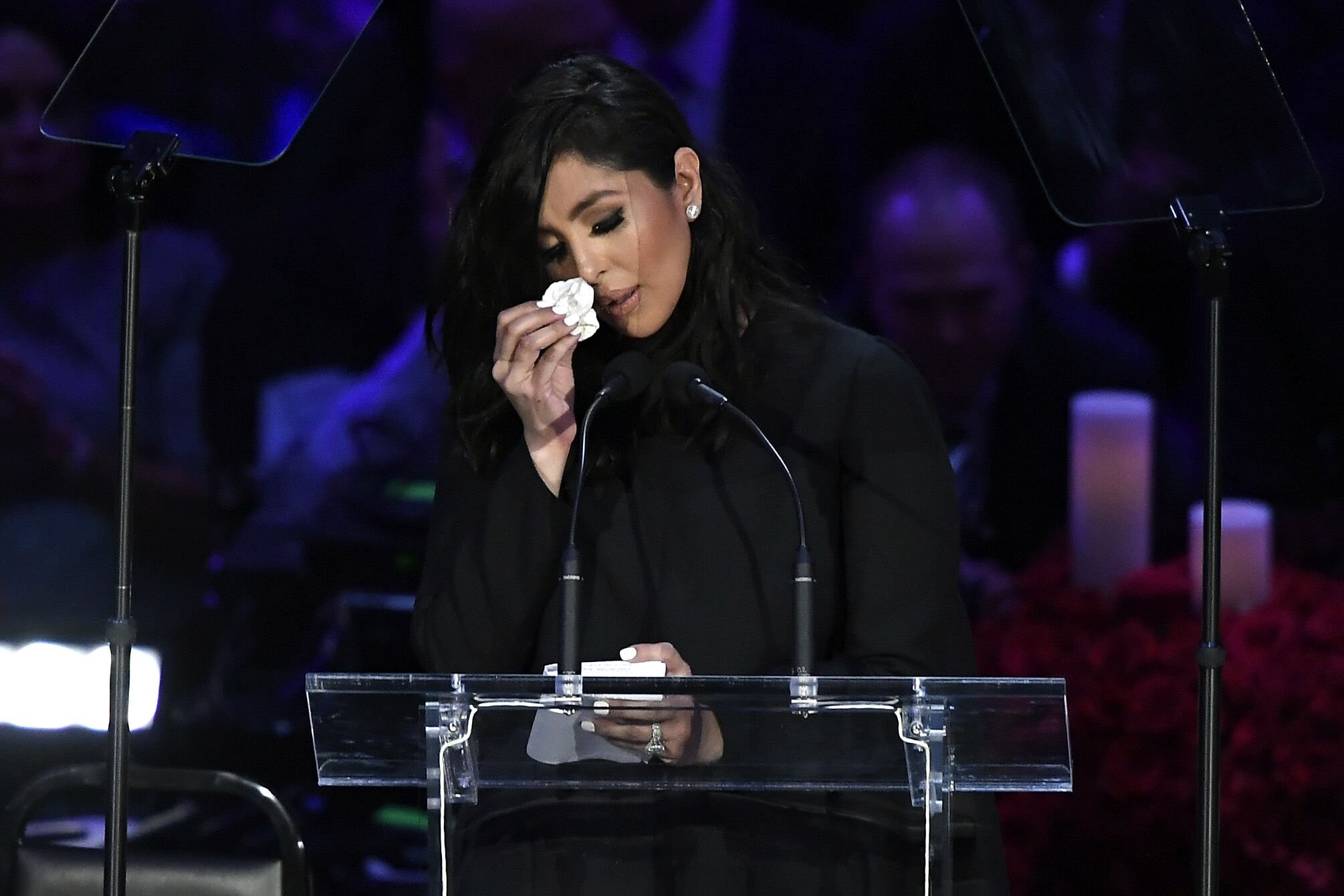 Noticing this, Kobe Bryant's wife and his daughter Natalia took to their Instagram pages to share photos of the preserved works of art.
Some of the murals showed Kobe holding his daughter after he won a championship, while some showed the two in action as they played basketball. One of the murals which were shared by Kobe's wife had a heartwarming caption. She wrote:
" Kobe and Gigi untouched.♥️ L.A. ♥️"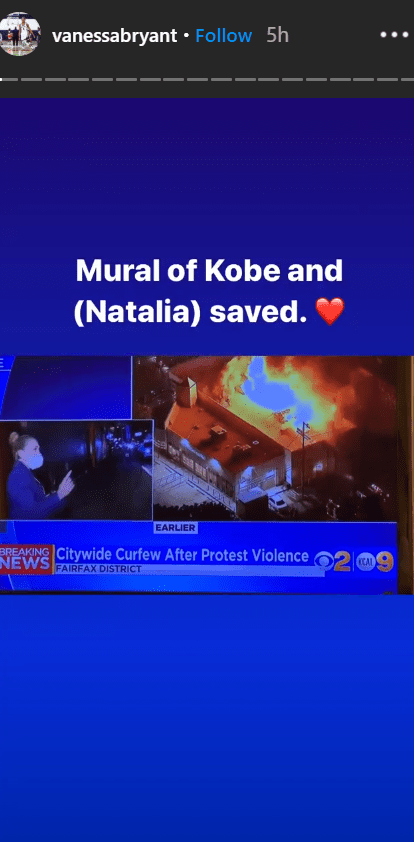 Apart from sharing murals of her loved ones, Vanessa has also responded to the killing of George Floyd by posting a photo of her late husband wearing a shirt which had "I can't breathe" written on it.
The basketball star wore the shirt in response to the death of another black man, Eric Garner, who was killed about six years ago by an officer who held him in a chokehold, limiting his ability to breathe.
The 38-year-old celebrated another year of being a mother last month on mother's Day.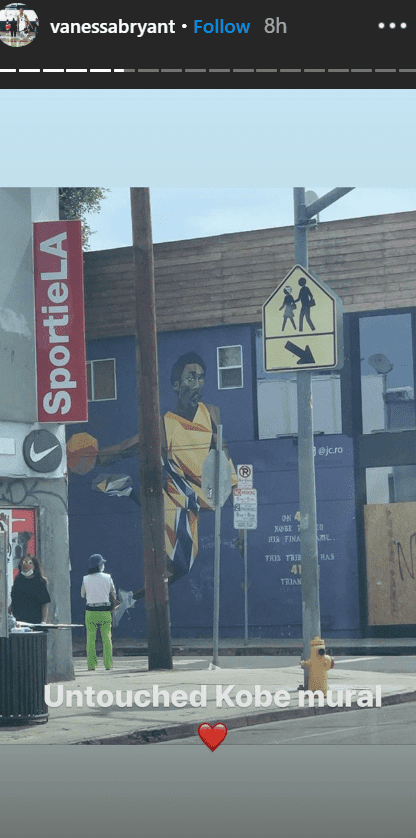 Kobe was joined in wearing the imprinted shirt by other basketball greats, including LeBron James. George was also protesting about his inability to breathe as a result of the action of the policeman who had a knee on his back. Vanessa encouraged people to fight for change in the photo caption. She wrote:
"... Fight for change- register to VOTE...BE AN EXAMPLE OF THE CHANGE WE WANT TO SEE. #BLACKLIVESMATTER ❤️"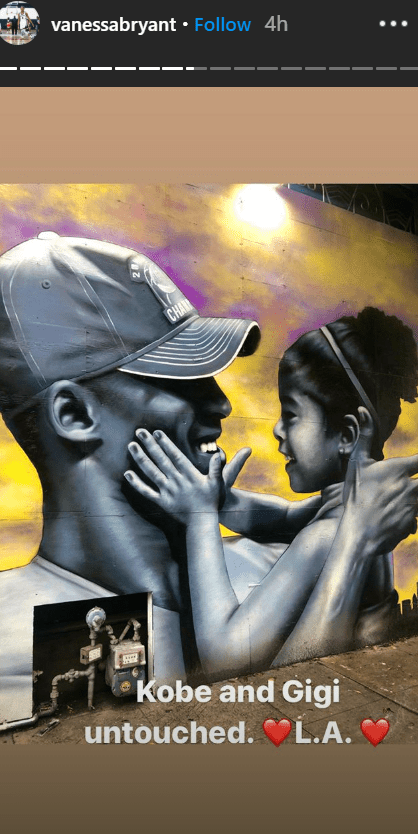 On a lighter note, the 38-year-old celebrated another year of being a mother last month on Mother's Day. This is the first mother's day celebration the mother of four has had ever since the death of her husband and daughter.
Vanessa shared a picture of the book which her daughters had gifted her on a special day. She thanked them for the book, which was titled "Why I Love My Mum."
Her eldest daughter Natalia made the day even better by sharing pictures of her and Vanessa on her Instagram page as she wished the 38-year-old a happy mother's day! Vanessa also received a lot of nice gifts from her friends and loved ones.