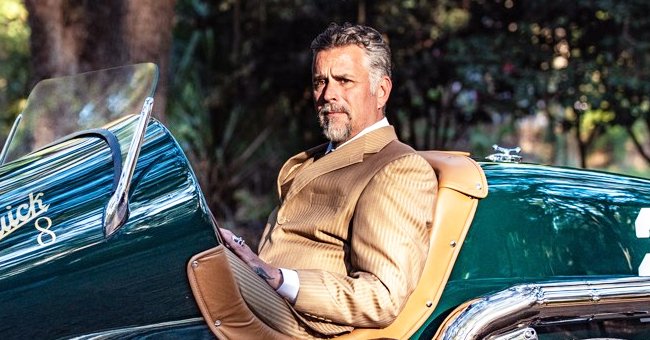 facebook.com/RRRawlings
Inside 'Fast N'Loud' Star Richard Rawlings' Relationship with Ex-wife Whom He Married Twice

Discovery Channel's star of the reality TV show "Fast N' Loud, "Richard Rawlings is separating from his second wife, Suzanne, for the second time after almost two decades of knowing each other.
In 1999, entrepreneur and media personality Richard Rawlings tied the knot with his second wife, Suzanne Marie Margele, in Las Vegas, Nevada.
The couple eventually parted ways in 2009 but found love again in 2015 and remarried in Cabo, Mexico. On valentine's day in 2018, he shared a sweet post celebrating their love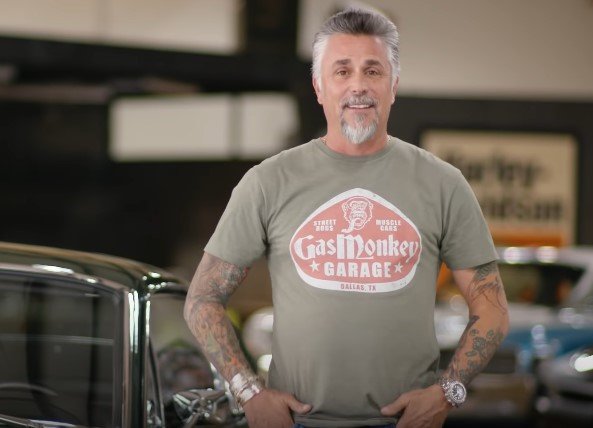 Photo of Richard Rawlings on set of Fast N' Loud | Photo: Youtube / Gas Monkey Garage & Richard Rawlings
Early in March, TMZ reported that the TV star and Susan were separating and filing for divorce once again. The reality star had not expected the news to go public before he was ready to announce.
He decided to apologize to his fans for not sharing the news with them first and finally confirmed:
"TMZ beat me to the punch as you've probably seen. Unfortunately, Suzanne and I have mutually decided that we will be separating and getting a divorce."
Rawlings insisted that he and Suzanne would remain friends despite the divorce and assured his fans that he had no harsh feelings towards his wife, who he had known for over twenty years. He loved sharing pictures and videos of all the adventures, vacations, and fun rides they had together.
The couple did not share any children while they were married, but Suzanne did have a son, Sinjin, from a previous relationship, who became Rawlings' stepson at the age of three.
Susan will be walking away with a huge chunk of Richard Rawlings' money
Karen Grames was his first wife when they married in 1993, and they divorced in 1994, barely spending a year together as husband and wife.
The first time the TV star and his second wife called it quits; they did not share any details about the divorce and why it happened. All they chose to share was that they were parting ways on good terms and as friends.
Rawlings, who is the star of Discovery Channel's reality TV show "Fast N' Loud," admitted that his commitment to his work and reality TV lifestyle had played a significant part in tearing them apart the first time. Suzanne, he said, could not deal with the instability of his career. He explained:
"We got divorced while all the...stuff was happening, and it was hard for her to put up with it, so it was rough on her for a while."
He added that his work caused him to travel a lot, and they were aware that there were many other women out there. That put a strain on their relationship.
Apart from his work on the Discovery Channel reality show, the Texas native also runs a garage called "Gas Monkey Garage" in which he renovated written-off cars and sold them at a higher price, usually pocketing a lot of money at the end of each transaction.
Following his divorce from Suzanne, his ex-wife would be walking away with a huge chunk of his money. She was reportedly allowed to keep all that was in her bank accounts as well as the 2019 Mercedes SL 450 roadster.
The 51-year-old would also be giving his former partner a whole sum of $300, 000. The proceedings of the divorce might have been a tad bit unhappy for the 2, but they seem to have moved on well enough and maintained their status as good friends.
Please fill in your e-mail so we can share with you our top stories!