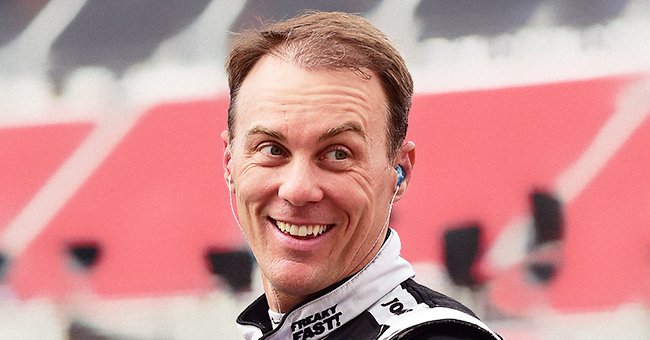 Getty Images
NASCAR Star Kevin Harvick's Family Once Sold Their Treasured Car to Support His Racing Career

Kevin Harvick has come a long way since his rookie year in 2001. He and his family knew something was coming when they sold one of their most valuable treasures.
Kevin Harvick did not come from a family of racers. As such, he started from scratch with the help of his own family to reach where he is today. From his rookie year in 2001, he went on to win the Nascar Cup Series in 2014.
Born on December 8, 1975, Harvick spent his early racing years with Richard Childress Racing. He won his first Cup Series during his very first season.
He's now the driver of the No. 4 Stewart-Haas Racing Ford for the Nascar Cup Series. It all began, though, in Bakersfield, California, when Harvick was just a teenager.
In the 1980s, Harvick's father made a huge sacrifice by investing his own beloved 1955 Chevrolet in his son's career. He initially had plans to restore the car, but things took a different turn when he saw his son's passion.
According to For the Win, Harvick recalled how he and his father worked and saved for an entire year in hopes of bringing the car back to life. Then, Harvick said of his dad:
"And he said, 'Alright, if you really want to race, we're gonna have to get rid of that '55 Chevy in order to get to the first couple races, to have enough money to race the car.' So we sold the '55."
Thankfully, Harvick produced big returns for himself and his father. He would win 50 times at the Nascar top level and two times at the Nascar Xfinity Series. He's snatched 14 wins in the Nascar Gander RV & Outdoors Truck Series.
In his personal life, Harvick also sees stars. He's married to his gorgeous wife, DeLana Harvick, who manages a marketing company for celebrities called KHI Management.
The pair met during a Christmas party, which actually saw Harvick on a blind date that DeLana set up with him and her friend. The pair had a playful bicker and things took off from there.
DeLana was already familiar with the track life, as her first job was the publicity manager for racer Jeff Gordon. Today, the beautiful couple is parents to son Keeland and daughter Piper.
The pair aren't the only couple that Nascar fans admire. Chase Elliott, who nearly won the recent Coca Cola 600 race, has had longtime girlfriend Kaylie Green at his side since 2017.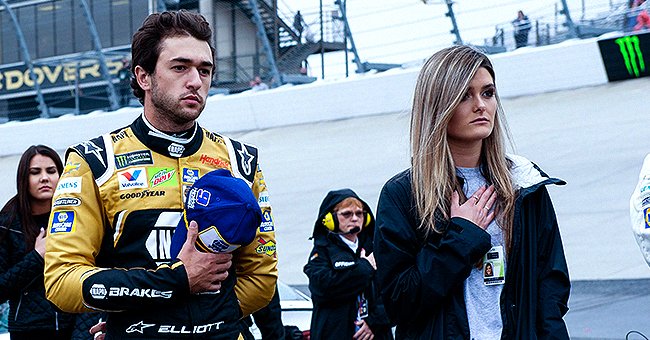 Chase Elliott and Kaylie Green stand for the national anthem at the Monster Energy NASCAR Cup Series in Delaware on May 5, 2019 | Photo: Getty Images
Green comes from a racer family as her dad, brother, and uncle have all been or are currently on the track. For her part, Green is reportedly in marketing for the sport. Go Nascar ladies!
Please fill in your e-mail so we can share with you our top stories!