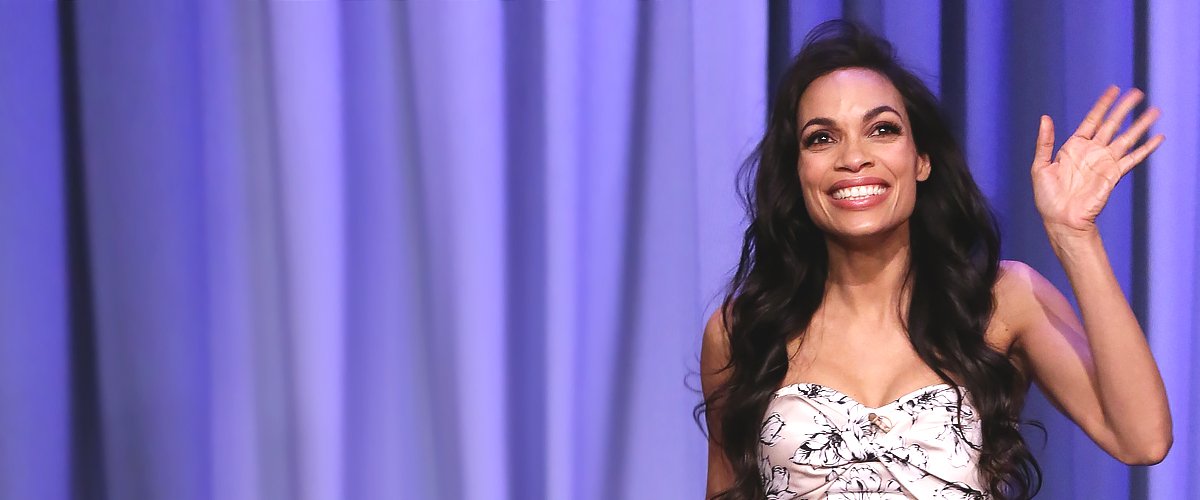 GettyImages
Rosario Dawson Wanted to Adopt since She Was 5 — Meet Her Beautiful Daughter Lola
Rosario Dawson is the proud mother of a teenager she adopted when the girl was 11 years old. For the actress, allowing a grown child to have a family was something she wanted to do since she was a kid.
Rosario Dawson has been a part of the entertainment industry since she was 15 years old, but way before becoming a renowned, Award-winning actress, she knew she wanted to be a mom.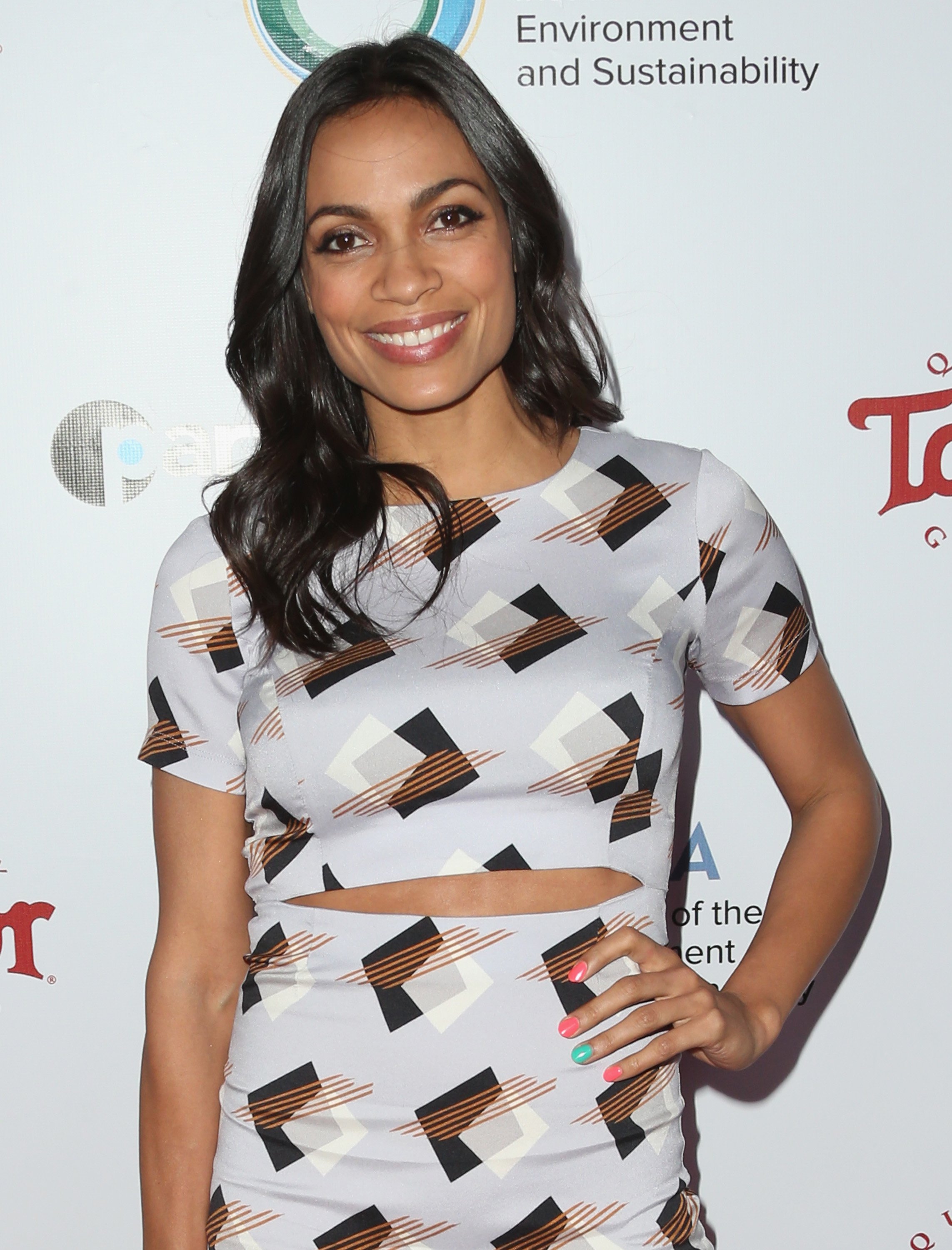 Rosario Dawson attends UCLA IOES celebration of the Champions of our Planet's Future on March 24, 2016 in Beverly Hills, California | Photo: GettyImages
ROSARIO DAWSON'S ADOPTION STORY
The "Sin City" star was born in New York City on May 9, 1979. Her mother, Isabel Celeste, was a teenager when she got pregnant, and Rosario's birth father didn't stick around to see his daughter grow up.
Instead, Celeste married Greg Dawson when Rosario was one year old. However, the man had known Rosario since she was a newborn. He adopted her as his daughter and gave her his last name.
Late last year, Rosario made headlines when it was revealed she was a potential first-lady.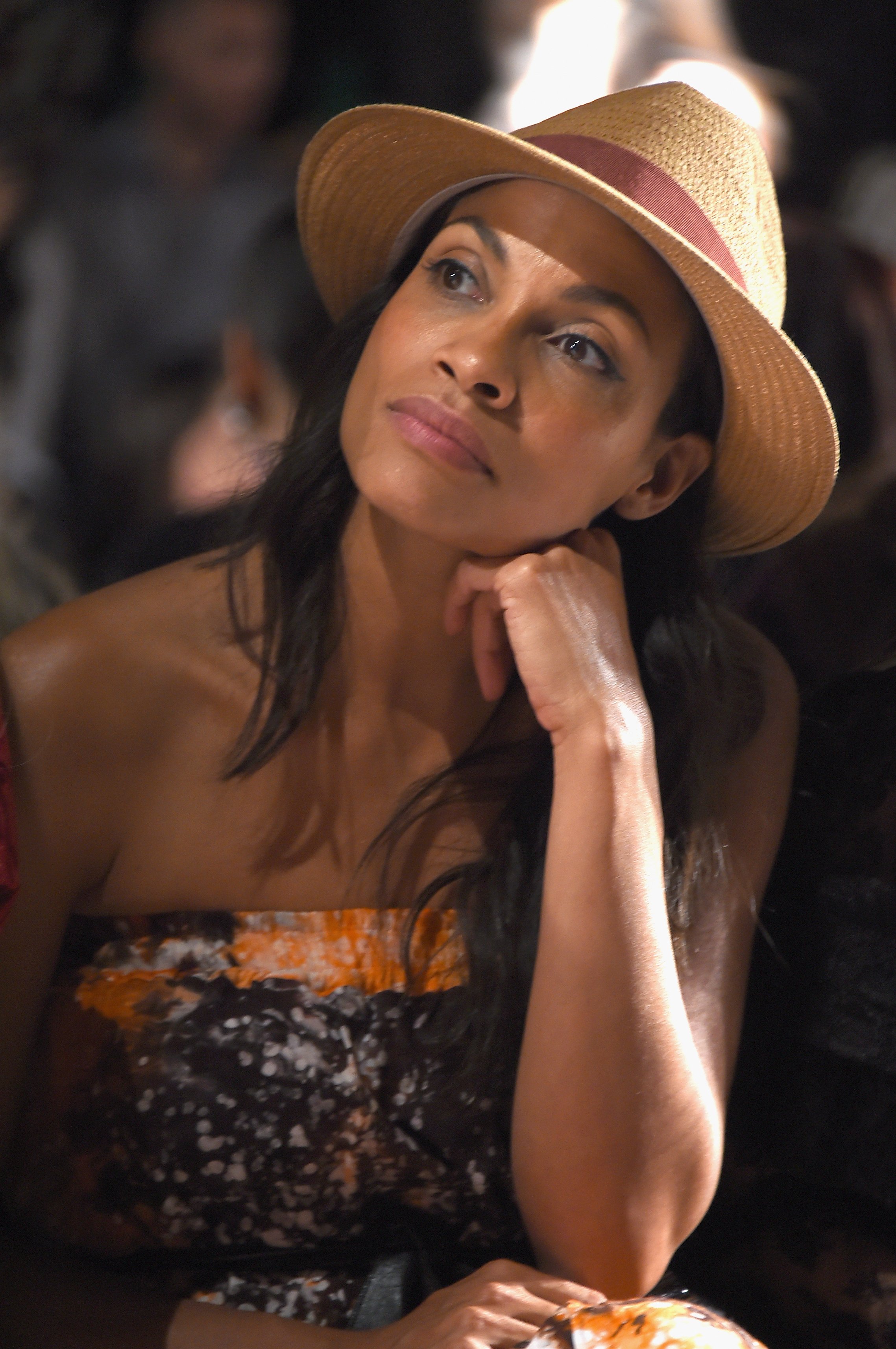 Rosario Dawson attends Anna Sui fashion show during New York Fashion Week: The Shows at Gallery 1, Skylight Clarkson Sq on September 11, 2017 in New York City | Photo: GettyImages
Rosario learned about her dad's true identity when she was five, and the revelation, instead of upsetting her, gave her a new purpose in life.
"Growing up in the neighborhood that I grew up in, I was like, 'Oh, so then I could be like some of my friends who have single-parent households. Like, that could be me,'" Rosario recalled in an interview with U.S. Weekly.
As she grew older, Rosario realized that maybe her life would have been different if her mother married another man when Rosario was older, as she explained:
"It occurred to me, like, 'Ok, I was a cute baby when you decided to do that. Would someone wanna come in now and be my dad, you know?'"
It was then that Rosario told her mom she would be adopting an older child when she grew older, a decision that stuck with her throughout her adult life.
ROSARIO DAWSON'S DAUGHTER
Rosario focused on her professional career for almost three decades of her life. She went on to star in different films like "Josie and the Pussycats," "Men in Black II," "Rent," "Sin City," and series like "Daredevil," and four other Marvel/Netflix series.
At some point, Rosario started sponsoring a little boy called Mamadou that she met at a friend's school in Sierra Leone. And although the boy has his own family, she thought maybe that was her way of "adopting" a child.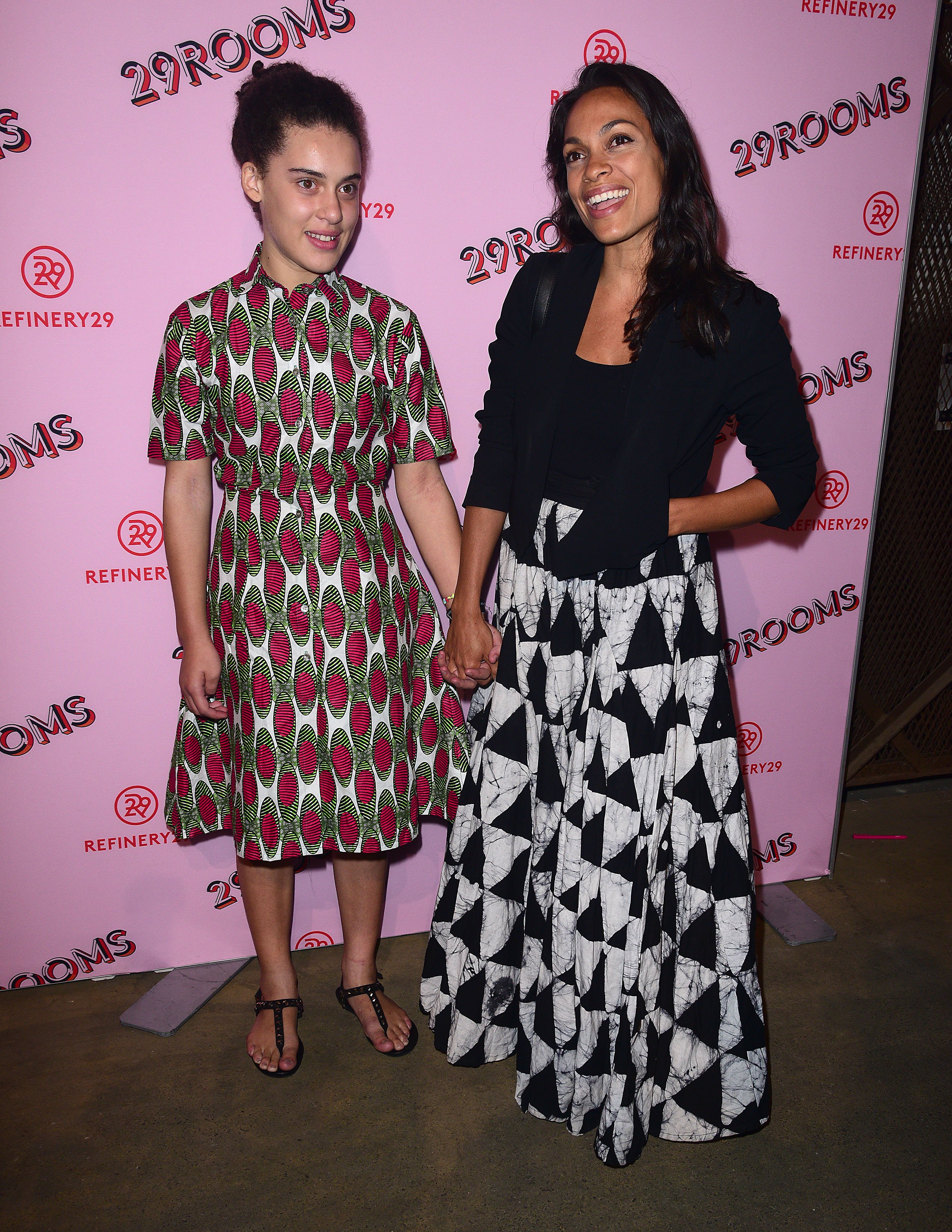 Rosario Dawson and Lola Dawson attend Refinery29's "29Rooms: Turn It Into Art" at 106 Wythe Ave on September 7, 2017 in New York City. | Photo: GettyImages
However, she then met Lola, and she found the daughter she had been waiting for. The girl was 11 when she first moved in with Rosario, and it took them only one year together to make the adoption official.
For Rosario, adopting a grown girl was a remarkable experience because, as she told People, it was a two-way street as Lola was old enough to choose Rosario as a mom.
ROSARIO'S THOUGHTS ON MOTHERHOOD
The now 49-year-old star claimed that motherhood is the best role she has ever played in life. However, she admitted that she and Lola had their struggles.
Rosario revealed that she talked to a lot of social workers, and they said the most challenging part of adopting a grown kid is that the adoptive parent missed the younger years, so it's all about getting to know each other.
"I mean, for any [adoptive] parent that I speak to, they say it goes by like this. I mean, but especially if you get your child at 11, it really does go like this," she said. "And so, it's alarming. It's like, 'You're eye-level with me.' This is a lot."
Despite the setbacks they could have encountered at the beginning of their relationship, Lola and Rosario are now inseparable.
KEEPING LOLA DAWSON AWAY FROM SOCIAL MEDIA
The now 17-year-old girl has developed a love for the arts, and Rosario believes it's only natural, considering that her home is filled with artists. Rosario's mom is a singer/songwriter, and her grandmother is also an artist.
Rosario believes her daughter can work at the intersection of art, design, and technology in the future, but she said Lola "needs to develop critical thinking skills."
Part of Rosario's strategy to help Lola grow and build on these skills was not to let the girl have a cellphone or social media in the critical years of her development.
She said it's all about "championing" the girl and having honest conversations about social media and the world with her.
Rosario told Lola that she wanted her to learn, grow and evolve without the sometimes toxic world of likes and comments, so by the time she finally gets to be on social media, "people are going to be blown away" by everything that she is.
ROSARIO DAWSON AND CORY BOOKER
Late last year, Rosario made headlines when it was revealed she was a potential first-lady, as she is dating U.S. senator and Democratic presidential candidate Cory Brooker.
The couple allegedly met for the first time at a fundraiser in 2017, but back then, Rosario was dating Eric Andre, so she didn't give Booker the time of day.
Then, the second time around they met each other, Brooker said he had to build up the courage to walk to Rosario and ask for her phone number.
The two confirmed their relationship in March 2019 after they had been spotted out and about on a few occasions. "I am just grateful to be with someone that I respect and love and admire so much," Rosario said at the time.
Please fill in your e-mail so we can share with you our top stories!