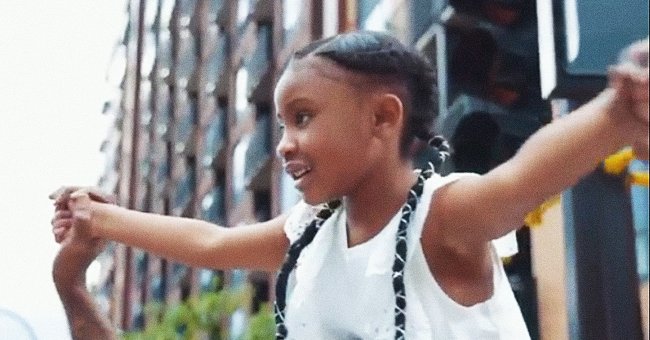 instagram.com/_stak5_
George Floyd's Daughter Gigi Says Daddy Changed the World in an Emotional Video
George Floyd is survived by his six-year-old daughter, Gianna, and the little girl was recently captured passionately speaking about the changes her daddy's death brought.
The death of George Floyd was met with reactions from around the globe. While many took to the streets in protests, others have voiced-out support for the ongoing peaceful protests.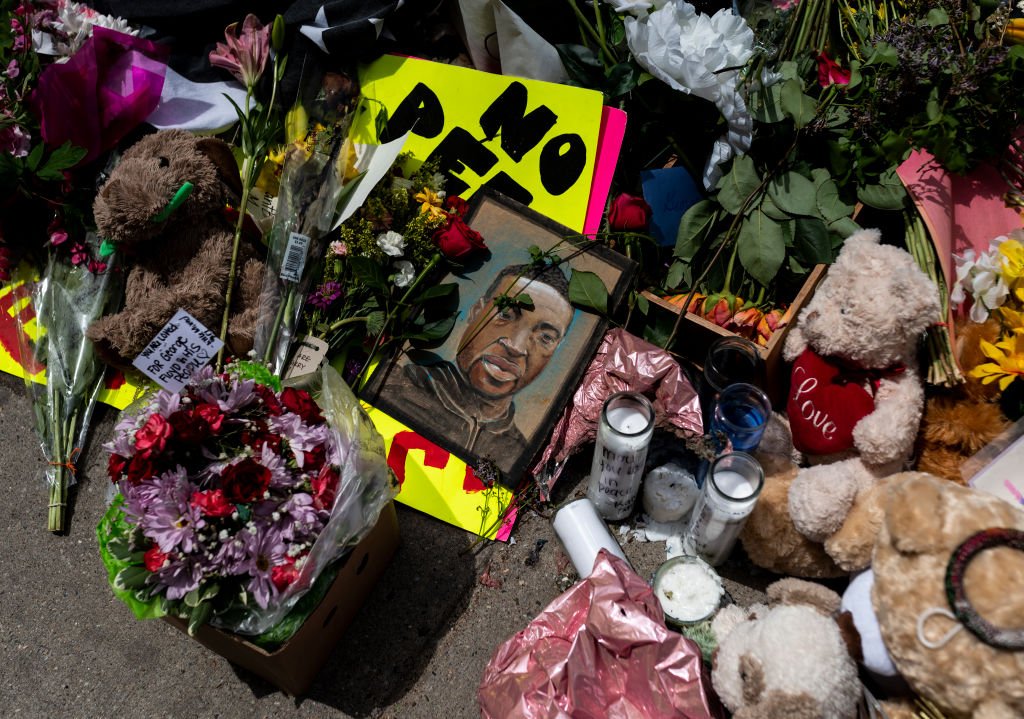 A memorial lies outside the Cup Foods, where George Floyd was killed in police custody, on May 28, 2020. | Photo: Getty Images
In a recent Instagram video shared by Stephen Jackson, Floyd's six-year-old daughter, Gianna was seen speaking about her father's death. The touching video saw Gianna sitting on Jackson's shoulders as she passionately declared that her daddy's death had changed the world.
Terrence also spoke against some of the violent protests that have been going on across the United States.
With a smile on her face, the toddler happily threw her hands up while Stephen held on to them. In his caption, the former "New Jersey Nets" player wrote:
"That's right GiGi "Daddy changed the world" ????? George Floyd the name of change. #justiceforgeorgefloyd #ivehadenough Love to all who have love for all. ✊?✊?✊?✊?✊?✊"
Jackson had been close friends with Floyd before his death, and the basketball player even referred to George as his twin. In a press conference held on Tuesday, Gianna's mother, Roxie Washington, tearfully demanded justice for Floyd's death. Pointing to her daughter, Roxie stated that she wanted the officers to know that they took her little girl's daddy away from her.
She stated that Floyd would never be able to see Gianna grow or graduate from school. According to her, George would also never get to walk his baby down the aisle. Washinton concluded her speech by adding:
"I'm here for my baby, and I'm here for George because I want justice for him. I want justice for him because he was good no matter what anybody thinks."
On Monday, Floyd's brother, Terrence Floyd, paid an emotional visit to the scene of George's death in Minneapolis. Surrounded by supporters, Terrence tearfully spoke as he struggled to stand. Eventually, he knelt at the place where George died while saying some prayers.
Terrence also spoke against some of the violent protests that have been going on across the United States. According to him, violence does not help enforce the required social changes.
Please fill in your e-mail so we can share with you our top stories!