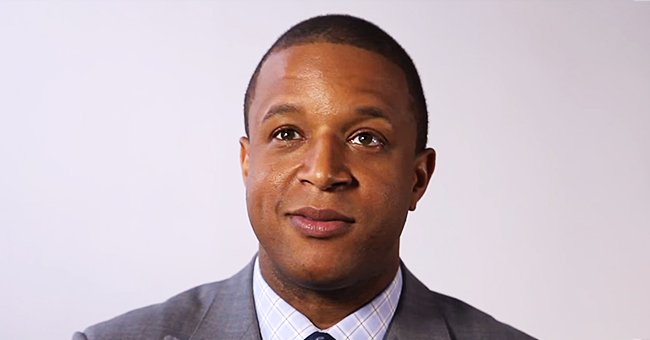 youtube.com/NBC News
Craig Melvin Talks about Raising His Biracial Kids Following George Floyd's Death

Craig Melvin is joining the discussion about raising biracial kids amid George Floyd's death and the resulting protests. His children have taught him to be less color blind.
On Tuesday, "Today's" 3rd-hour co-host Craig Melvin talked about his unique situation in racing biracial kids with wife Lindsay Czarniak. At first, the pair were avoiding skin color distinction.
"Lindsay and I have always lived lives that we like to think we don't see race first," said Melvin, 41. Primarily, the couple were simply aware of race and color without making it a priority in life.
CRAIG MELVIN'S BIRACIAL KIDS
He continued: "Since we've been married, we have become more aware of it than we were before we were married. Since we've had children we've become even more aware of it."
These days, Melvin and Czarniak are trying to determine how to raise their kids in an environment that many people have fooled themselves into believing is better than it is when it comes to racial disparities.
"The reality is my kids are black. And they at some point will have to become aware of the fact that that is how society views them," he noted. He then spoke of the "identity issues" they may face.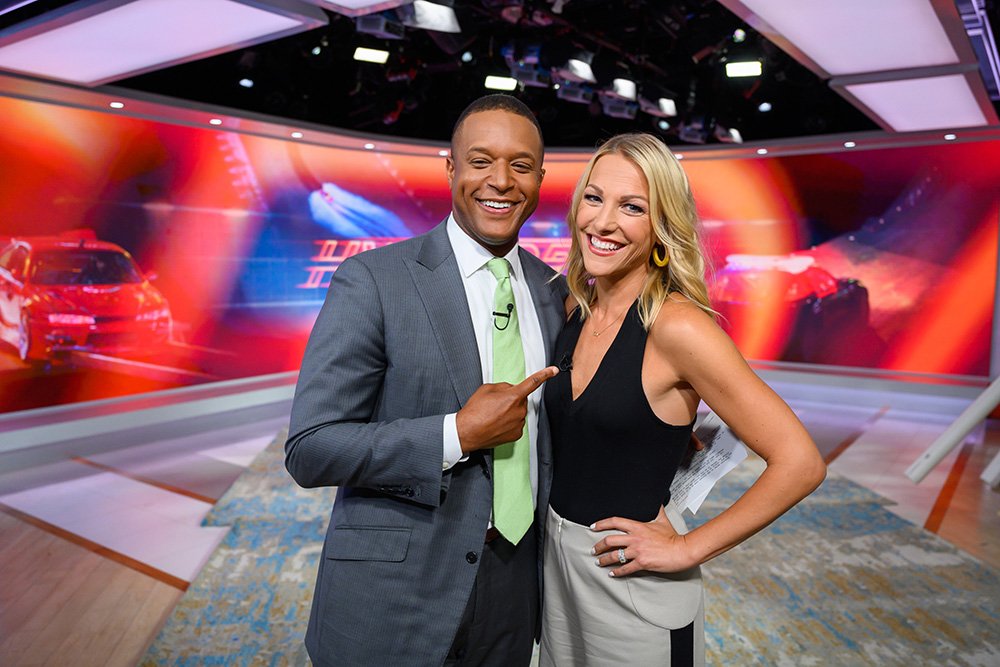 Craig Melvin and wife Lindsay Czarniak on August 21, 2019 at the NBC studios. I Image: Getty Images.
Melvin and his wife are parents to a six-year-old son, Delano, and a three-year-old daughter, Sybil. Co-host Al Roker added his take on the matter by saying, "My color is part of me."
JONES' KIDS ASK A LOT OF QUESTIONS
As Melvin spoke on American media's portrayal of a supposed post-racial environment, he pointed out how rare it is for him to attend parties attended by mixed couples.
Usually, the only ones like that are those he and his wife host. Another black "Today" host, Sheinelle Jones, was also part of the conversation. Jones related how she spoke to her three kids about Floyd's death.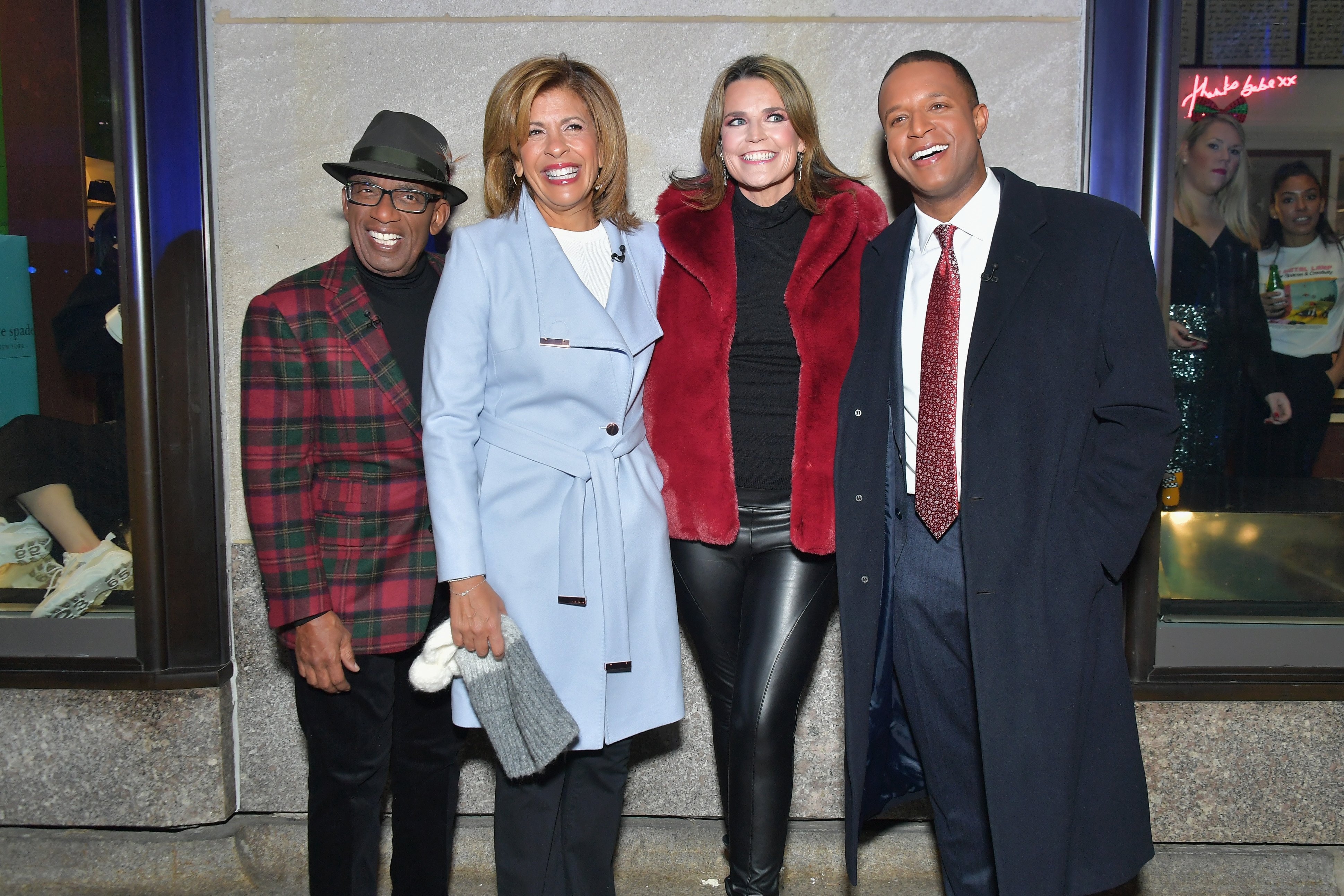 Al Roker, Hoda Kotb, Savannah Guthrie, and Craig Melvin host the 86th Annual Rockefeller Center Christmas Tree Lighting Ceremony on November 28, 2018, in New York City. | Source: Getty Images.
One of them asked why an officer would have his knee on the man's neck for almost eight minutes. The harrowing incident was taped last week and went viral. It has since sparked nationwide protests.
ROKER WOULD ALWAYS WORRY ABOUT HIS SON
Roker has a son who's nearly 18. He recalled how he'd worry about his boy whenever he went out for school before the COVID-19 pandemic, and right up until he stepped back into their home.
The "Today" show has always been more relaxed and down-to-earth during their segment. Aside from the show, Melvin is also an anchor on MSNBC for the 1 p.m. hour.
Before that, he worked in Washington D.C at WRC-TV on NBC4. His wife is also a tv personality, having worked at ESPN for six years. The two actually met during a commercial break while she was working in 2008.
THE HOST BREAKS DOWN ON AIR
Melvin is one of those men who's unafraid to get emotional. In early May, he broke down in tears while speaking of teachers going the extra mile to assist students amid COVID-19.
The emotional incident occurred after co-host Hoda Kotb shared the story of a Nebraska librarian who started a kids' educational TV show from her basement.
The story deeply spoke to Melvin, who was keenly aware of how his kids had been forced to stay home from their teachers and friends due to lockdowns.
MELVIN'S SON JOKES ON APRIL'S FOOL
Luckily, the children seem to have a positive attitude about the whole thing. For April's Fool day, Melvin's son Delano even shared a joke on the air to help liven everyone's spirit.
The young boy is not only funny, but he also helped name his baby sister, Melvin once revealed. He kept "sibby" instead of sibling, and his parents rearranged the name into Sybil.
Please fill in your e-mail so we can share with you our top stories!