Jordin Sparks' Son DJ Proves How Smart He Is in a Cute Homeschooling Video
"American Idol" 2007 winner Jordin Sparks warms her fans' hearts with an impressive video of her two-year-old son, DJ identifying objects.
Jordin Sparks and her husband, Dana Isaiah, welcomed their son in May 2018, and since then, the little boy has graced his mother's Instagram page with adorable pictures and videos.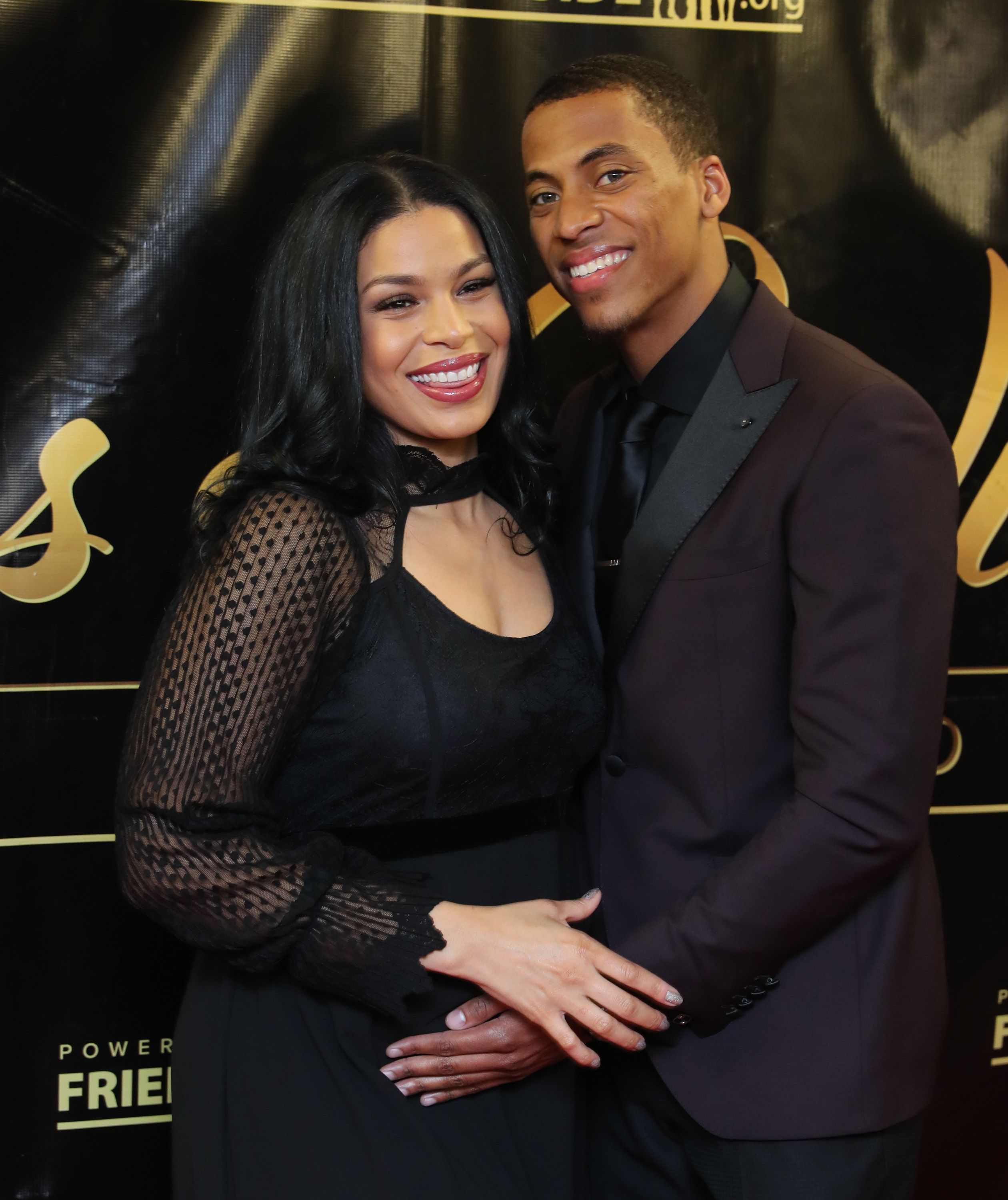 Recently, the singer shared a clip of one of her homeschooling sessions, where she encouraged her son to identify different images on his LeapFrog "Learning Friends 100 words" book.
[Jordin Sparks and Dana Isaiah] continue to present a united front as they did when they tackled their passage into parenthood.
The 5 minutes 51 seconds video garnered 121k views and 178 comments containing praises not only for DJ's impressive memory abilities but also for his mom's teaching skills.
In Jordin's emotive caption that came alongside the clip, she expressed her joy at her son's growth writing, "I just wanted to quiz DJ on what he knows, and this little boy amazes me in every way"
According to Bustle, the two-year-old made his debut to the limelight when he was featured alongside his parents in the Lifetime one-hour special "Jordin Sparks: A Baby Story." The show covered Jordin and Dana navigating their pregnancy journey up until the birth of their son.
Bustle reports that the couple started their romantic relationship after their mothers created a group chat for the music star to discourage Isaiah from moving to LA because she had experienced life in the city.
According to Cheat Sheet, the duo, who married in a very private ceremony in May 2017, had to address speculations about their marriage barely after two years of marriage.
Fans reportedly began conjecturing after the Fitness Model posted a photo of himself and a female high school friend, McKenna Roise.
The post, which earned the couple a lot of speculative remarks, was addressed by Sparks in the comment section. She mentioned that it is only toxic partners that do not allow their significant order to maintain long time friendships.
Earlier in March, their fans were at it again when they started questioning their relationship because of a cryptic twitter post from Dana.
A screengrab of the tweet which, as reported by E! News, was captured by The Shade Room, suggested trouble in paradise. The message in the tweet read:
"You can't force someone to stay married to you. Especially after you made them look like a fool publicly twice. God ain't in that." 
The 28-year old, however, cleared the air immediately, asserting that he and his wife were doing well in their marriage. Jordin, in response to the outrage, reportedly shared a picture with her husband and their son.
The two continue to present a united front as they did when they tackled their passage into parenthood. The "Sparkle" actress admitted to People that their baby boy's birth helped foster their relationship.