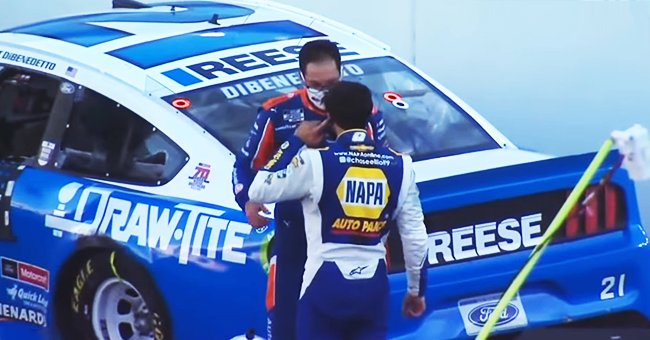 youtube.com/NASCAR on FOX
Details of Recent NASCAR Chase Elliot's Incident that Cost Joey Logano His Race
Details of the incident with Chase Elliott that cost Joey Logano his race has come to light — here's all you need to know about it.
Joey Logano is not planning to simply forgive Chase Elliot for causing the crash that cost them both victory at Bristol — the racer is reportedly incensed.
The decisive NASCAR race dwindled to two of 500 laps in Sunday's Supermarket Heroes 500. Logano had passed Elliott for the lead; however, Elliott made an effort to regain the lead.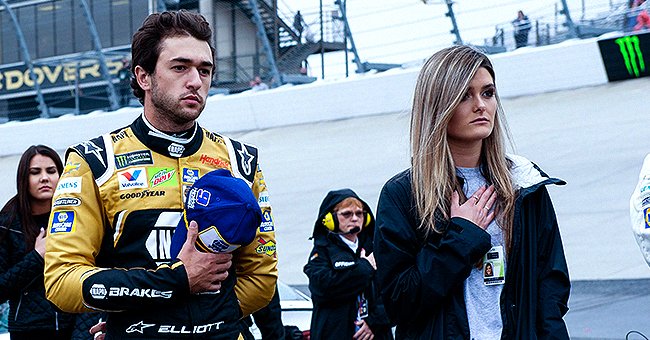 Chase Elliott and Kaylie Green stand for the national anthem at the Monster Energy NASCAR Cup Series in Delaware on May 5, 2019. | Photo: Getty Images
If he had succeeded, he would have gone on to earn his second consecutive Cup Series victory. Things didn't go as planned. Instead of reclaiming the lead, Elliott drifted up the track and into Logano, causing an accident that cost them both.
This allowed Keselowski to take the lead, eventually the victory. Keselowski had this to say about his unexpected win:
"We kind of got a Christmas present here in Bristol. We'll take it."
He confirmed that he had merely been lucky enough to be in a position to strike when Logano and Elliott tangled up. Keselowski expressed regret that there were no fans to witness the win and that he would not be able to celebrate the victory with any member of his team.
Clint Bowyer, who finished second, said, "We actually struggled pretty bad with our setup. I don't know, it was floating the nose really bad up off the corner all day long."
Logano's fury was evident after the race, and Elliott made things worse when he wouldn't apologize.
He revealed that Keselowski hit a driver by the name Ryan Newman into him, destroying his car's left section. Bowyer admitted that if Keselowski had been a bit closer, he would have "moved him."
Jimmie Johnson finished third and attested to how "crazy" the night had been. He commended his team for keeping things together and lamented about how they needed more long runs as their car "didn't have the short-run speed in it."
NASCAR On NBC analyst Kyle Petty, identified with Logano's frustration, however, the famous analyst alleged that Elliott's behavior in Bristol was to be expected.
Petty claims the stunt Elliott attempted to pull was one often tried by racers, including Logano — this time, however, Elliott hadn't been able to pull it off, and it had cost Logano.
According to him, Logano's fury was evident after the race. Elliott made things worse when he wouldn't apologize until Logano forced it out of him — a behavior Logano tagged "childish."
Both men had done exceptionally well during the race with Elliott having led 88 of 500 laps, and though Logano led only two laps, he ran in the top five for a significant part of the race.
Please fill in your e-mail so we can share with you our top stories!