Lyrica Anderson Shares Son Ocean with Husband A1 Bentley — Meet Her Look-Alike Child
Lyrica Anderson from "Love & Hip Hop: Hollywood" is the proud mother of a 1-year-old boy, Ocean, whom she shares with husband A1 Bentley. The estranged couple seems to be focusing on co-parenting their baby boy.
Singer, songwriter, and reality star Lyrica Anderson has been in the entertainment industry for over a decade. She has penned songs for artists like Demi Lovato, Beyoncé, Tinashe, and Chris Brown.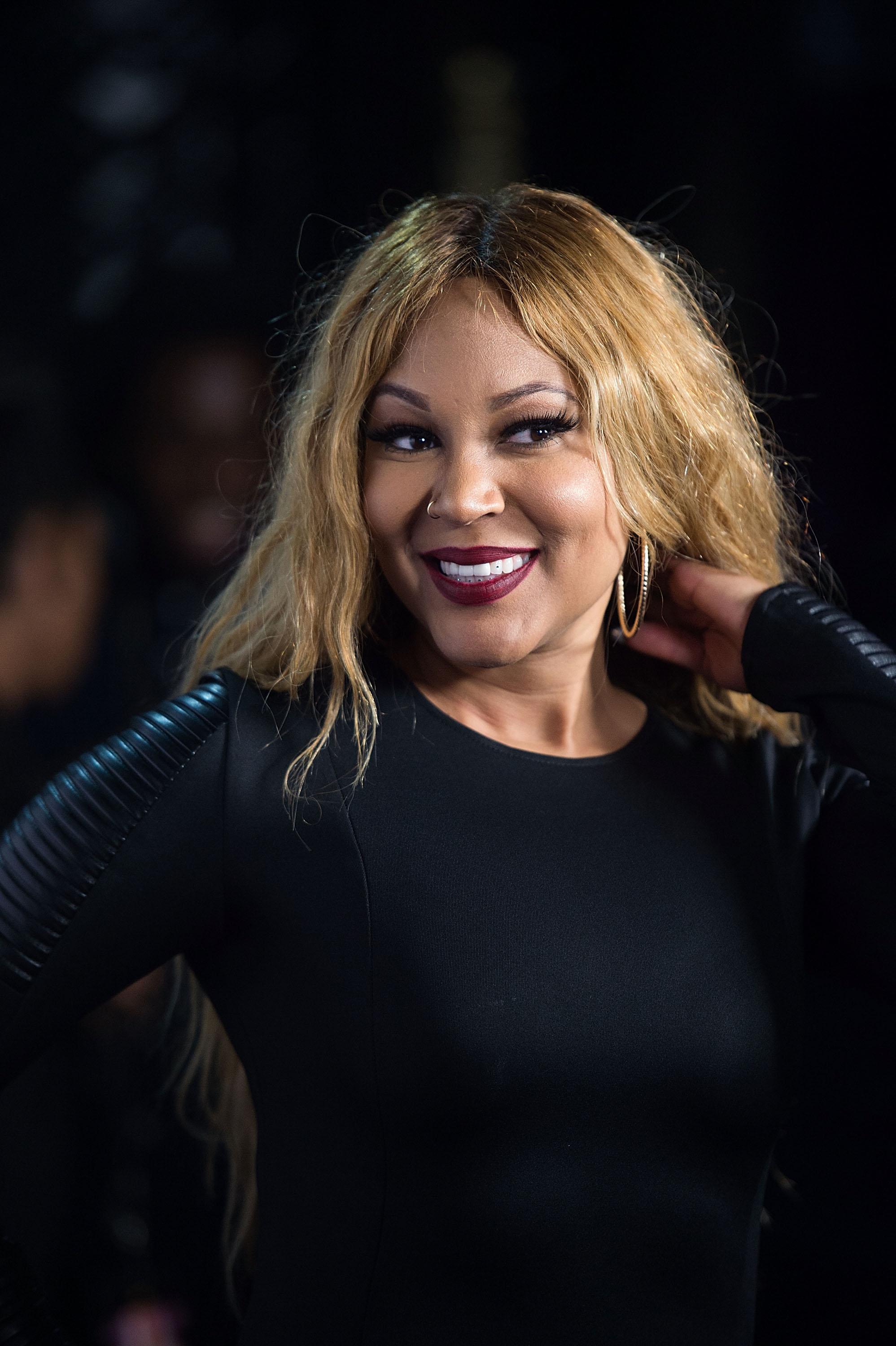 Lyrica also has her career as a singer, but her fame skyrocketed after she joined the cast of VH1's reality show "Love & Hip Hop: Hollywood," in 2016.
LYRICA ANDERSON'S HUSBAND & RELATIONSHIP
On the show, fans got to know Lyrica and her husband, music producer A1 Bentley, who has also worked with high profile artists like Chris Brown and Ty Dolla $ign.
However, it seems like things haven't gotten any better for the estranged couple.
Although Lyrica and A1 have been together for almost a decade, they were newly engaged when they first joined "Love & Hip Hop."
During their first season on the show, fans got to witness the couple's ups and downs, and especially the rocky relationship they had with their mothers, as both women were always trying to disrupt their relationship.
Fans witnessed A1 upgrading Lyrica's ring after one year of being engaged. Later, they watched them elope when the couple realized it would be impossible for them to have a peaceful wedding because of their parents.
While Lyrica and A1 seemed to be a happy couple, the conflict didn't take long to appear, as it happens with any other couple on reality television.
When some members of the cast started spreading rumors about Lyrica cheating on A1, things turned awry for the couple. However, they put their differences aside when Lyrica revealed she was pregnant.
LYRICA'S PREGNANCY AND THE DNA TEST
Although the couple seemed to have reconciled after Lyrica's pregnancy announcement, A1's mother started instigating the music producer to ask for a DNA test because Lyrica had cheated.
Lyrica felt betrayed by her mother-in-law, but she went ahead with the test to prove she was in the right. The results were revealed during the "Love & Hip Hop: Hollywood" season 5 reunion.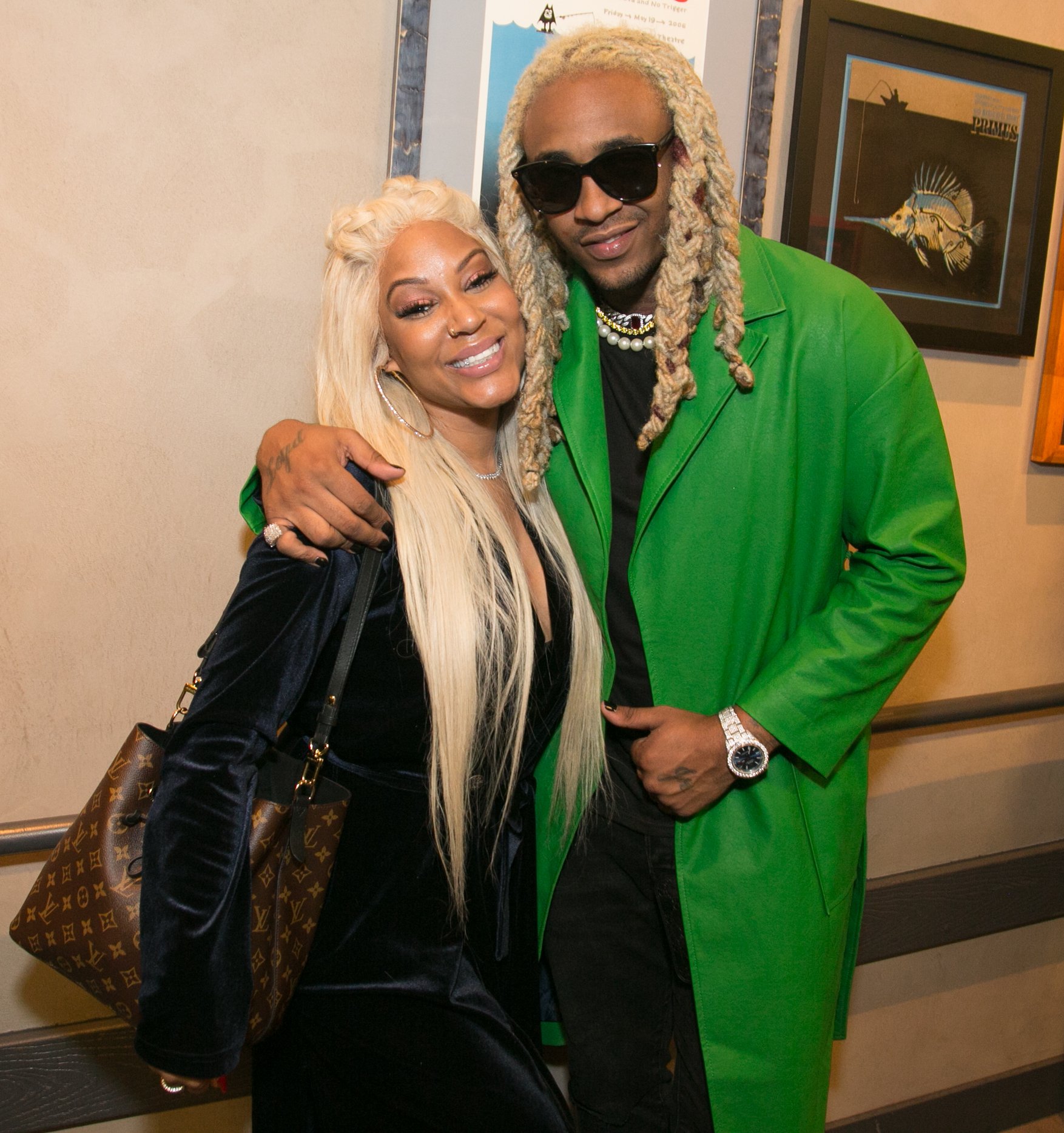 Lyrica and A1 welcomed a baby boy, Ocean Zion Bentley, on November 30, 2018. The boy came to the world through c-section, and A1 was in the delivery room with Lyrica, where he played Ed Sheeran's "Thinking Out Loud" to calm her nerves.
Although the couple was thrilled with the birth of their first child, Lyrica revealed -- speaking with TMZ from the hospital -- how the pregnancy had almost killed her.
The 31-year-old singer explained that the stress she suffered during the pregnancy, coupled with other health issues, made her go through some tough times.
However, after the delivery, things got scary for Lyrica, as she said she ran a high fever and couldn't stop shaking for almost seven hours.
"Then, I couldn't stop itching," Lyrica added. She said nurses had to bring toothbrushes so she could scratch her skin without piercing it, she continued:
"It was the scariest thing because I was itching and shaking, and I literally thought that I was dying. I was so scared."
A1, she said, was also scared. Although he's a reliable individual, Lyrica said he had to step out of the room at some point because seeing her go through that became too much.
MEET LYRICA ANDERSON'S BABY BOY
Ocean Zion Bentley is now a year old, and he's A1 and Lyrica's twin. Like many other celebrity babies, Ocean has his own Instagram account, which is run by Lyrica and A1.
The adorable boy was first introduced to fans one month after his birth, and back then, the proud parents said Ocean fit right in with the family, and he enjoyed watching TV and listening to music.
These days, Ocean splits his time between Lyrica and A1's house, since the couple is currently living separately after their split late last year when A1 admitted to cheating on Lyrica.
LYRICA AND A1'S RELATIONSHIP STATUS
At the end of season 6 of "Love & Hip Hop: Hollywood," Lyrica asked A1 for a divorce and moved out of their home with Ocean. Then, at the reunion, both burst into tears when asked about the future of their marriage.
Although Lyrica said back then that she was hopeful about fixing things with A1, he stated that he wanted to "get right with God first" and said he was sorry for hurting his wife.
However, it seems like things haven't gotten any better for the estranged couple, as Lyrica recently admitted that they're still living apart and only have a co-parenting relationship for Ocean's well-being.
"It's a weird situation because we have a kid, so it's always like, you know, 'Should you figure things out for the baby?" she told Hollywood Life.
Lyrica recently released a song, "Marriott," which she revealed was inspired by her situation with A1, and that time she had to live in a hotel room with Ocean while looking for an apartment after moving out from their home.
The couple hasn't filed for divorce yet, but Lyrica said everything was up in the air now, including the possibility of them returning for season 7 of "L&HH:H."