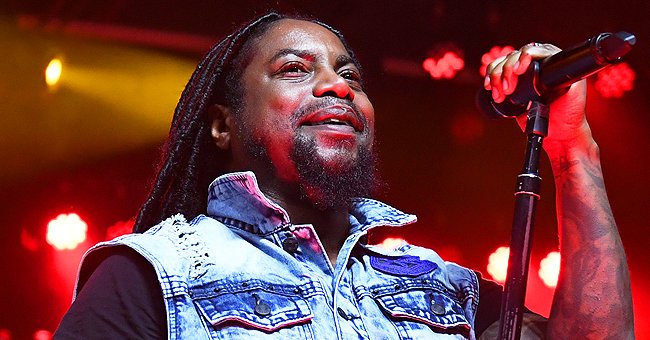 Getty Images
Meet Sevendust Lead Singer Lajon Witherspoon's Wife Ashley and Kids Who Look Like Him

After more than 20 years being Sevendust frontman, the band's lead singer has balanced his life as a rock star and as a caring father and husband. He is in love with both his passions, family, and music.
Sevendust lead singer, Lajon Witherspoon, has a lovely family out of the stage. His Instagram shows his family adventures as much as his life as a rock star. Amid quarantine, he has been enjoying, even more, the time he spends with his loved ones.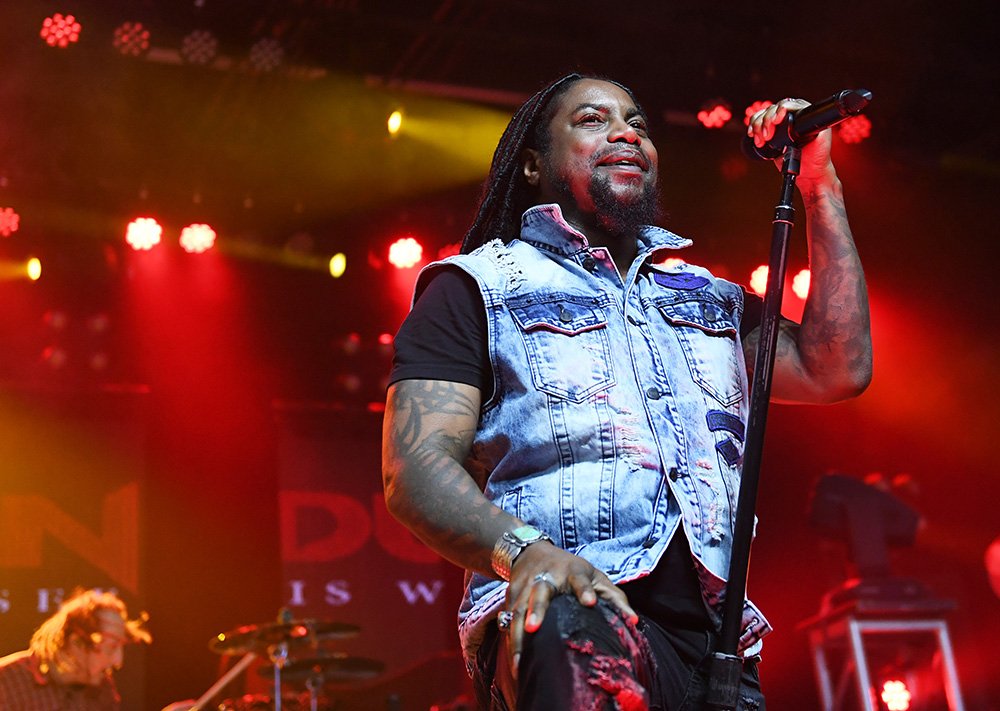 Singer Lajon Witherspoon of Sevendust performs during a stop of the Victorious War Tour at the Marquee Theatre on September 2, 2019 in Tempe, Arizona. I Image: Getty Images.
Lajon is married to Ashley Witherspoon and has two daughters, Maya Diane and Jada Legend, and a son, Kingston. He has recently posted several photos of them while staying at home and celebrating important dates as Jada's middle school graduation and Ashley's birthday.
In mother's day, he also posted an adorable photo of his wife and kids celebrating such an important day for them, mentioning how all mothers are "the real rock stars". He captioned the image with such moving words:
"Happy Mother's Day @ashleywitherspoon thanks for being the best mommy to these Rascals..."
ROCK STAR
Even though Lajon has forged his music career projecting an image as a rebellious rock guy, he actually started off in a choir in Atlanta. His father was an R&B musician, and it was in a church where Witherspoon discovered his love for music.
He experimented with different styles until he fell in with rock music. He formed Sevendust almost 25 years ago, and as rare as it can be in the business, the band's original members still remain playing and working together.
Lajon was named one of the Top 100 Metal Vocalists of All Time by Hit Parader magazine in 2008, and though the band might not be a top attraction today, Lajon keeps working with them on new shows and new songs.
He now lives in Kansas City where he balances his work with his personal life. Ever since he became a father, he has emphasized the importance of that into his career.
"I love being a daddy. It's hard being away from home and missing out on seeing things you probably should be seeing. We make up for it when we get home".
THE BAND
Sevendust is known for having a melodic approach to metal, with elements of classic metal, thrash, southern rock, soul, and Witherspoon's voice which is considered "flexible and exciting". Their shows are also full of energy.
Sevendust kicked off their career with three gold albums, their debut self-titled album released in 1997, "Home" in 1999 and "Animosity" in 2001. Throughout the years, they sold out many shows and gave astonishing performances on Rock On The Range, Woodstock, and OZZfest.
In 2016, the band received a Grammy nomination for a song named "Thank You". For Witherspoon, music is what keeps him and his bandmates going.
Please fill in your e-mail so we can share with you our top stories!