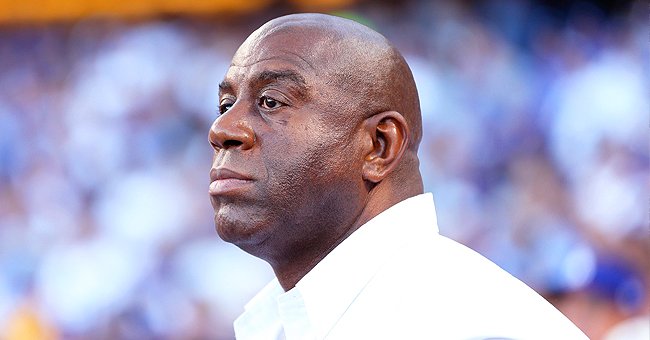 Getty images
Magic Johnson Still Talks to His Sons about How to Interact with the Police
Earvin "Magic" Johnson has joined the multitude of people sharing their opinions on racism in the United States in the wake of recent protests.
The murder of Minnesota resident George Floyd has been one of the most significant moments in the United States this year. After footage showed the former security guard suffering unfair treatment from police officers, protests sparked across the country. Speaking on the protests, former basketball star Earvin "Magic" Johnson shared his takeaways.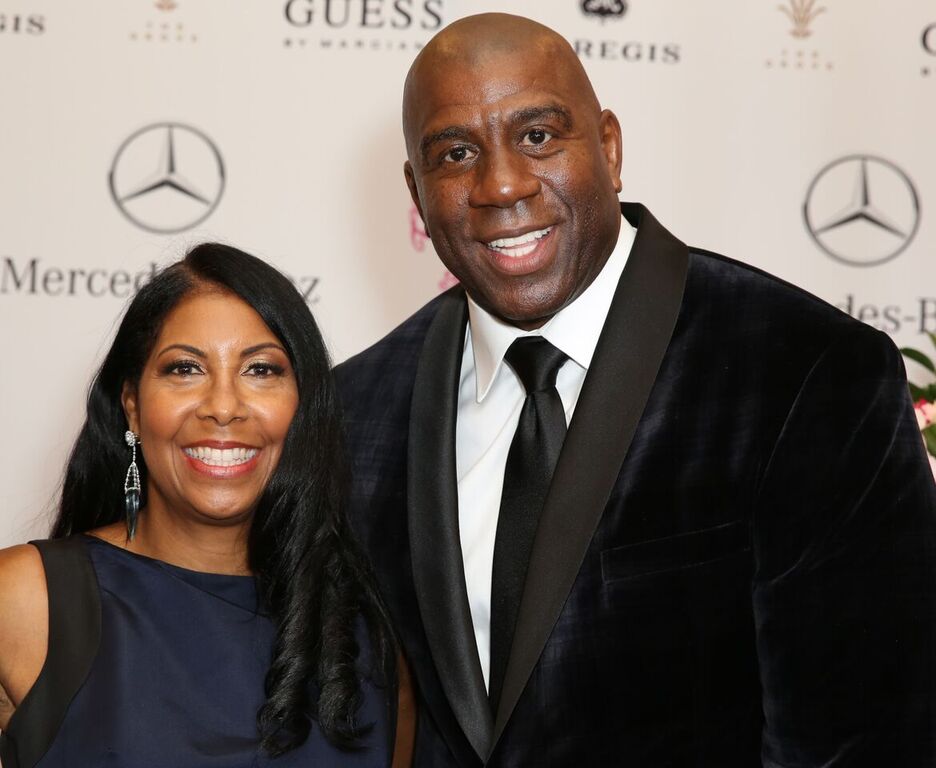 Cookie Johnson and Magic Johnson attend the 2015 American Theatre Wing's Gala on September 28, 2015. | Photo: Getty Images
In a recent interview, the basketball legend explained that the protests are showing the realities that African-Americans face daily. He pointed out that racism and police brutality have continued, despite many calls for them to end.
As for his personal experiences, Magic explained that he prepares his kids for police confrontations. He pointed out that his grandparents spoke to his parents, and they, in turn, educated him. Explaining his reasons, he said:
"I had that conversation because it's important that I have that conversation with both E.J. and Andre."
Magic has three children; Andre, EJ, and Elisa. All three are grown now, and they've gone on to lead different lives. Despite that, however, the Johnson family has stayed together. Magic and his wife, Cookie, regularly see their kids.
If that can happen to George Floyd, it can happen to E.J. and Andre.
The past few days have brought the issues of racism and police brutality to the forefront. Various states are now experiencing protests, with millions of people demanding justice for George.
Magic explained that he's still scared that what happened to the Minnesota resident could happen to any of his children. In the interview, he added:
"He did everything he was supposed to do. And this police officer put all his body weight on his neck for eight minutes. If that can happen to George Floyd, it can happen to E.J. and Andre."
The 60-year-old added that several people have suffered such treatment, and whose stories won't be told. Of course, there is also an extensive list of available evidence.
With all of these, he added that the reasons for the protests are understandable. He explained that people are taking to the streets because they can't take it anymore. The protests have seen massive turnouts. People from different races have come together to demand change.
Magic commended this in his interview. He also appreciated the members of the younger generation who have taken time to protest.
The father-of-three reiterated his belief that the younger ones want to have their voices heard.
Please fill in your e-mail so we can share with you our top stories!