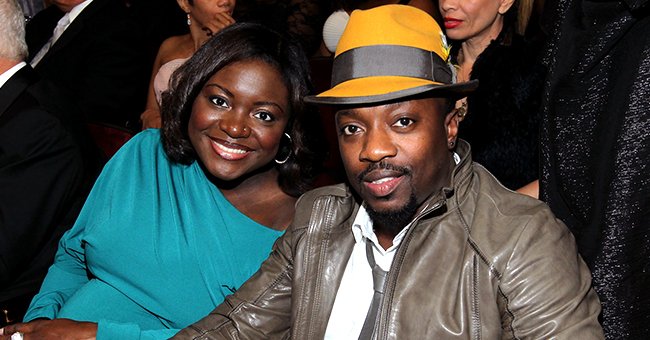 Getty Images
Anthony Hamilton and Ex-wife Tarsha McMillan Celebrate Their Son Princeton's 8th Birthday

Singer and songwriter Anthony Hamilton and his former wife and background singer, Tarsha McMillan, celebrate their youngest son, Princeton's eighth birthday in style.
Anthony Hamilton took to Instagram on June 4 to celebrate their youngest bundle of Joy, Princeton's birthday, while staying at home amid quarantine. The singer shared a photo and captioned:
"Lord I Thank You For Blessing my Son to see his 8th Year. Happy Birthday P?"
The photo featured Anthony's lawn decorated with grand football-themed letters, which said "Touchdown for #8" and "Happy Birthday Princeton."
The birthday boy and his siblings soon joined the elaborate standing letters, all flashing vibrant smiles towards the camera in a second post.
Anthony also took to his Instagram story to share photos and videos of his newly turned eight-year-old, having fun on his hoverboard.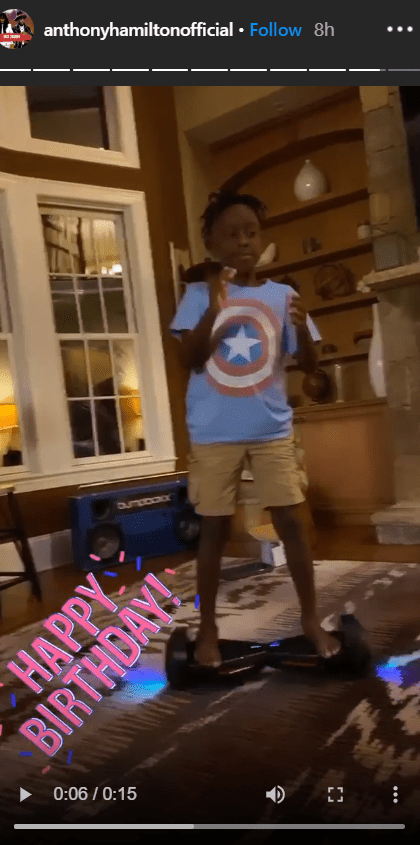 Anthony Hamilton's son, Princeton pictured on a hoverboard on his birthday. | Photo: Instagram/@Anthony Hamilton
His ex-wife, Tarsha McMillan, also graced her Instagram page with a sweet family selfie with three of her sons, including Princeton.
The artist also shared a video of the birthday boy watching two of his brothers engaging a riveting board game while he rolled around some more on his hoverboard.
Anthony admitted that he returned to the quaint town to raise his family.
When Anthony's son, Princeton, was born in 2012, the star was excited and happy about his son's birth.
Three years after Princeton was born, Anthony and Tarsha announced that they were getting a divorce after ten years of marriage. The split was reportedly amicable, and they shared no ill will for each other.
They had spent ten wonderful years being a role model pair for other young marriages, but they also confirmed that they were working towards co-parenting their kids while remaining friends.
Being a father is one of the Grammy award-winner's greatest joys. He once opened up about his journey of becoming the best father he could be and admitted that they had forced him to learn a lot of patience.
The 49-year-old was born and raised in Charlotte, North Carolina. Several decades later, he and his family had settled there and called Charlotte home. Anthony admitted that he returned to the quaint town to raise his family because it was "family-oriented."
The Charlotte-born star had been a simple barber who enjoyed singing long before his fame began when his debut album went platinum. Today, he has several selling songs to his name, a Grammy award, and a happy family.
Please fill in your e-mail so we can share with you our top stories!