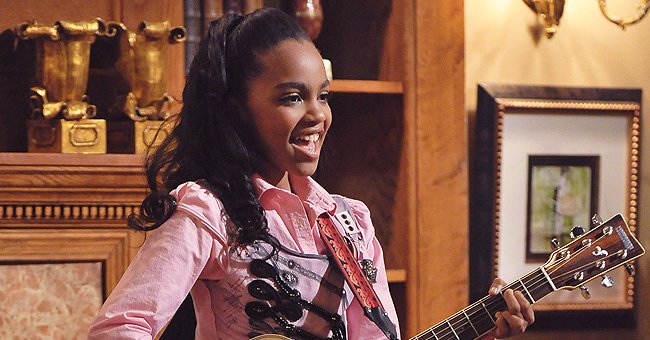 Getty Images
China McClain of 'House of Payne' Explains What Black People Have to Deal with in a Video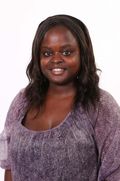 China McClain from 'House of Payne' spoke about her black experience amid the nationwide protest against racial injustice. Fans praised her for her message.
Long before China McClain commanded the screen as Jennifer Pierce on CW's "Black Lightning," or her break our role on Tyler Perry's "House of Payne, "she was a Disney star on "A.N.T Farm."
During an interview in 2011 with The New York Post, China and her father, Michael McClain, expressed their hopes to avoid her falling into the trap of a misguided child star as she went further with her acting career.
Michael revealed that he and his wife, Shontell McClain, were raising their China, along with her famous sisters Sierra and Lauryn not to give in to the pressures of growing up in Hollywood, he explained:
"The minute her mother and I or her older sisters sense the slightest whiff of diva behavior, we will jump all over it."
China revealed that her role model was another Disney star, who had successfully managed their career without making any negative headlines and had been considered a role model by many people.
"Selena is my role model. I'm never going to disrespect myself — never," she assured the reporter. Since that interview, China is now 21 years old, and she has managed to keep her wholesome image and avoid any tabloid drama.
In joining shows like "Black Lighting," she helped introduce the unique genre of a black female superhero. Her work with Tyler Perry also earned her a star at his historic "Tyler Perry Studios."
Recently, she used her platform to engage in the discussions around the black experience, triggered by the nationwide protests against racial injustice and police recent actions.
She said the need to educate other people urged her to share her story about working with content creators, she explained:
"Arguments have escalated with white people telling me what would be most authentic coming out of my black character mouth."
China shared advice to other people of color wanting to enter the film industry and urged them to be responsible with their content, and she said, "build a foundation of integrity with your projects, we need that."
"I couldn't agree with you more! Thank you for speaking out for us," commented one person. Another person added, "this is what using your platform means." One fan shared their appreciation for her message.

A fan commented on a video of China McClain discussing her black experience in the film industry | Source: Instagram.com/chinamcclain
China explained the motivation behind her video and said that she was aware that many people were seeking knowledge about the black experience.
She argued that it was important for her to contribute her story in helping people understand some of the issues people in the black community deal with.
Please fill in your e-mail so we can share with you our top stories!