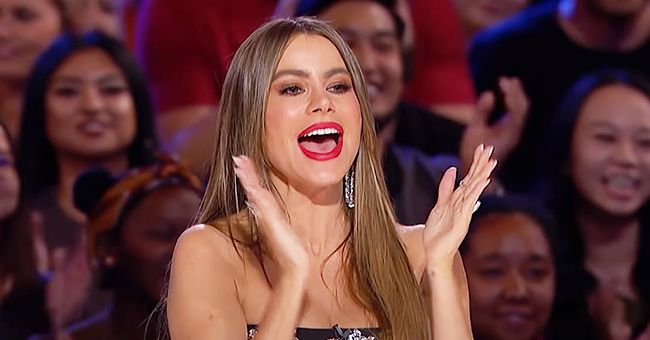 youtube.com/America's Got Talent
America's Got Talent Judges Stunned by 10-Year-Old Girl's Magnificent Singing

America's Got Talent Judges Sofia Vergara, Simon Cowell, Heidi Klum, and Howie Mandel were stunned by 10-year-old singer Roberta Battaglia's stunning rendition of a popular film song.
Battaglia recently took the stage of the hit talent competition, "America's Got Talent," during the second auditions episode of Season 15. The aspiring singer from Brampton, Ontario, performed a version of the Lady Gaga and Bradley Cooper hit song "Shallow" from the movie "A Star is Born."
At first, Battaglia seemed apprehensive as she stood alone on the stage. However, once she started to sing, the judges were stunned at her transformation.
CONFIDENT YOUNG WOMAN
She appeared to change from a frightened kid into a confident young lady. Cowell even advised Vergara to close her eyes to listen to better hear Battaglia.
Both the judges and crowd gave Battaglia a standing ovation after the young woman's performance. The judges all appeared in agreement that Battaglia's performance was impressive.
Battaglia told Vergara, Cowell, Klum, and Mandel that she had encountered being bullied while in school. To which Cowell responded that she better ignore those people.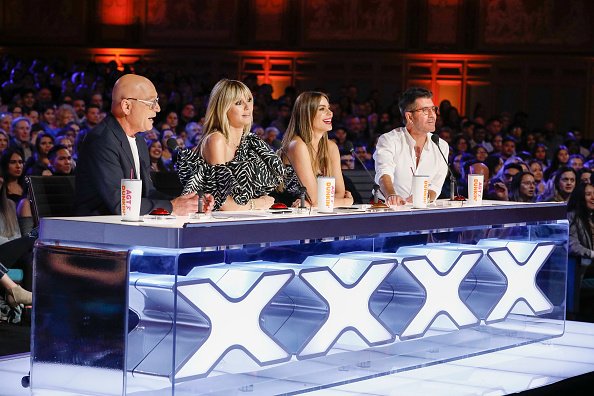 Howie Mandel, Heidi Klum, Sofia Vergara, and Simon Cowell during the "America's Got Talent" Season 15. | Photo: Getty Images
THE GOLDEN BUZZER
Meanwhile, Vergara stood up and stated, "Let's see who is going to bully you after this!" She then used her Golden Buzzer to send Battaglia to the live shows.
As reported by Inquistr, Battaglia joined homeless singers Voice of Our City Choir, Terry Crew's Golden Buzzer pick from the first episode of the season. Battaglia and the Voice of Our City Choir will perform during the live shows of "AGT."
Battaglia said that the response is phenomenal and that she cherishes it.
AMAZING REACTION
In an interview with CTV News, Battaglia said that the response is phenomenal and that she cherishes it. Before the performance started, Battaglia, a Grade 5 student, needed a moment to compose herself.
She even took a sip of water from the show's host Terry Crews. Battaglia's mother, Gabriella, said that she was very nervous about her daughter.
When she was three years of age, Battaglia began singing. She performed at weddings and festivals alongside her musician father.
Like Battaglia, Australian comedian JJ Pantano also stole the show during "America's Got Talent: The Champions" semifinal earlier this year.
The seven-year-old comedian roasted Cowell about the judge's past comments on how he wants his body to be treated after death.
In an interview, Pantano revealed that he genuinely liked using the judges as inspiration for his jokes. Sadly, he was shockingly asked to leave for good.
Please fill in your e-mail so we can share with you our top stories!