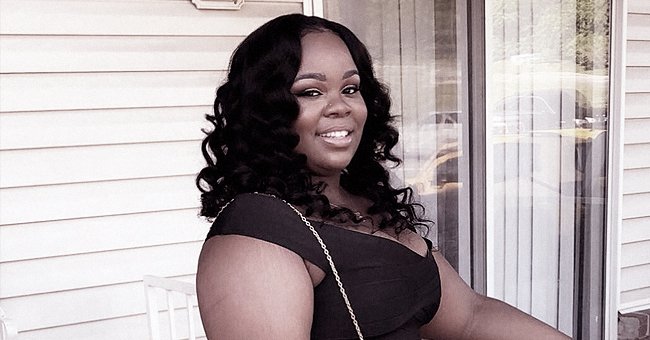 Twitter/jackieaina
Late Breonna Taylor's Mom Pays Tribute to Daughter on What Would Have Been Her 27th Birthday

The United States is currently dealing with a wave of protests over racism following a string of killings. The mother of Breonna Taylor, a recent victim, has come out to remember her daughter.
Last week, Taylor's mother, Tamika Palmer, made an appearance in a TV interview. On what would have been Taylor's 27th birthday, her mother celebrated her and her tragically-cut life.
In the interview, Palmer described her daughter as a person who was always full of life. She explained that she had a lovely personality and would always light up a room.
Taylor was an aspiring nurse. However, she was killed by police officers in March. According to reports, they had barged into her house, searching for a man who lived in her building. The police officers eventually shot her for no reason.
The action has sparked outrage about systemic racism, both in the police and in the United States. Speaking on her daughter, Palmer said in part:
"... people need to know that Breonna Taylor mattered and that Breonna Taylor was great."
Breonna is just one name in the string of many African-Americans who have been unjustly killed by police officers. The fact that she died this year has made her case a major one amongst the protesters.
Kimberly Crenshaw, the woman who founded the "Say Her Name" movement in honor of Taylor, is also advocating for people not to forget her.
The Louisville office of the FBI has opened an investigation into Taylor's death.
Crenshaw reportedly pointed out that
many people tend to forget that black women
also suffer from these issues. She added that all black lives have to matter, no matter the gender.
Crenshaw added that many people forget about black women's plight because no one knows their story. Eradicating this is part of what the "Say Her Name" movement is about.
So far, the movement has encouraged people to keep Taylor in mind as they protest. This way, they hope to bring awareness to her death as well.
According to reports, the Louisville office of the FBI has opened an investigation into Taylor's death. However, not much has come out of it.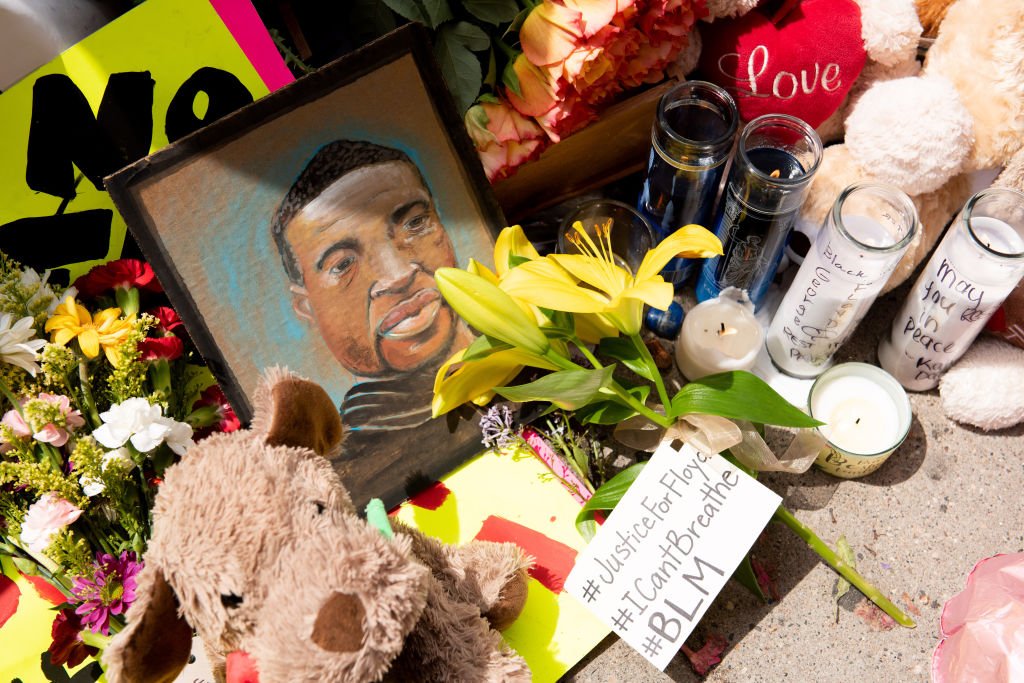 The memorial for George Floyd as seen on May 27, 2020 during the second day of protests over his death in Minneapolis. | Photo: Getty Images
At the same time, the police officers who allegedly killed the Minnesota resident, George Floyd, have been arrested. Many are now using their platforms to call for justice on Taylor's case too.
Please fill in your e-mail so we can share with you our top stories!