Niecy Nash of 'Claws' Poses in Elegant Black Dress with Ava Duvernay and Omar J Dorsey in a Photo
Niecy Nash shared a post that showed her posing in a chic black dress alongside cast members of the award-winning movie, "Selma."
A few hours ago, Nash posted an image in the wake of the ongoing protests, which began after the death of George Floyd. Floyd was an African American man who died a few minutes after he was arrested by a cop named Derek Chauvin.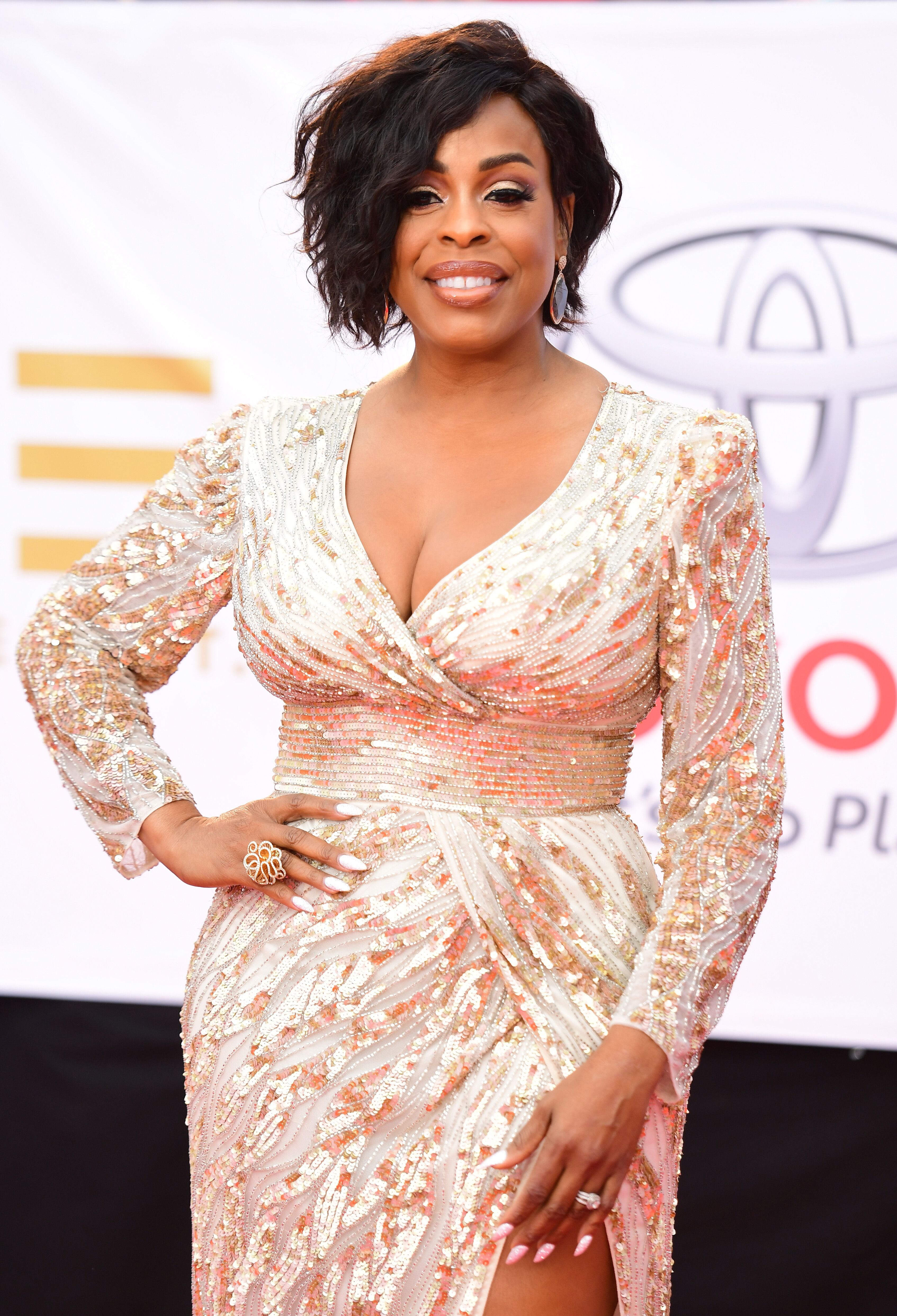 Nash's post featured a few of the "Selma" crew smiling at the camera, with Ava Duvernay standing with an award in hand. Nash urged her fans to watch the film, which magnifies the inequality and racism faced by the African American race. According to her:
"S E L M A @selmamovie is now FREE on all platforms!! Learn about the history that is part of this present moment."
The black community has, for long, complained about the inhumane treatment of law enforcement officials. Nash, who starred in "Mrs. America" explained that her son was treated poorly by a white cop after he violated the traffic rules.
She claimed that the policeman was somewhat interested in the luxurious automobile that her son, who wore a "T mobile" shirt, was riding. Nash told Vanity that she once told her son to always act in accordance to the rules of Police officers.
Niecy Nash star confesses that she's been working continuously for two years.
However, about Floyd, who complied but still faced an untimely death, Nash said: "At this stage of the game, being prepared buys you nothing...And now even the kids see that complying will not get you home to your family...So what do we tell them now? I have no idea."
She sadly expressed that apart from complying, one important thing she'd urge her son to do is to record the incident so that in case there's a tragedy, it would have an explanation.
Nash has revealed that the quarantine period for her means spending time with her family. Unlike other celebrities who have diverted into new businesses or started new work routines, the actress is concentrating on self-isolation and pampering herself.
Niecy Nash confessed that she's been working continuously for two years, and the lockdown affords her an excellent opportunity for a much needed holiday.
Nash hasn't been the only one to speak up about the unjust treatment of the black folks. Actor David Oyelowo and actress Ava Duvernay complained about the Oscar nominations of the film, "Selma."
Oyelowo explained that an Academy member decided not to vote the film because some of its cast members rocked an "I Can't Breathe" inscribed shirt. These seem to be the words of an African American, Eric Garner, who died after suffering police brutality in the hands of a white cop.
Duvernay, who seconded Oyelowo's claims, debuted a mini-series titled "When They See Us." It centers on the false accusations of rape levied on five African American boys. For the actress and producer, she intends to educate both the black and white race as she hopes for a change.