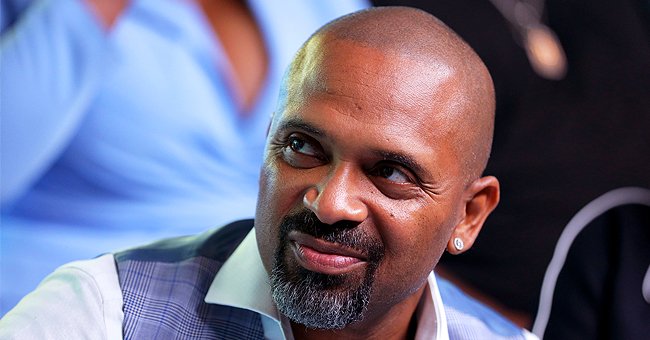 Getty Images
Mike Epps Tries Eating as Someone Puts Baby's Foot near His Plate in a Funny Video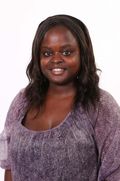 Comedian, Mike Epps, shared a hilarious video of himself attempting to enjoy his meal while dealing with his newborn daughter's foot getting in the way.
Mike Epps is the proud father of five beautiful girls. He recently welcomed his youngest daughter with his wife, Kyra Epps, in March 2020.
Joining the club of celebrities, who have named their children after a city, the couple named her Indiana in honor of Mike's favorite place. It also his hometown.
Mike and Kyra were married at a star-studded wedding in June 2019. As he celebrated his wife's first Mother's Day a month ago, Mike gushed:
"Happy 1st Mother's Day thank you for giving us this precious little girl of ours great mom great wife great life thank you love you."
Mike hasn't revealed if he has been put diaper duty yet. However, he shared on social media a few adorable picture cuddling with his new-born.
Recently, Indiana made a hilarious interruption as he tried to enjoy his meal when her foot appeared on his plate. In his caption, he joked, "her lil stinky feet self."
Kyra and Mike put a literal twist on complimenting someone who made a fantastic meal. As Indiana's foot neared the plate, Mike was eating a baked potato out of; he teased "[expletive] she put her foot in this."
The adorable video has gotten over one million views. One fan said, "put your foot in it baby girl!" Another person added, "I really laughed for like the first time with all this going on." Comedian Lunell loved seeing Indiana's adorable foot making a cameo in the video.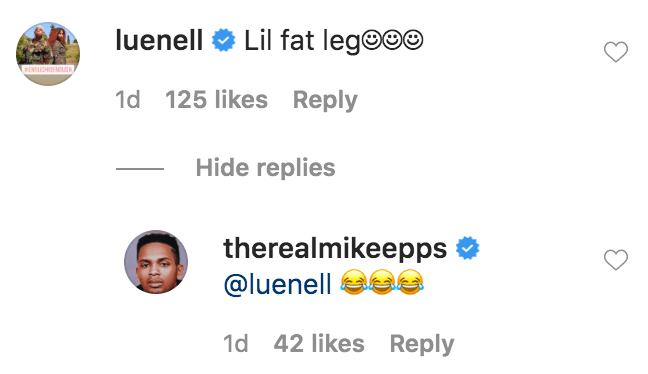 Comedian Lunell commented on a video of Mike Epps trying to eat with his daughter foot next to his plate | Source: Instagram.com/therealmikeepps
Mike has gotten used to a home filled with women; not only does he have five daughters, but he also has a six-year-old granddaughter named
Skylar
.
Skylar started following in her grandfather's comedic footsteps at an early age. At only four-years-old, she joined him on stage and stole the show at the Atlanta Comedy Theater with an adorable "Knock Knock" joke.
Is it reported, the comedian considers himself to be overprotective of his girls, especially when it comes dating.
Mike recalled what it was like for himself dating at a young age and said he intends on keeping a close eye on the boys his daughters bring home.
Please fill in your e-mail so we can share with you our top stories!