Marlon Wayans, Nick Cannon, Devon Franklin and Other Stars Join Protests in the US
As the nationwide protests against racial discrimination continue to spread, more celebrities have joined the protest and have taken part in using their platforms to raise awareness.
Following the death of African-American Minneapolis resident, George Floyd, due to police brutality, several citizens of America have taken to the streets in their cities to protest for justice for Floyd and against racial discrimination in the society.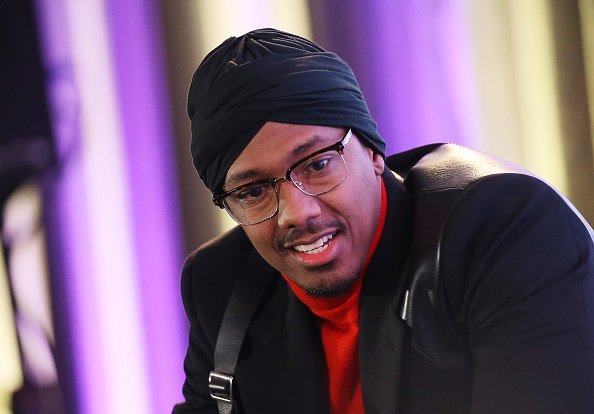 Among these protesters are several famous figures, including musicians, actors, actresses, and many more. Actor and show host Nick Cannon has been one of the many vocal celebrity figures marching against injustice against black people. On June 7, he took to Instagram to share an inspiring post. He wrote:
"Just another typical Sunday."
In the picture Cannon posted, he stood on a podium amidst a sea of like-minded protestors with a microphone to his mouth. The shot captured the stern and passionate look on his face as he spoke and shared his views on the rising civil rights matters.
Beside him stood Hawk Newsome, a civil rights activist at the forefront of the New Civil Rights Movement and the chairman of the Black Lives Matter chapter of New York. 
Newsome held up his clenched fist to show solidarity and support. Cannon's followers and fans took to the comments section to praise him for being vocal in the fight against injustice.
Cannon says that many black parents have had the "stay alive" talk with their kids.
Cannon's zeal and energetic approach to changing society and making himself heard and understood has become a driving force for many of his fans and other protesters out there. 
He has spoken publicly in many active protest areas and even traveled to Minneapolis from New York to lend his voice to the cause.
In one of the many interviews that the actor has been featured, he admitted that he, like many black parents, had gotten to the point of raising his kids to orient them on the issue of police brutality and racial injustice.
He called the particular discussion the "stay alive" talk, which was something a majority of black parents had to have with their kids to teach them how to behave in the presence of a police officer, despite wanting to shield their children from the unpleasant reality that they knew.
On the long list of celebrities that have joined the March to Civil liberation is multi-award-winning singer Ariana Grande, Marlon Wayans (who took to Instagram to share some insight into his experiences with injustice,) singer Halsey, Madonna, Pink, and Jamie Foxx.
Singer-songwriter Ashanti took to Instagram as well to share photos of the protest in New York. Producer and best-selling author DeVon Franklin has also been at the front lines of activism, often sharing his social media journey. 
Actor John Boyega has also taken to the streets of his city to join in on the movement. Television star Rachel Lindsay and her husband, Bryan Abasolo, also joined the protests. 
Houston Rockets basketball star, Russell Westbrook, urged people to keep fighting and protesting, while also sharing his views on social media.
The protests began in the wake of George Floyd's death after a former police officer named Derek Chauvin pressed a knee to his neck for eight minutes until Floyd, tragically, lost his life.