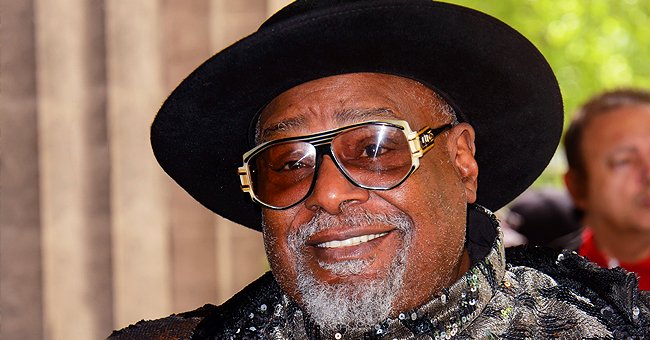 Getty Images
Godfather of Funk George Clinton and Wife Carlon Celebrate Their 30th Wedding Anniversary

George Clinton often dubbed the "Godfather of Funk" took to Instagram to share pictures of himself and his wife Carlon Thompson as they celebrated their wedding anniversary.
The Godfather of Funk, George Clinton, took to Instagram to share adorable pictures of his wife, Carlon Thompson, in celebration of their wedding anniversary.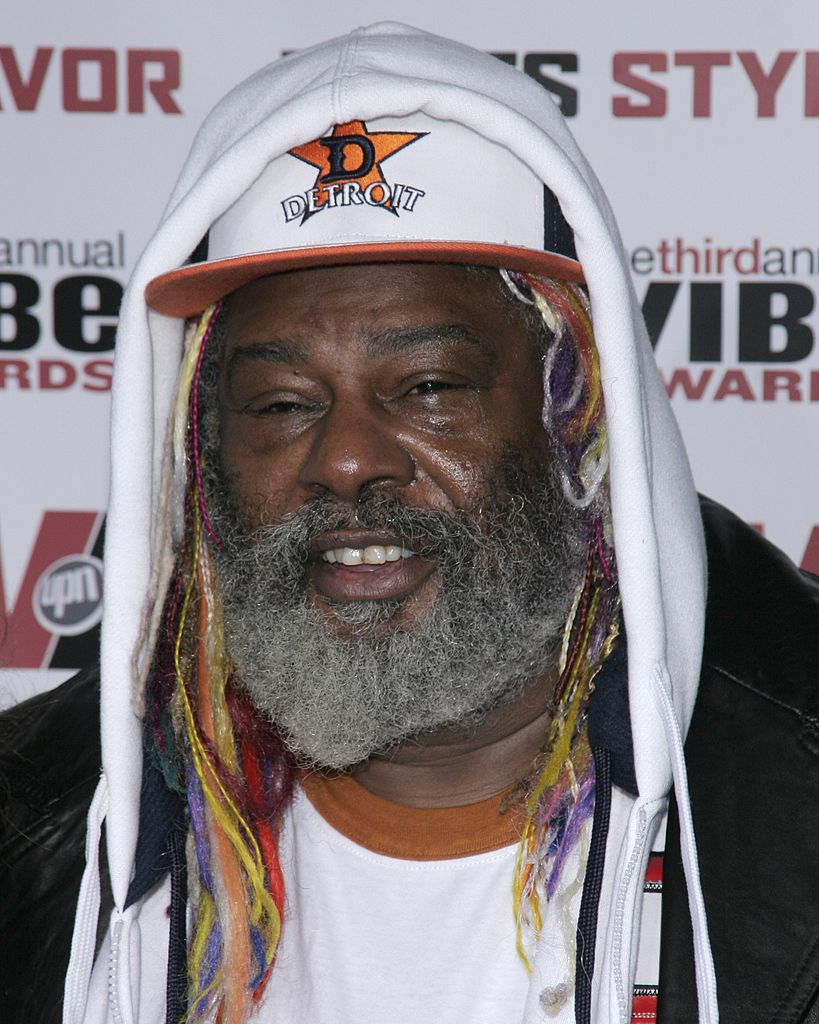 George Clinton at the 3rd Annual Vibe Awards at Sony Studios | Photo: Getty Images
The series of images showed George and Carlon hanging out and having a good time together. The first image was of Carlon leaning on George's back as he made a goofy face.
The couple had on patched cowboy hats, and while George had a purple sweater wrapped on his shoulders, Carlon, who took the selfie shot, had on a black and white patterned turtleneck. In the caption of the post, George wrote:
"It is our anniversary today! #GeorgeClinton #Carlon #loveislove."
The second image showed the beautiful Carlon rocking her low cut hairstyle with long double hoop earrings and a pair of sunglasses. George, on the other hand, had on an artistically patterned shirt with his patched cowboy hat.
The third image featured Carlon and George sitting on a green sofa with racks of clothes lining the back. While Carlon settled for high knee red leather cowgirl boots, George wore white sneakers; the two had on black sweaters with different patterns and hats to complete their look.
George revealed that he gave up that lifestyle with the help of his wife, Carlon.
The last image was a black and white picture of George smoking and Carlon, giving him the side-eye as she took their picture.
Fans took to the comments section to wish them a happy wedding anniversary while praying that the couple get to spend many more years together. Some also jokingly asked if he had taken Carlon to his legendary spaceship.
Carlon is George's second wife and has also been managing his career for the last ten years thereabout. He was initially married to Stephanie Lynn Goshorn.
George and Stephanie filed for divorce in 2013 as their marriage was irretrievably broken. The pair had no children together, although George had a son who died, in 2010, from liver disease.
Known for his colorful style of dressing and hairstyles, George established himself as one of the founding fathers of Funk with his band called the "Parliament-Funkadelic."
The group and George enjoyed massive success throughout the years they were together, but things took a turn when the funk style of music started fading out, and new forms and genres of music were birthed.
Known for his fast life of using drugs and smoking, George revealed that he gave up that lifestyle due to old age and the help of his wife, Carlon.
Please fill in your e-mail so we can share with you our top stories!