Jamie Foxx Says Joining Protests with His Daughters Was Bittersweet and Heartbreaking
Jamie Foxx has joined several other celebrities calling for justice for George Floyd. On Monday, June 8, the iconic actor shared a series of pictures as his daughter joined him in a protest.
On May 29, the "Django Unchained" star attended a social justice rally at the Minneapolis City hall, where he spoke about the vicious cycle of police brutality against the Black community.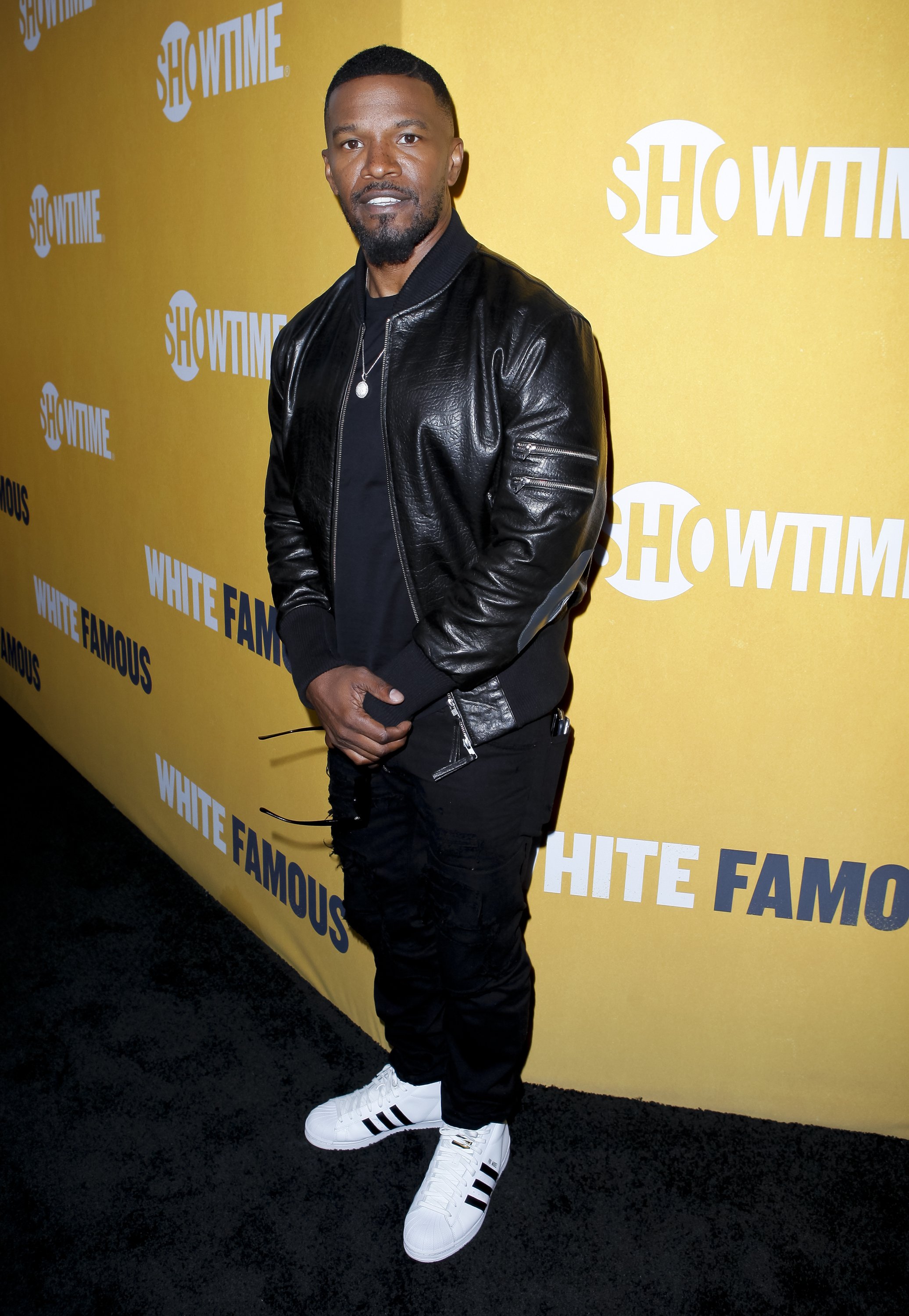 In the days that have followed, Foxx has continued to lend his voice and support to ongoing nationwide protests and calls for police reforms in the United States. 
Jamie Foxx was present at a recent protest and was accompanied by his second daughter, Annalise Bishop, 11. The star later took to Instagram to share a series of images from the protest, where some unidentified adults and children joined the father and daughter. Foxx captioned the post:
"Passing it along. Having my kids with me at the protest was bittersweet..."
In the picture, Jamie Foxx's daughter Annalise was dressed in all-black while the proud father wore a T-shirt that had the image of slain teenager Trayvon Martin printed on it. The father and daughter wore face masks due to the COVID-19 outbreak. 
Jamie Foxx is the proud father of two daughters, Corinne Foxx, 25 and Annalise Bishop, 11. The "Ray" star has been notoriously private about the identity of his daughters. 
Earlier in the year, the award-winning actor was accompanied by his daughters as he attended the SAG awards.
In 2017, Kristin Grannis, 42, was unveiled as the mother of his second daughter. Foxx split with Grannis shortly after their daughter was born, but the two have maintained a beautiful co-parenting relationship.
In 2016 Connie Kline was also revealed as the mother of Foxx's eldest daughter, Corinne. Jamie Foxx shares a special bond with his youngest daughter, and despite his split from Grannis, the duo are mostly inseparable.
Last year, the proud father took to his Instagram page to celebrate his daughter's 11th birthday with a series of pictures. He wrote in the caption: "Happy birthday!!! I love u to the moon!!! 11 years have flown by. And it's been beautiful..."
The iconic actor has enjoyed a successful career spanning several decades and is highly rated in the movie industry. Despite his busy schedule, the father of two still makes out time for his daughters. 
Earlier in the year, the award-winning actor was accompanied by his daughters as he attended the SAG awards, where he was nominated for Outstanding Performance by a Male Actor in a Supporting Role.
Since his reported split from actress Katie Holmes in 2019, Foxx is focusing on his career and also making out more bonding time with his daughters.
The veteran actor is undoubtedly one of the finest actors in his generation, but, even more importantly, his outstanding approach to fatherhood sets him apart.