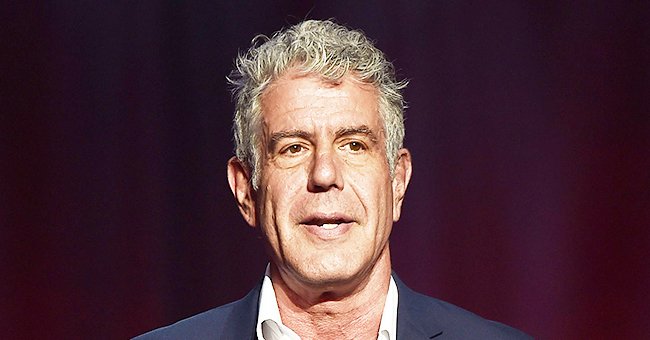 Getty Images
Anthony Bourdain's Fans Remember the Late Chef on His 2nd Death Anniversary
Celebrity Chef Anthony Bourdain lived an exemplary life that impacted so many people across the world. Two years after his shocking death, he is still fondly remembered, and fans of the beloved chef took to social media to pay tribute to the late TV personality.
On June 8, 2018, the world woke up to the disheartening news that the beloved celebrity chef, Anthony Bourdain, had died of an apparent suicide in his hotel room in France.
At the time, the 61-year-old culinary expert was filming an episode of his popular CNN series "Parts Unknown" near Strasbourg in France.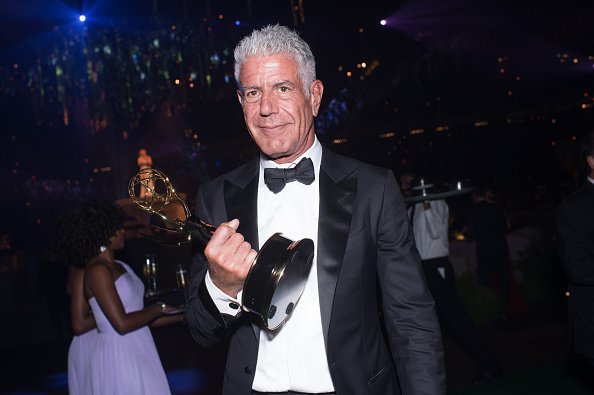 Anthony Bourdain at Microsoft Theater on September 10, 2016. | Photo: Getty Images
Over the years, Bourdain had grown such a strong fan base due to his fantastic storytelling ability and, more importantly, his openness and accommodating attributes that broke cultural barriers.
With the US entrenched in a nationwide crisis due to the death of an African American man George Floyd due to police brutality, many of Bourdain's fans have taken to social media to reflect on his positive influence and ability to bring people together. One particular commenter wrote:
"It has been two years. What would you say about our state of affairs now? Your ability to shed light on common ground is deeply missed. You are deeply missed. RIP #AnthonyBourdain"
Several others reflected on his life and his show, which saw him travel the world and explore so many cultures while familiarizing his viewers with the diversity that fascinatingly exists across the continent.
As fans of the famed chef commemorated the anniversary of his death, an old clip of Bourdain visiting a Waffle House during a season six episode of "Parts Unknown," made its way online and quickly went viral.
His adventures saw him travel far and wide, and visit some dangerous places like Libya, Lebanon, and Gaza.
In the clip, which was shared by a Twitter user Erick Fernandez, Bourdain speaks glowingly of the Georgia based food chain describing it as "Marvelous."
After eating some waffles, eggs, steak, and some more delicacies from the menu, the author was full of some more praise for the Waffle House. While commenting on the clip, one fan wrote:
"The thing I loved about this episode was how puzzling and amazed he was about Waffle House. He truly was a man of the world."
In 2018, Bourdain's friend and fellow chef Eric Ripert, who was filming an episode of "Parts Unknown" with the late celebrity chef at the time of his death, revealed that Bourdain intended to shoot many more episodes of the popular series.
Ripert also reflected on his longtime friendship with Bourdain and explained the significant impact the late TV personality had on the lives of many people across the globe.
Throughout his career, Bourdain hosted several cook shows and even won two Emmy awards for his show on Travel channel, "Anthony Bourdain: No Reservations." His adventures saw him travel far and wide, and visit some dangerous places like Libya, Lebanon, and Gaza.
Anthony Bourdain may be gone, but he left his footprints in the sands of time. He is survived by his daughter, Ariane, 13, whom he shares with his ex-wife Ottavia Busia.
Please fill in your e-mail so we can share with you our top stories!