Kenya Moore's Fans Say Baby Brooklyn Is Growing up so Fast as She Smiles Happily in a New Photo
There were many conflicts involved in the "Real Housewives of Atlanta" couple's relationship. However, they have managed to co-parent their adorable little daughter who looks even happier in every new photo.
Some babies are just so cute that their smiles are able to make happy everyone who sees them. That exact thing happens with RHOA's Kenya Moore and Marc Daly's little baby daughter, Brooklyn, who is growing so fast as we can see on social media.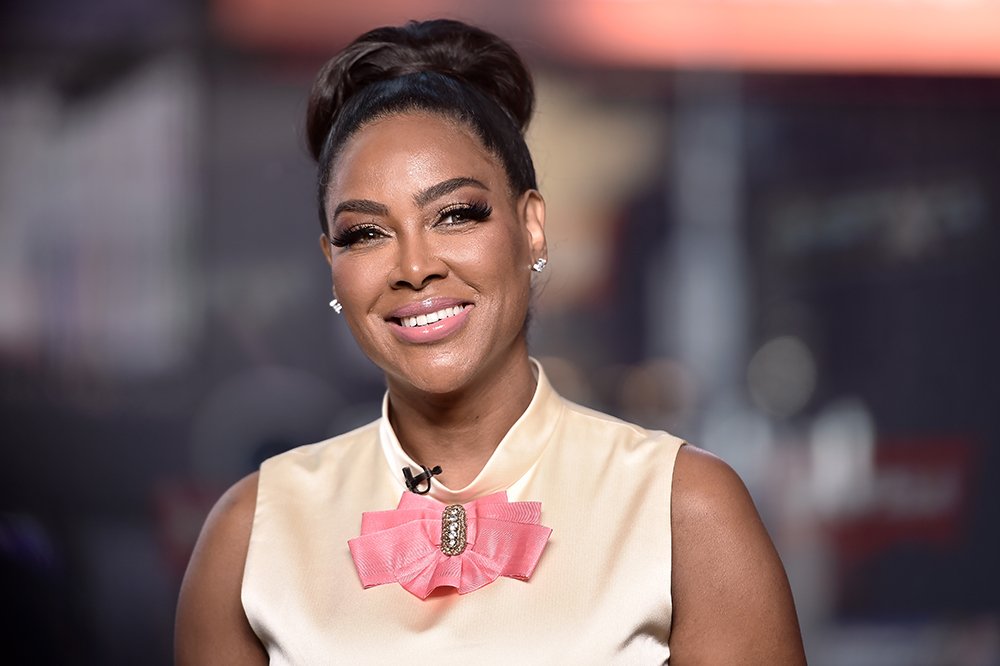 On baby Brooklyn's Instagram account, which is run by her mother, a recent photo of the little girl lying on the floor and being so joyful about it, garnered a lot of comments from fans who were pleased to see her that cheerful.
While some followers like @the_maedness commented on how fast she is growing and how big she is. Others, like @zeola_walker wrote: "I call her happy baby, she always smiling and happy". Also, follower @luv_me_some_kd mentioned: "Her face is changing, I see you smile in this picture".
Brooklyn Doris Daly was welcomed by her parents in November 2018. Moore had several complications during her pregnancy after being diagnosed with preeclampsia. Fortunately, the baby girl was born perfectly healthy.
COUPLE CONFLICTS
A year after Brooklyn was born, in 2019, her parents, TV show "Real Housewives of Atlanta" cast members, Moore and Daly, announced that they were going to separate, after being married for two years. The struggles in their marriage were openly exposed during RHOA's episodes, so it was not a surprise for anyone.
Moore confessed on the show that she felt they were always yelling at each other, not being able to hold a conversation, and she also said that she was trying too hard to keep her marriage and her family together, but felt that it was not happening the same with Daly.
MARRIAGE PROOF
Following the couple's conflicts being out in the public, Nene Leakes, one of the other cast members of RHOA, shared her thoughts on the validity of Moore and Daly's marriage, besides implying that Moore used someone else's eggs to have a baby.
After that, during Part 1 of the RHOA season 12 reunion, Moore took her chance to defend her nuptials and showed her marriage certificate in order to make sure to Nene, and everyone who was doubting, that she actually is still married to Daly.
ANOTHER BABY
It seems that quarantine has led the couple to find new ways to understand each other and give it a new try into their relationship. In a recent interview, she revealed she was thinking of having a second baby. "It's a conversation that we're still trying to figure out, honestly", she said.
Right after Brooklyn was born, Moore knew she wanted to give her a little brother or sister, however, since she had serious complications during her pregnancy she was thinking about having it via surrogate. Though it is not yet decided, she is still waiting for some tests, to make a final decision.