Egypt Sherrod Is a Doting Mother of Two Kids — Meet the 'Property Virgins' Host's Family
Egypt Sherrod, better known for her role in HGTV's long-running series "Property Virgins," has been married for nine years and is the proud mother of two adorable daughters. Her youngest baby girl was both a surprise and a miracle baby.
Less than a year after welcoming her second daughter via c-section, Egypt Sherrod opened up about the experience of having what some doctors described as a geriatric pregnancy.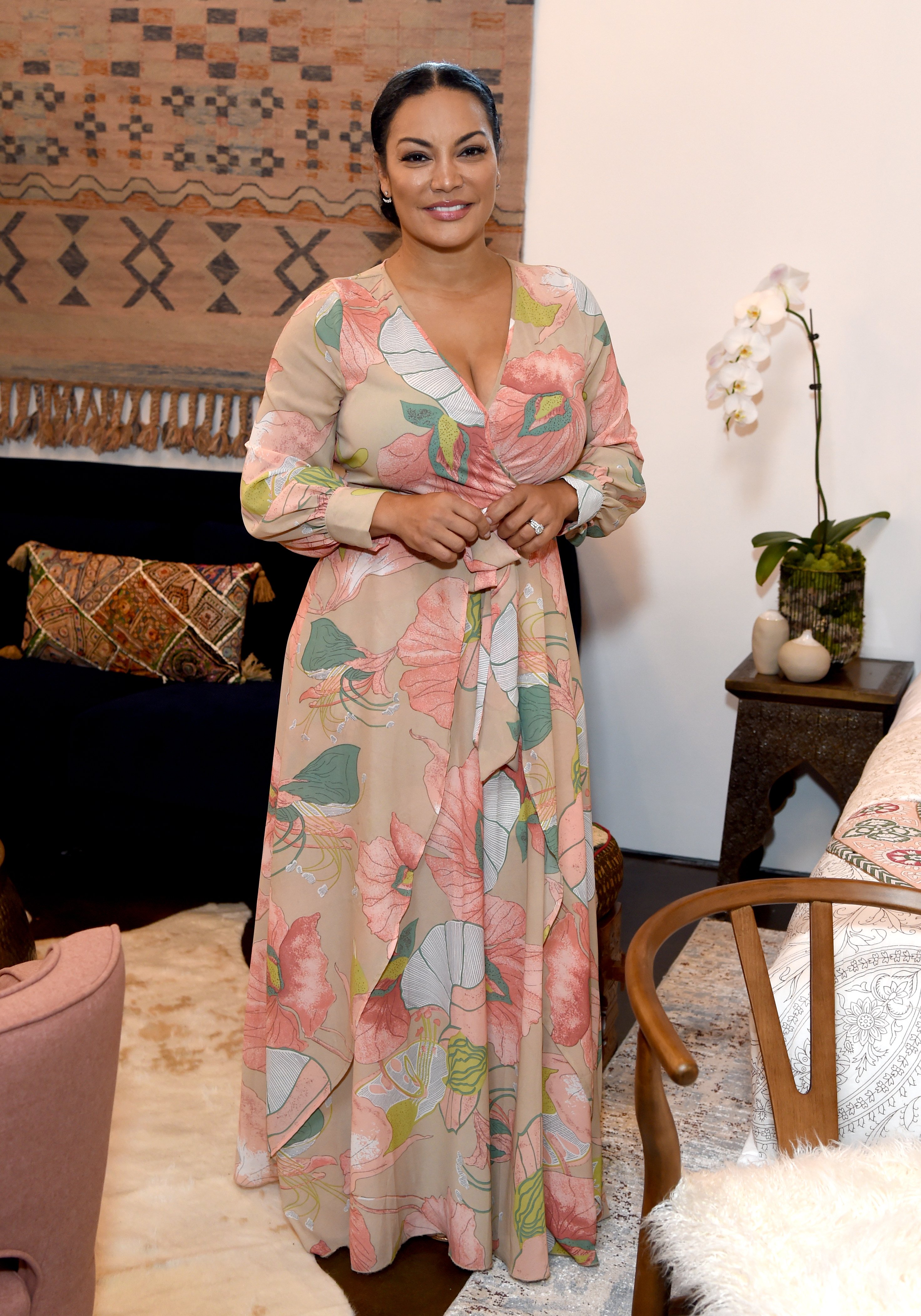 Although it was a difficult journey, Sherrod had her longtime husband by her side, and now the couple couldn't be happier about their little family.
EGYPT SHERROD'S CAREER
Egypt Sherrod has been working in the entertainment industry for more than a decade already. She started as a radio host during her college years at Temple University in Pennsylvania, and soon after graduating, she moved to New York to join WBLS 107.5.
Sherrod started feeling like she was drowning and couldn't breathe, so Jackson had to rush her to the hospital.
While managing a successful career in radio, Sherrod also became interested in the real estate business, an industry with which she was familiar thanks to her father and uncle, who were real estate brokers.
Sherrod saw real estate as a way of making a lot of money, and when she started her business Egypt Sherrod Real Estate Group, her connection to celebrities on the radio gave her a list of high-profile clients.
While working on the station, Sherrod was contacted by a producer from HGTV who invited her to audition for the host position in the network's new show.
Sherrod won the position and has been hosting the show, "Property Virgins," and its spin-off "Flipping Virgins," since 2012. However, last year it was announced that she would be parting ways with "Flipping Virgins."
She has also appeared in other HGTV specials, sharing the screen with some of the networks' most familiar faces, including the twins Drew and Jonathan Scott.
EGYPT SHERROD'S HUSBAND
Sherrod met DJ Mike Jackson in 2004 while she was flipping a house, and he was part of the crew that would do handy work in the home.
The pair started dating soon after, but Sherrod wasn't sure Jackson was the right guy for her based on her idea of "the perfect man." Although he had everything she loved in a man, Jackson had been married and had a daughter, something that Sherrod didn't like at first.
"He was perfect, but he came in imperfect wrapping," Sherrod explained. "So, we had a lot of work to do. I needed to work through my insecurities."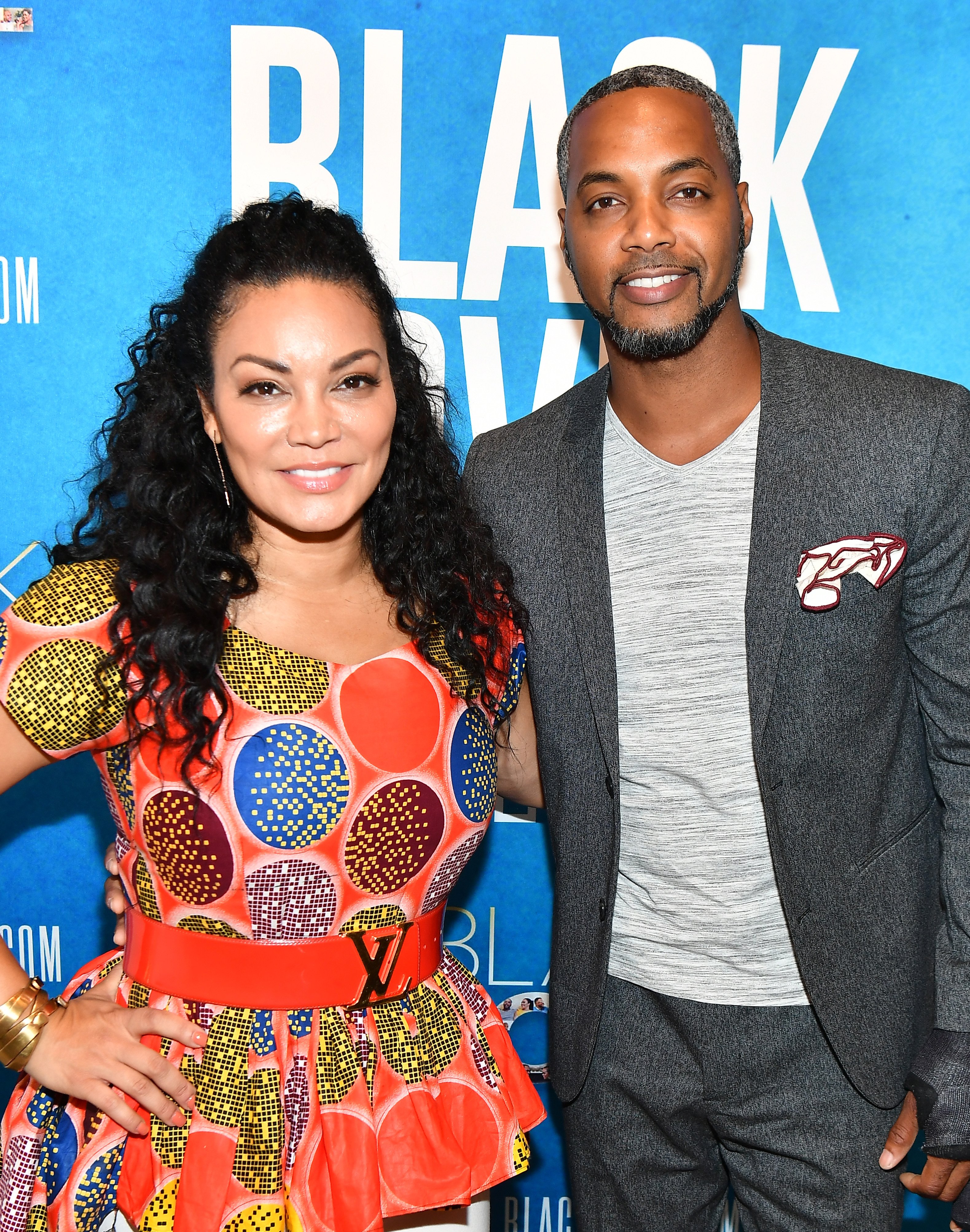 Despite Sherrod's initial resistance, they got engaged in 2008 and finally tied the knot on September 11, 2010, at West Mount Country Club in New Jersey.
However, as the couple revealed on OWN's "Black Love" special last year, they were originally set to get married in 2009.
Sherrod said they had already sent out invitations and paid for the wedding ceremony at a Mexican resort, but two weeks before the date, they decided to cancel.
The reason was, in part, that Sherrod wasn't comfortable with her fiancé's ex-wife—the mother of Jackson's 17-year-old daughter, Simone—and wanted him to set the record straight with the woman and set boundaries in their co-parenting situation.
EGYPT SHERROD'S KIDS
Sherrod and Jackson welcomed their first child, a daughter named Kendall, in January 2012. She came three months earlier, and Sherrod had a complicated pregnancy with preeclampsia and edema. 
"I never knew a love like this could exist," Sherrod said at the time. "My husband and I are so grateful to God for bringing her into our lives."
After having Kendall, Sherrod wanted to add one more child into the mix, but Jackson, who already had Simone as well, was doubtful.
Still, the couple started to get ready to have another child, but Sherrod faced fertility struggles that halted the progress. She had an endometriosis diagnosis and fibroid pain, and she was told a second pregnancy would be a high-risk one.
So, Sherrod started considering adoption, but Jackson didn't think he could love a child that wasn't biologically his. 
Sherrod had scheduled a partial hysterectomy in December 2018, but in June of that same year, she found out she was pregnant during a trip to Africa with Jackson.
"I give total glory to God on this one because He knew my heart, and He knew how bad I wanted another child for years," Sherrod told Essence. 
THE JOY OF MOTHERHOOD
Sherrod was 42 years old when doctors said her pregnancy was considered a geriatric one. "I would giggle and laugh. Like, really? Am I the oldest person you've seen today?" she joked. 
Despite all the warnings, Sherrod had a healthy pregnancy, and she welcomed daughter Harper Skye Jackson on February 7, 2019. However, the complications came after Harper's birth. 
On her first night back home from the hospital, Sherrod started feeling like she was drowning and couldn't breathe, so Jackson had to rush her to the hospital. Turns out, she had fluid in her lungs, a side-effect of the c-section.
Luckily, Sherrod was treated in time, and she was able to return home to keep basking in the joys of motherhood. She enjoyed, in particular, watching her eldest daughter take over the big sister duties.
Jackson has said that although he didn't want another child, baby Harper has been a blessing to the family, and he wouldn't have it any other way. 
The proud parents are often gushing about their girls on Instagram, and fans love that they set such a great example of black love and parenting for their followers and their kids.