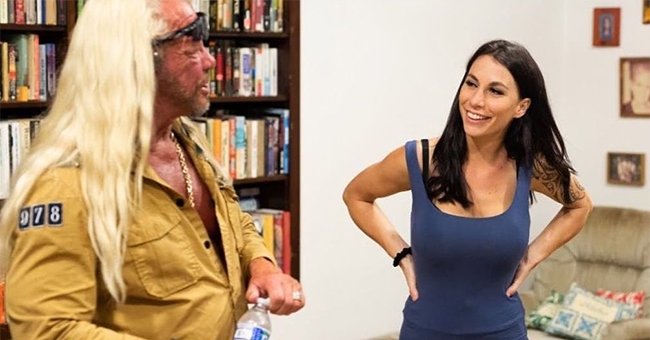 Instagram/duanedogchapman
Duane 'Dog' Chapman Wishes Daughter Lyssa Happy Birthday on His and Francie Frane's Behalf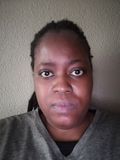 On Wednesday, Duane "Dog" Chapman took to social media to wish his daughter a happy birthday. Lyssa Chapman's special tribute came from both Duane and his fiancée.
Duane, 67, from "Dog the Bounty Hunter," took some time this week to wish Lyssa a happy 33rd birthday. The tribute was shared on his Instagram account with a photo of him and his daughter.
The reality star captioned the post: "happy birthday to my baby Lyssa @mslyssac!!! love dad and Francie." Francie Frane, 51, is Duane's fiancée whom he proposed to this year.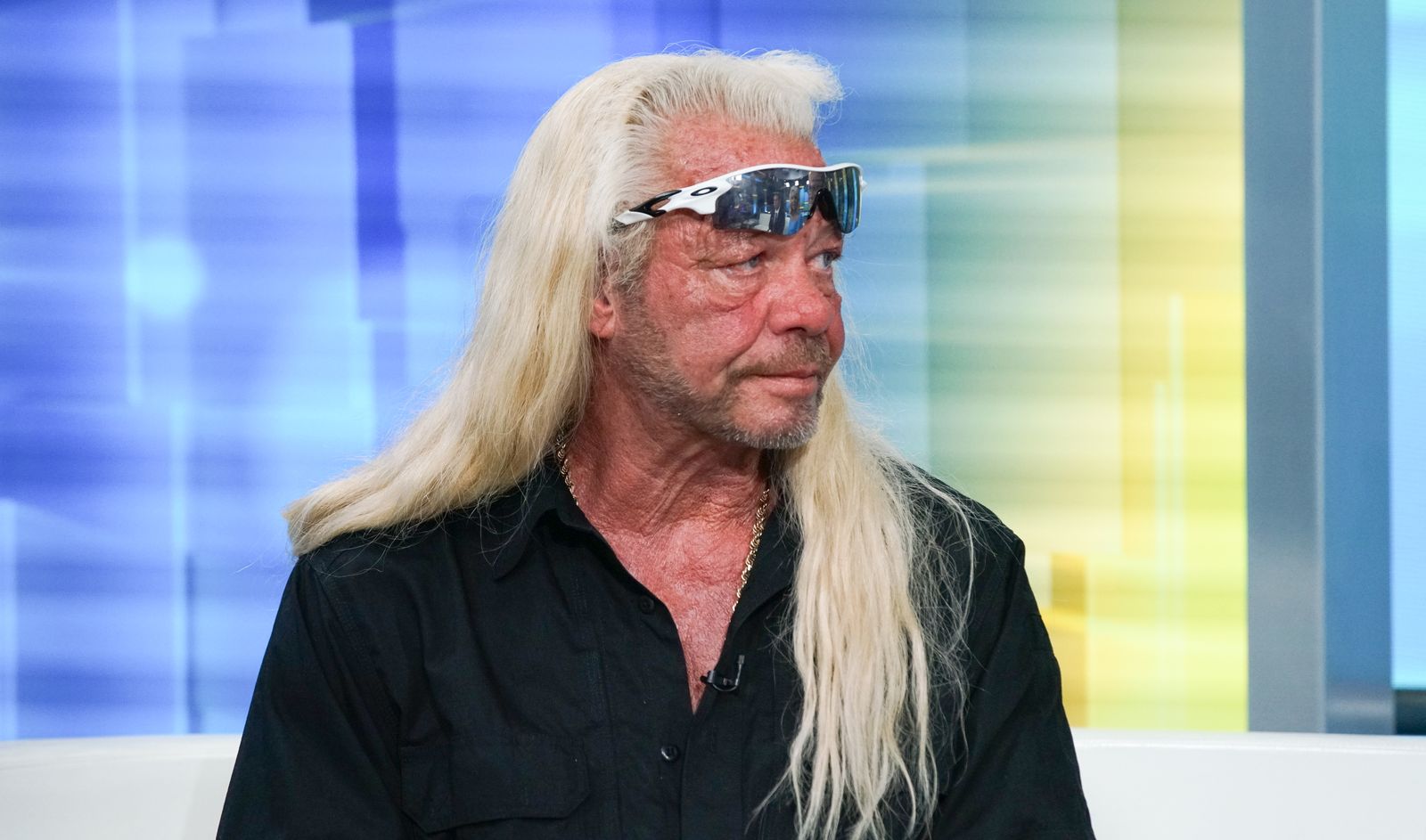 Duane Chapman visits "FOX & Friends" at FOX Studios on August 28, 2019, in New York City | Photo: Bennett Raglin/Getty Images
SHOWING OFF HER BODY
The birthday girl is clearly going to see many more years since she's a fitness junky. Earlier in the month, she took to Instagram to share some photos that showed off her toned body.
He had this glow about him
She was seen posing to show off her mid-section in some activewear. The clothing she wore was from her BABY range.
LOSING BETH CHAPMAN
In one of the images, the businesswoman was seen wearing a pair of camouflaged joggers and a khaki-colored cropped T-shirt. Another photo showed her wearing a black cropped vest and high-waisted white and gray joggers.
Her father was married to Beth Chapman who died on June 26, 2019, at the age of 51 from cancer. Almost 10 months after her death, Duane was seeing Frane.
DEFENDING DUANE'S RELATIONSHIP
Many of his fans haven't been thrilled by how quickly he's appeared to move on but Lyssa is one of his children that supports him. The "Dog's Most Wanted" star confirmed in March 2020, that he was dating a Frane.
He proceeded to propose to her last month. Lyssa has defended their relationship even going as far as calling them a "cute" couple. The businesswoman recently got a chance to meet Frane for the first time.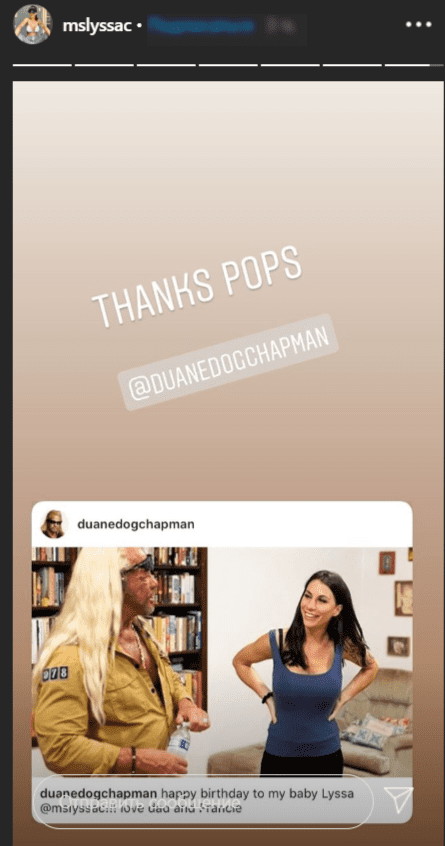 Lyssa Chapman thanks her father Duane Chapman for his birthday message on June 10, 2020 | Photo: Instagram Story/mslyssac
VISITING HER FATHER
She traveled to her father's home in Colorado with her two daughters Abbie, 17, and Madalynn, 10, to spend some time with him and his fiancée. Frane has already influenced Duane in a good way by helping him change his bad eating habits.
DUANE LOOKS HEALTHY
Lyssa shared how shocked she was to see him looking healthy and happy. His fiancée inspired him to cut down on his smoking and eat better.
MEETING FRANCIE FRANE
Duane's daughter said: "He looks amazing - his skin looks really healthy, he had this glow about him." Speaking about meeting Frane she revealed:
"Francie was also there, and as soon as we met, it was like we've known each other for 10 years or 20 years or forever."
Lyssa also confessed how they got on really well from the onset.
Please fill in your e-mail so we can share with you our top stories!