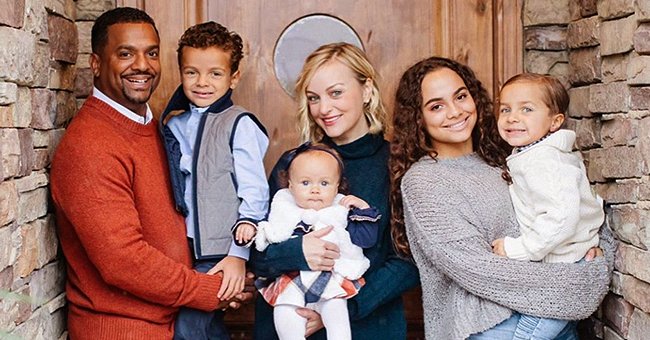 Instagram/mrsangelaribeiro1
Alfonso Ribeiro Has 4 Beautiful Children – Glimpse inside His Life as a Father

Alfonso Ribeiro is the kind of father who puts his family first. He takes his wife and four kids to annual trips, dotes on them, and even plays dress up with them.
Whether he's taking his family on a trip across the globe, or playing dress-up with them on Halloween, or simply putting his baby girl to sleep, Alfonso Ribeiro is one standup father.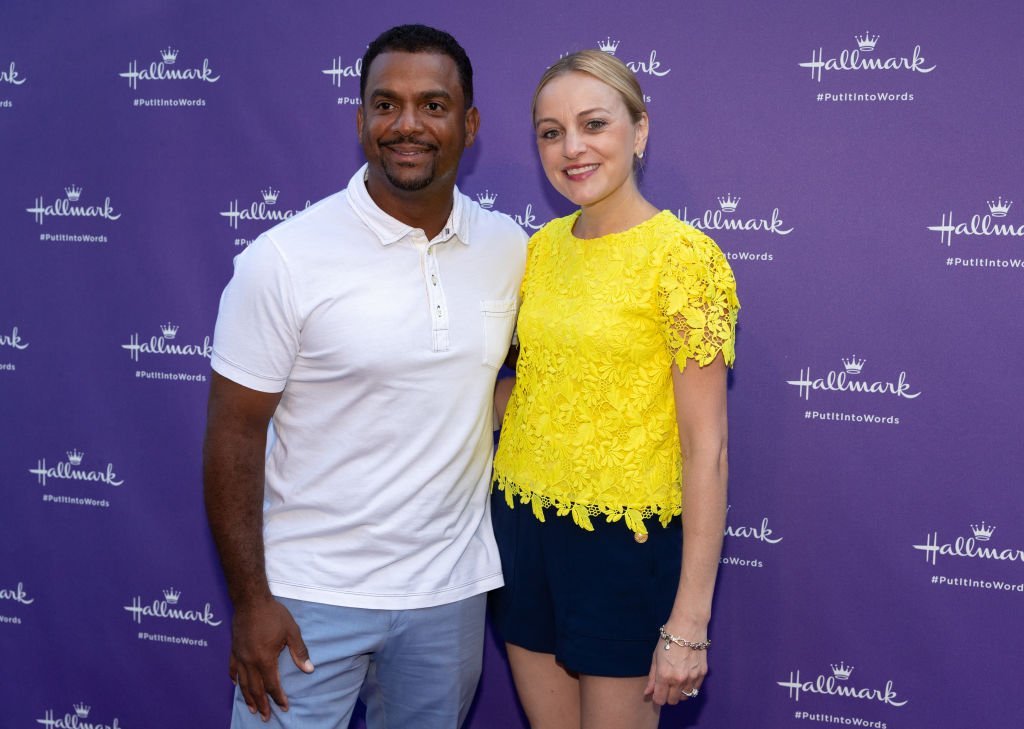 Alfonso Ribeiro & his wife, Angela at the launch party for Hallmark's "Put It Into Words" Campaign in July 2018. | Photo: Getty Images
We fondly remember him as Carlton Banks in "The Fresh Prince of Bel-Air" and more recently, as the host of America's Funniest Home Videos. But more than a television host and actor, Ribeiro is first and foremost a father to his four children.
There's so much to learn about Ribeiro when it comes to fatherhood and how he chooses to raise his children.
HOW HE TEACHES THEM ABOUT THE WORLD
Ribeiro's social media posts are a testament to his dedication to his family who he often takes on trips not just to make lasting memories but to educate them about the lives of people.
"Yes, you can read about things in books but nothing lands and sticks with you throughout your life than personal experience," the actor told Closer Weekly.
As such, each year, he takes his family to various trips so they can explore the world and see it first hand.
A CLOSER LOOK AT HIS FAMILY
Ribeiro has three kids with his wife, Angela Unkrich. They share two sons, AJ, 6, and Anders, 5 as well as a daughter, Ava, who turned one in May. The actor also has an older daughter, Sienna, 17, from his previous marriage to Robin Stapler.
In December, the former "Dancing With The Stars" competitor's wife shared a lovely family picture. A week later, they were on a Disney Cruise ringing in the New Year.
BEING THERE FOR EVERY OCCASION
Apart from planning trips for his family, Ribeiro is also devoted to being the kind of father who would gamely play dress up on Halloween as well as pay tribute to his loved ones when the occasion calls for it. Such is the case on National Daughters' day when he devoted a post to declaring how "incredible" Sienna is.
DOTING DAD
Speaking of daughters, Ribeiro welcomed his youngest, Ava last year, and has been doting on her since. In November, he shared a cute clip of her dozing off while seated on his stomach declaring it "the best going to sleep video ever."
THOUGHTS ON RAISING CHILDREN
There's so much to learn about Ribeiro when it comes to fatherhood and how he chooses to raise his children. For one thing, he believes they should be taught to be strong and confident and to try to be the best they can be.
He is also a firm believer that nothing can substitute love and one's presence in children's lives. A few years back, he advised his fellow fathers this:
"No matter how much you may Skype or FaceTime nothing replaces being there. To me, that is I think the one piece of advice I would give. It is to do everything you can to make your family a priority."
Judging from his posts, Ribeiro is a man who puts his words into action. His family is lucky to have a standup father like him.
Please fill in your e-mail so we can share with you our top stories!