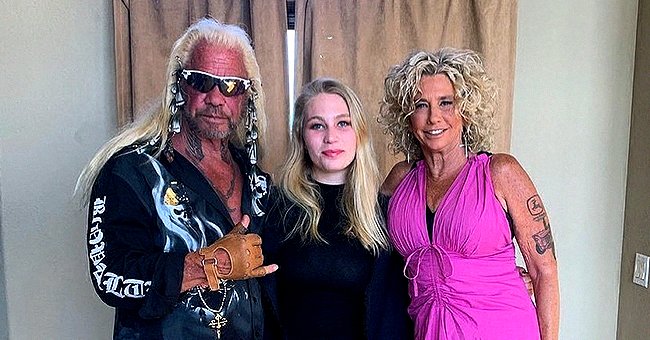 Instagram/duanedogchapman
Duane 'Dog' Chapman Wishes His Granddaughter Abbie Happy 18th Birthday in a Sweet Post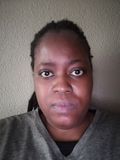 On Thursday, June 11, 2020, Duane "Dog" Chapman celebrated the birthday of someone very special to him. The "Dog the Bounty Hunter" star paid tribute to his granddaughter who turned 18.
Taking to Instagram, Duane, 67, shared a photo of himself, his granddaughter, Abbie Mae Chapman, and his fiancée Francie Frane, 51. The trio stood close together in a group hug while facing the camera.
The reality star captioned the post writing: "Happy 18th Birthday Abbie. We love you & we are so proud of you." Abbie is the daughter of Lyssa "Baby Lyssa" Chapman, 33, who celebrated her birthday the day before.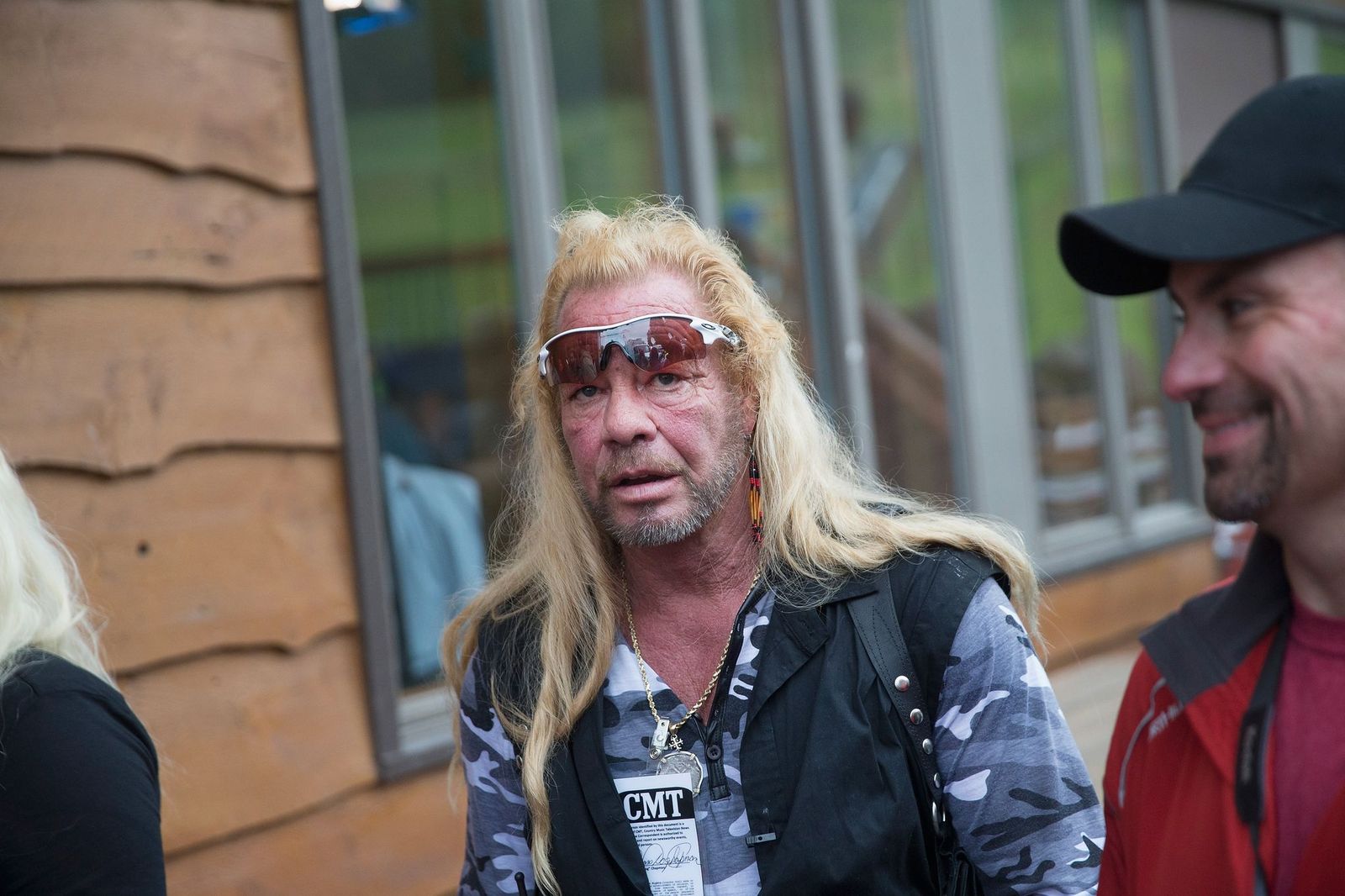 Duane Chapman films a segment of "Dog the Bounty Hunter" outside of a news conference on June 28, 2015, in Malone, New York | Photo: Scott Olson/Getty Images
DUANE'S NINTH CHILD
Lyssa is Duane's ninth child with ex-wife Lyssa Rae Brittain. She had a very difficult childhood growing up as her father was a crack addict and her mother was an alcoholic.
Lyssa ended up having Abbie at the tender age of 15. Her life story, which she managed to turn completely around, was recounted in the memoir, "Walking on Eggshells."
PREGNANT AT A YOUNG AGE
The businesswoman, who owns an active-wear clothing range called Baby, recalled how her life changed after she gave birth. She stated: "Right after I had the baby my mom moved with her boyfriend. Basically she just stuck us in a trailer and told us to pay rent."
Lyssa also found herself alone with her daughter and having to come up with rent money. She would babysit other people's children to pay rent.
CHANGING HER LIFE
Duane's daughter didn't have a relationship with him for a long time after falsely accusing him of raping her when she was 11. After living a life filled with drugs, drinking, and partying, Lyssa eventually changed her life in 2011 when she was arrested for disturbing the peace.
GETTING ENGAGED
She's also a parent to Madalynn Grace Galanti, 10. The businesswoman is now engaged to Leiana Evensen who works as a fitness trainer in Hawaii.
VISITING HER FATHER
Their engagement was announced in December 2017. Lyssa and her two children recently went to Colorado to visit Duane and for her to meet his fiancée for the first time.
MEETING FRANE
She described meeting Frane as such: "As soon as we met, it was like we've known each other for 10 years or 20 years or forever." Lyssa added: "We got along really fabulously from the get-go."
Please fill in your e-mail so we can share with you our top stories!