David Alan Grier from 'In Living Color' Is Now 63 and Has a Daughter — Inside His Life after the Show
David Alan Grier from "In Living Color" is a successful actor and comedian, but the most important job he's ever taken on is as a dad to his daughter, Luisa.
Back in the 90s, David Alan Grier was part of the cast of one of the most successful sketch comedy series of the decade, "In Living Color," where he frequently shared the stage with other comedians like Jamie Foxx, Damon Wayans, and Jim Carrey.
However, Grier's most important role only came up in 2008, when he and his then-wife, Christine Y. Kim welcomed their only child, Luisa.
As well as a devoted dad to Lu Lu, and a talented actor/comedian, Grier is also passionate about cooking, and had a foodie blog entitled "Chocolate Glutton"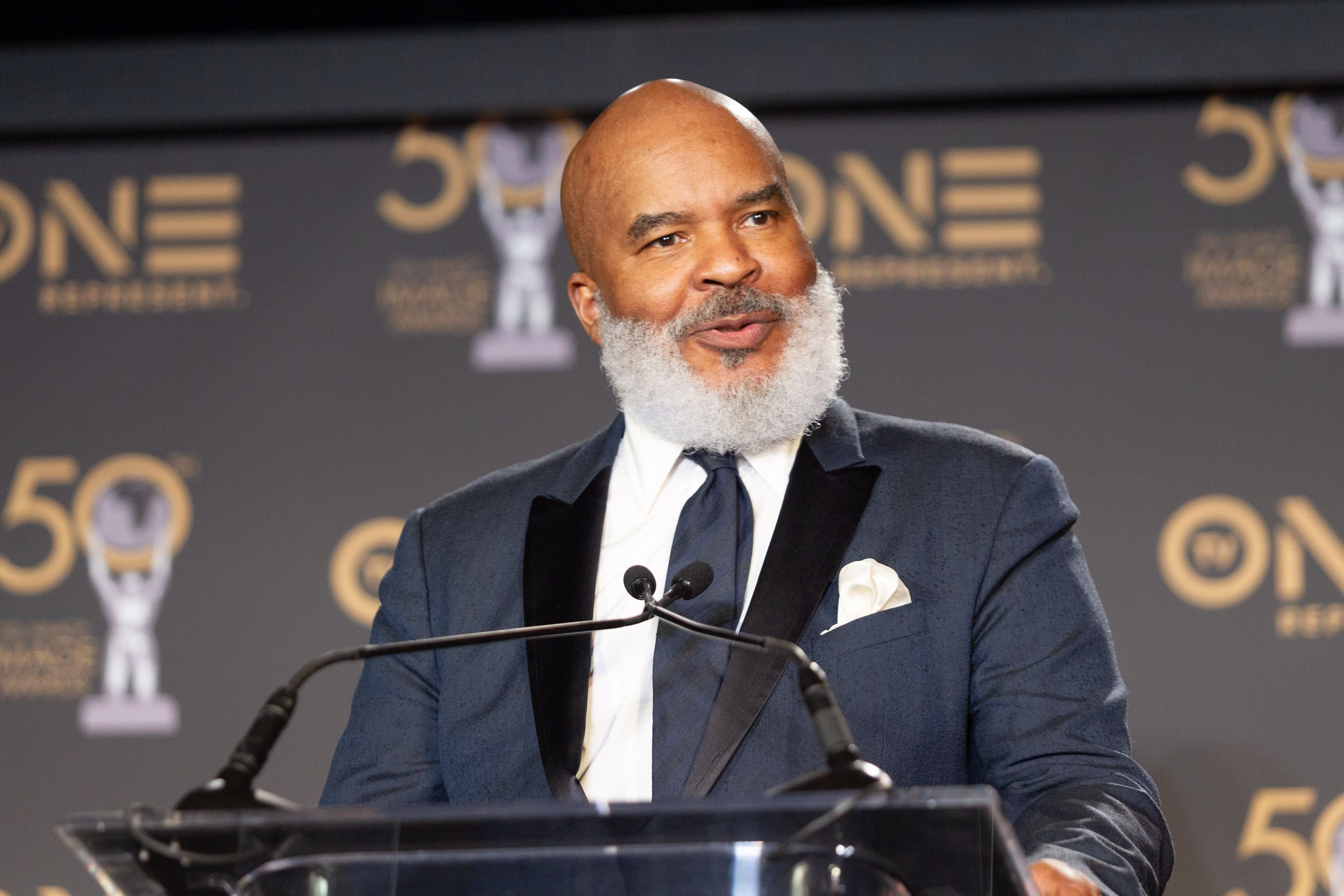 WELCOMING LUISA
The couple had married in 2007 and shortly after announced they were expecting a baby. Grier and Kim revealed at the time that though they had a "shortlist of names, they were waiting to meet their daughter before picking one. Kim said:
"We want to see what she feels like and what her personality is to find a name that suits her."
On January 10, 2008, Grier became a doting dad and the proud parents chose as the tiny baby girl's name the exotic Luisa Danbi Grier-Kim. Danbi is derived from the Korean language, and means "sweet rain."
SEPARATION
Sadly, Grier and Kim separated when Luisa was just a year old. Kim filed for a divorce, citing irreconcilable differences, and asking for sole custody of their daughter. She also asked for spousal and child support, attributing Grier visiting rights.
CUSTODY
The courts attributed joint custody to Grier and Kim, and the actor agreed to pay monthly child support in the order of $3,500. Grier also allegedly paid Kim a $60,000 lump sum settlement, and agreed to share the royalties of his book, "Barack Like Me."
As well as a devoted dad to Lu Lu, and a talented actor/comedian, Grier is also passionate about cooking and had a foodie blog entitled "Chocolate Glutton" where he shared his best dishes and cooking experiments with his eager fans.
One of those fans is his daughter, who is now 12, and whom Grier reveals is particularly fond of his breakfast polenta, which he serves up with bacon and two eggs, forming a smiley face. He is also a dynamite dad with those school lunches.
THE WRONG TURNS
Grier admits that he has often made the wrong choices in his career, but he is determined to get it absolutely right as a dad. Grier revealed that he turned down the role that ended up making Jim Carrey a mega-star: "Ace Ventura: Pet Detective." Grier confessed:
"I turned that movie down. They came to me before Jim."
Grier thought the movie would be a flop and a misstep -- and it wasn't his only career decision fail. Grier was invited to audition for the role of George Costanza in the hit comedy "Seinfeld," which would go on to have a 10-year-run. He revealed:
"I auditioned for it but I left gladly. I didn't see it … It's many wrong turns that I've taken willingly in my career."
THE RIGHT MOVES 
Another misstep was Grier's participation in "Dancing With The Stars" in which he failed to captivate and ended up antagonizing both the jury and the audiences. In fact, Grier is a good dancer and took lessons with none-other than Madonna before her rise to stardom. Grier revealed:
"She was an excellent dancer. I was in love with her."
But even though he was smitten, the feeling was not reciprocal and Grier and Madonna ended up becoming "just" friends.
Grier did make one brilliant career decision: He took on the part of a black lawyer embroiled in a racially charged sex crime in David Mamet's Broadway play "Race," opposite Kerry Washington and James Spader. The part garnered him his second nomination for a Tony.
Since then, the actor/comedian has been busy working in film, theater, television, and as a voice actor. Grier concedes that although he has made some good choices along with the bad ones, the culmination is the life he has, and his wonderful relationship with his beloved Lulu.