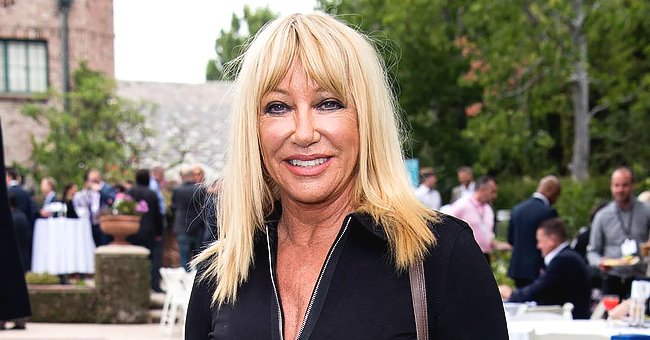 GettyImages
Suzanne Somers' Granddaughter Violet Shows Striking Resemblance to Her Famous Grandma
Veteran actress Suzanne Somers reunited with her look-alike granddaughter, Violet, in a new makeup video on her Instagram page, where the pair showed off their shiny new hair.
73-year-old actress Suzanne Somers bonded with her beautiful granddaughter, Violet Somers, 22, in an adorable video on her Instagram page, where the septuagenarian displayed her organic haircare line.
The video, 52 minutes in length, began with the blonde actress seated on a chair, with some of her beauty products on a glass table in front of her. She wore an animal print top and jean shorts.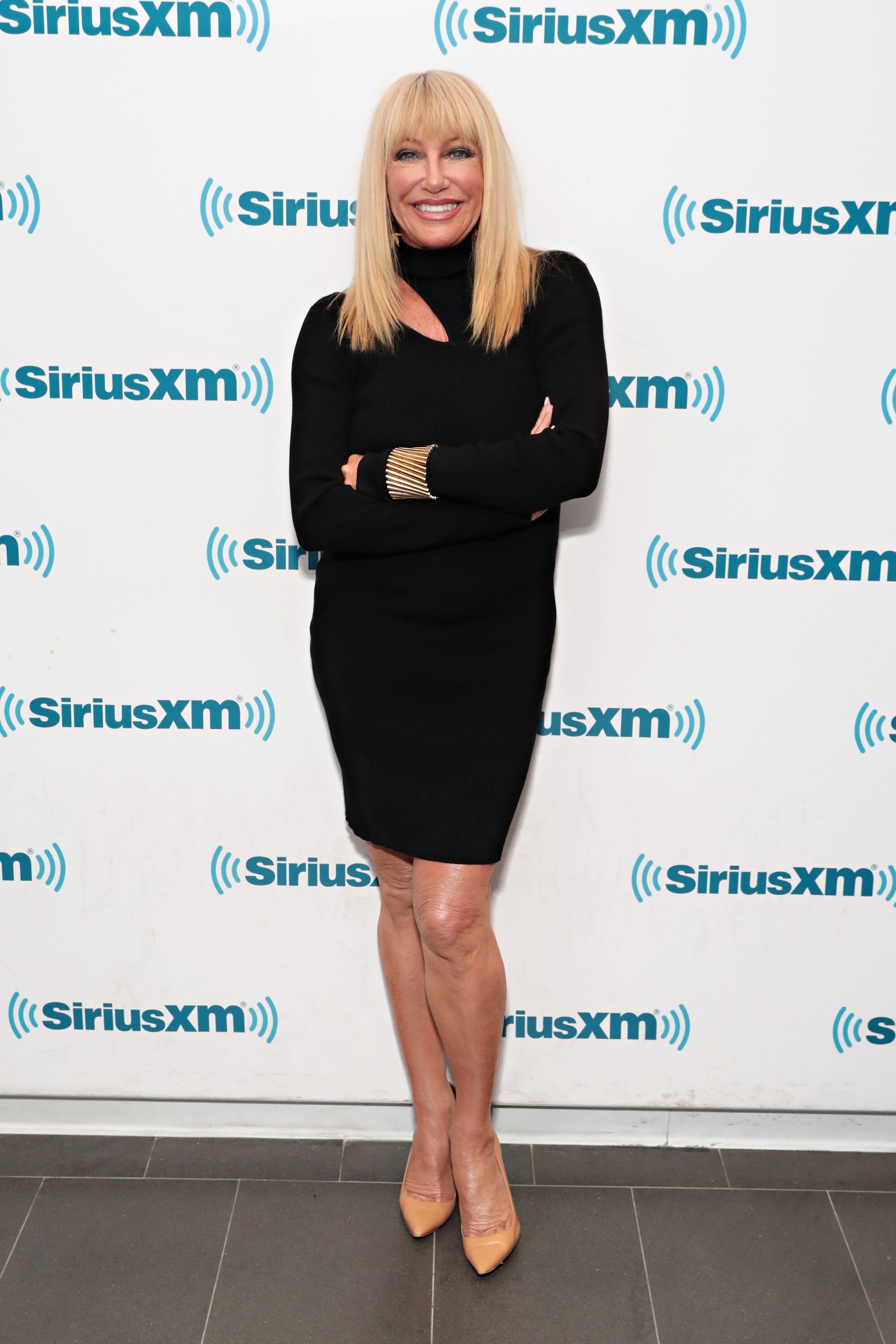 Actress Suzanne Somers visits the SiriusXM Studios on November 15, 2017 | Photo: Getty Images
Somers answered some of her fans' biggest questions, revealing that she didn't wear wigs, after combing her hair, to show that it wasn't a wig. Soon after that, her husband, Alan Hamel, joined her, testing some of her haircare products.
About five minutes into the video, Violet stepped in, adorned in a gorgeous cream-colored dress, with her appearance causing her grandmother to lighten up. Violet's mom, Caroline Somers commented on her daughter's dark hair, saying:
"Someone has some nice, shiny, healthy hair today!"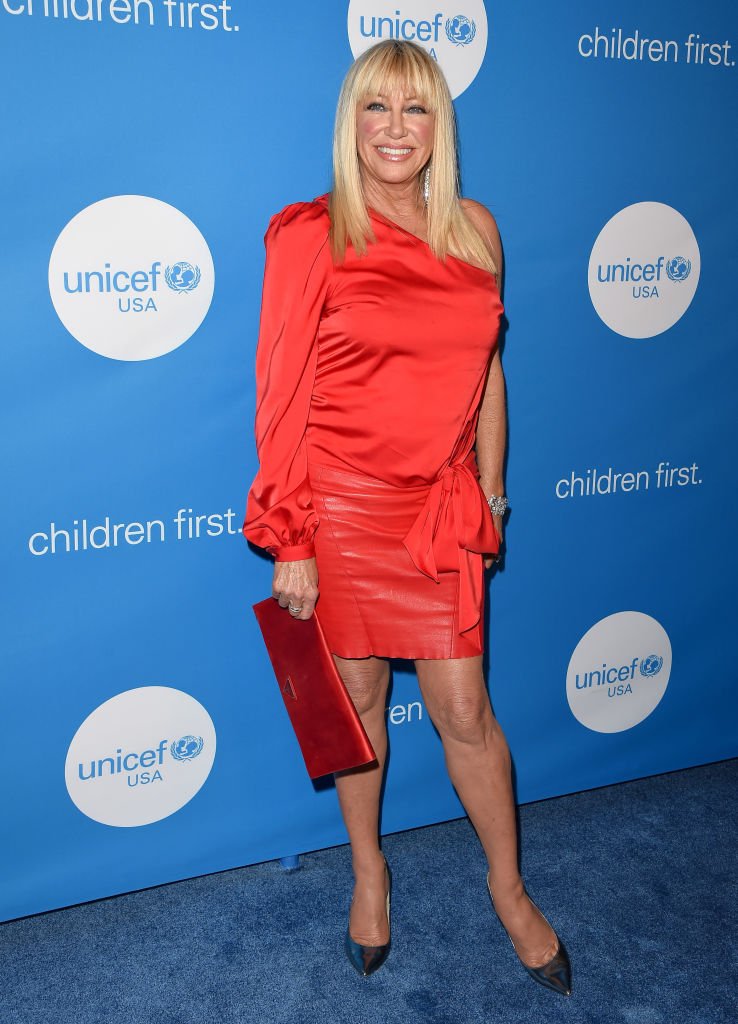 Actress Suzanne Somers attends the 7th Biennial UNICEF Ball at the Beverly Wilshire Four Seasons Hotel on April 14, 2018 | Photo: Getty Images
The 22-year-old beauty revealed that she was a user of her grandma's products, stating her love for the shampoo and conditioner in particular. Violet's mother and grandmother continued to pass positive comments about her hair.
While Caroline noted that her daughter's hair was shiny, Suzanne Somers could hardly get her eyes off her granddaughter, describing her flowing hair as being beautiful.
Suzanne Somers has one wish for her 75th birthday in 2021; she wants to strip naked and pose for "Playboy."
The celebrated actress, who starred in the films, "Three's Company" and "Step by Step" as Chrissy Snow and Carol Foster, respectively, was glad to be in Violet's company, as she hadn't seen her since December.
The actress explained that Violet had been in Italy just as the COVID-19 pandemic broke out in the European country, adding that she got out in the nick of time, with Violet concurring and saying:
"Yeah, two days before."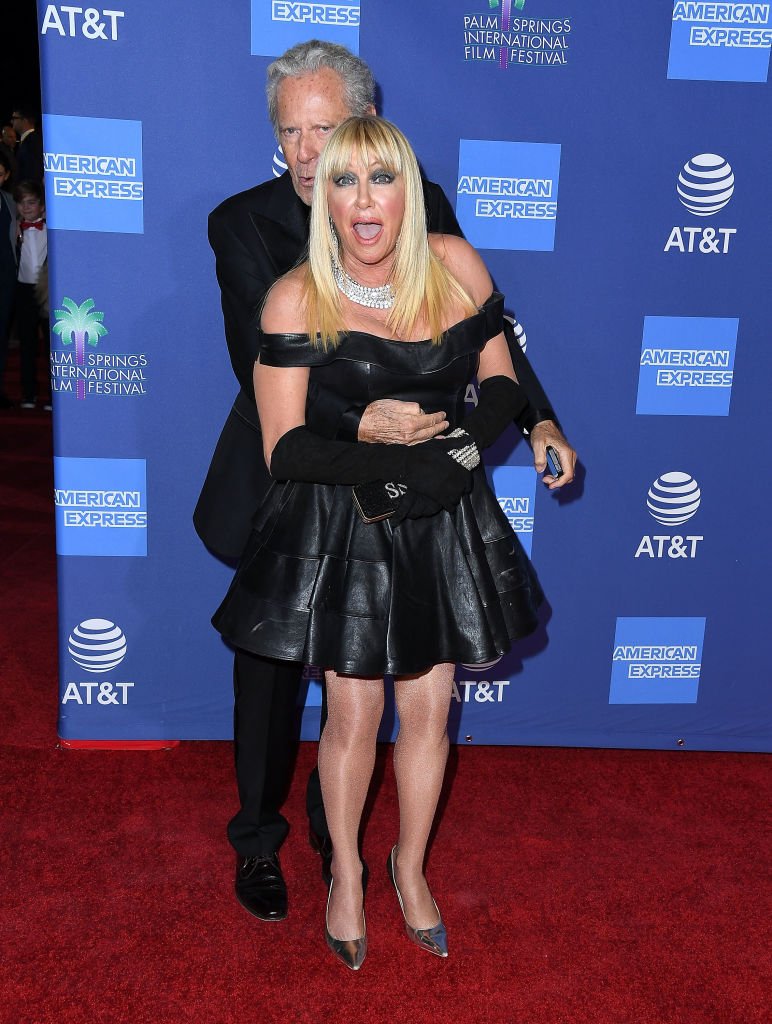 Suzanne Somers, Alan Hamel arrives at the 30th Annual Palm Springs International Film Festival Film Awards Gala at Palm Springs Convention Center on January 3, 2019 | Photo: Getty Images
Somers further said that her family stayed away from her because of her hip injury, which made her immunocompromised in light of the COVID-19 pandemic.
Suzanne Somers was initially married to Bruce Somers, with whom she had a son, Bruce Jr. Their marriage ended in 1968, three years after they tied the knot in 1965.
She married her current husband, Alan Hamel, in 1977. Bruce Jr. and his wife, Caroline, have two other children apart from Violet, namely, Camelia, 22, and Daisy Hamel-Buffa.
Though the 73-year-old Somers has achieved quite a lot in her career, she has one wish for her 75th birthday in 2021, revealing that she wants to strip naked and pose for "Playboy." Time will tell if her desire would come to pass.
Please fill in your e-mail so we can share with you our top stories!