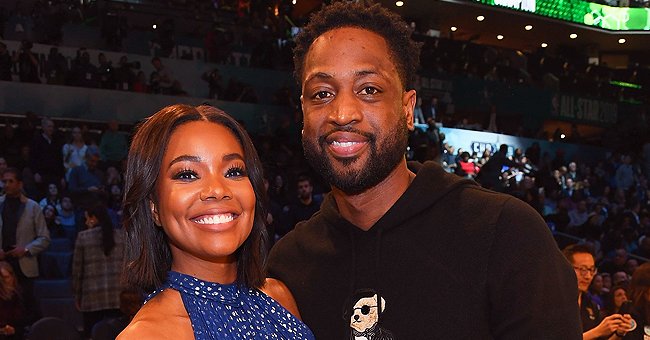 Getty Images
Inside Gabrielle Union and Dwyane Wade's Daughter Zaya's Medieval and Pride-themed 13th Birthday Party

Zaya Wade, the daughter of retired basketball star Dwyane Wade, celebrated her 13th birthday over the weekend. Even with no crowd to celebrate with, she appeared to have had a swell time.
In an Instagram post, the 13-year-old showed how she rocked the big day with her family. The photo showed Zaya with Dwyane and Gabrielle Union strutting in front of their house in what appeared to be medieval costumes.
Dwyane kept it simple, donning a grey sweatshirt with a black kilt and base layers. Gabrielle was also quite simple, as she dressed in a floral pattern gown with brown boots.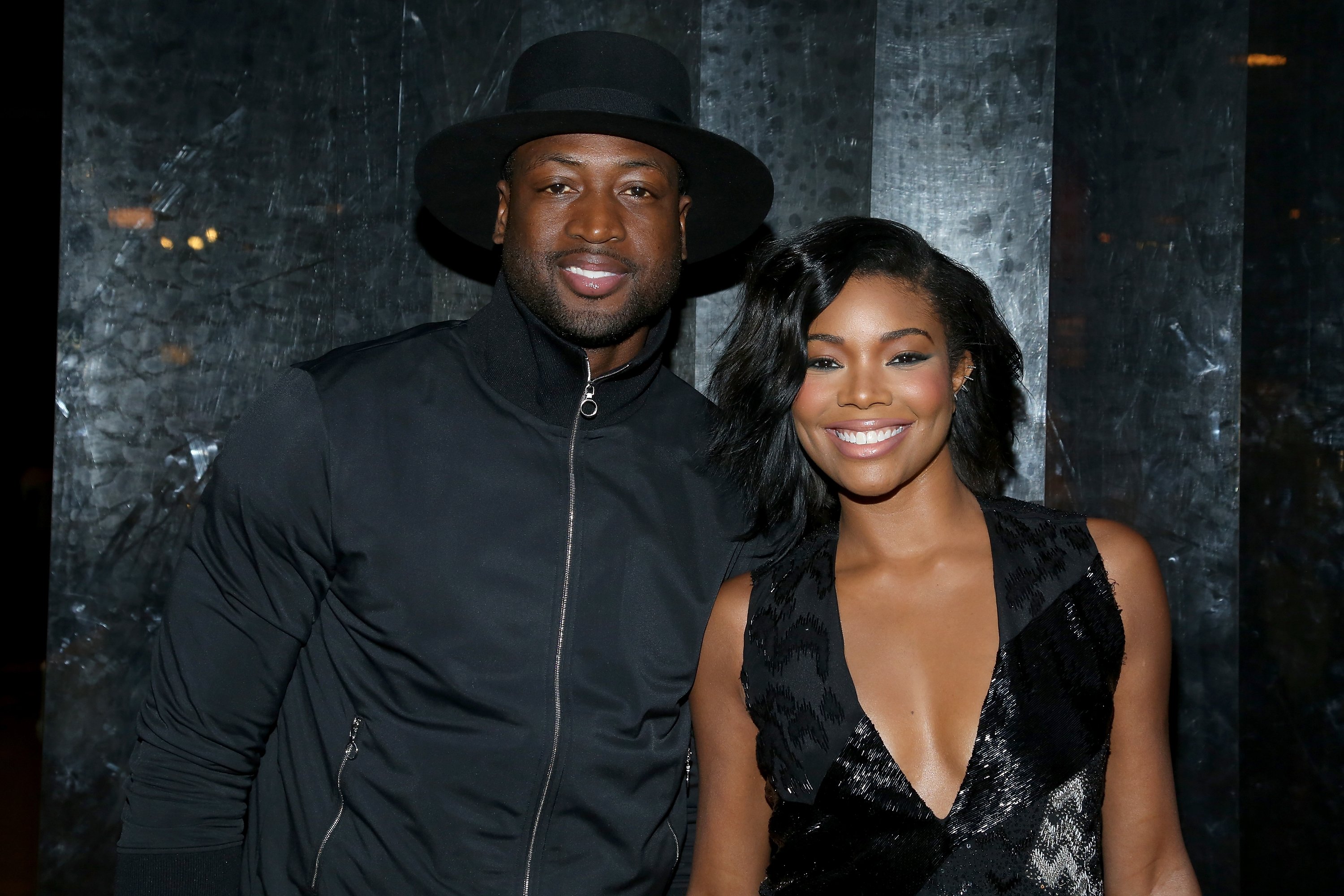 Gabrielle Union & Dwyane Wade during New York Fashion Week on Sept. 13, 2015 in New York City. | Photo: Getty Images
Zaya, however, went all out. As her pictures showed, she wore yellow and black tights with a green-and-black corset-style high-low top. The birthday girl finished her look with a pair of glasses, purple braids, and even a tiara to match.
It didn't appear that the family had any friends to come around and celebrate with Zaya. However, they still seemed to have fun. Commenting on the birthday, Gabrielle said in a tweet:
"Best day!! So glad we were able to create a special day for her 13th birthday. She was surrounded by love and had the best time!"
Dwyane also shared a picture of Zaya on his Instagram page. The black-and-white photo showed Zaya riding what appeared to be a horse.
The basketball star also used the opportunity to wish everyone a happy pride month. It truly was a birthday fit for a queen.
Born as "Zion," Zaya decided that she wanted to go by female pronouns this year.
It's worth noting that Zaya's birthday is May 29. It's unclear why the family decided to push the celebrations by two weeks, although the lockdown could have had something to do with it.
On the 13-year-old's actual birthday, Dwyane penned a heartfelt message to her on social media. In an Instagram post, he wrote in part:
"But waking up and watching you smile, watching you walk in your truth and live your life your way is one of the greatest gifts..."
The retired sportsman also explained that Zaya has continued to be bold throughout her life. He added that he'd continue to support her no matter what.
Wade was referring to Zaya's decision to come to terms with her sexuality earlier this year. Born as "Zion," Zaya decided that she wanted to go by female pronouns this year. Since then, she has enjoyed the support of Wade and Union
Wade shared a picture of her first red carpet appearance back in March. At the time, they had attended the Better Brothers Los Angeles 6th annual Truth Awards at Taglyan Complex.
Please fill in your e-mail so we can share with you our top stories!