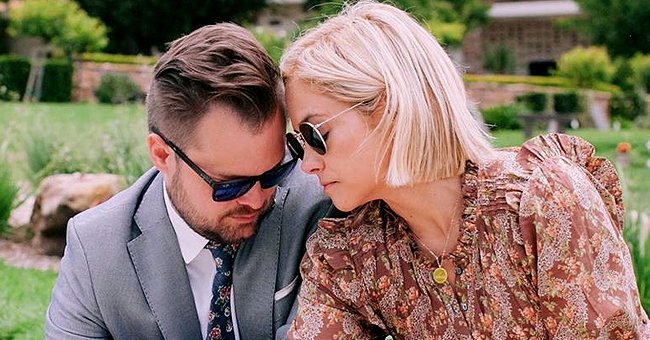 instagram.com/littlemissmomma
Blogger Ashley Stock Shares Heartbreaking Funeral Photos after Laying Her Baby Daughter to Rest
Blogger Ashley Stock shares sad "Hamilton" lyrics as she mourns the death of her three-year-old daughter, who died of brain cancer.
Ashley Stock laid her three-year-old daughter to rest two weeks after she passed away. The family was devastated when Stevie died after a short stay in the hospital.
Stock recently shared heartbreaking photos, from the funeral, of her and the rest of her family, which included her two boys, Wesley and Sawyer.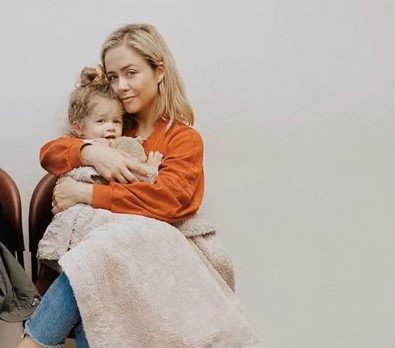 Photo of Ashley Stock and her daughter | Photo: Youtube / Sun News
The family could be seen wearing somber faces and some in tears as they bid farewell to Stevie. They all placed their hands on her small wooden casket, which featured four handprints as they held onto each other in one of the photos.
Her brothers cried as they stood before her casket in another picture. Alongside the photographs, Stock shared grief-filled lyrics from the "Hamilton" musical in her post caption. She wrote:
"There are moments that the words don't reach. There is suffering too terrible to name. You hold your child as tight as you can…"
Stock has been mourning Stevie ever since she passed away on the 27th of May at exactly 1:05 pm. She was relieved that her daughter would finally be at peace after her battle with cancer.
Unfortunately, her feeling of relief was accompanied by a lot of pain, which she tried to let go of a little bit at a time for fear of being unable to take it all at once.
A lot of things Ashley does and sees reminds her of Stevie.
She does not know precisely how to handle it all, but she is taking the unexpected tragedy which befell her family one day at a time.
Things started to spiral downwards when Stevie was admitted to the hospital as a result of declining motor function.
After conducting some investigations, the doctors diagnosed her with a form of cancer known as DIPG on the 11th of April. It involves a tumor that is found in the brain stem and has a zero percent survival rate.
The cancer tore Stock away from her child within a short period of time, but the ordeal still inspires her to keep moving. She shared this in an open letter to her daughter, which was written a week after she died. Stock wrote:
... Even from the other side, you're keeping me going. We've got work to do, hugs to give and hearts to heal."
The letter also covers Stock's trip to the supermarket, which she usually does with Stevie. She was brought to tears as she noticed how much had changed now that her daughter is gone.
A lot of things Ashley does and sees reminds her of Stevie, but she is trying her best to move on. Apart from being a mom, she is also a blogger who shares different aspects of her life via her blog.
Please fill in your e-mail so we can share with you our top stories!