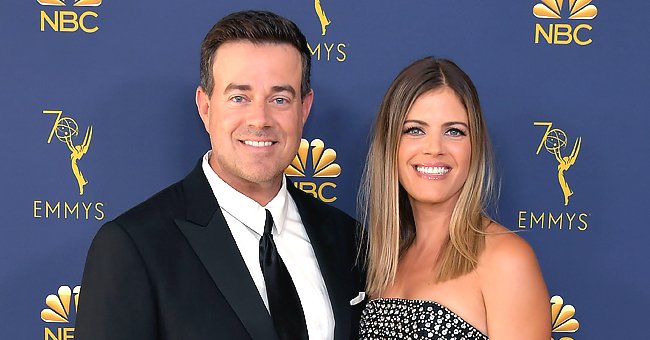 Getty Images
Carson Daly and His Wife Siri May Never Sleep Together Again after Sleep Divorcing Last Year

After deciding to sleep divorce last year, Carson Daly has joked that he and his wife may never sleep together again.
While most couples tend to share the same bed, some have decided to "sleep divorce" or sleep in different beds, often to the benefit of their marriage.
Last year, Carson Daly and his wife Siri revealed that they had decided to sleep separately when Siri was expecting their fourth child.
After announcing their pregnancy in September, the TV host revealed that they had decided to get separate beds as they had downgraded to a smaller bed.
During an interview, Daly joked that his sleep apnea kept his pregnant wife awake as while he did not snore anymore, his machine was too loud. He said,
"We're both pretty good-sized humans, and it just wasn't really working when she was in her third trimester, and I also have sleep apnea, which is very sexy for the ladies out there, I'm sure."
Carson and Siri welcomed their daughter Goldie this March and Daly took to Instagram to announce the birth with a photo of the couple and their newborn.
Recently the family moved to California to finish shooting the latest episodes of "The Voice," meaning Daly's wake up time is now 3 am.
Carson said the arrival of his daughter was a bright spot for him and his family.
Despite no longer being pregnant, the pair are continuing their sleep divorce with the "Today" host joking they may never share a bed again.
While Carson said the arrival of his daughter was a bright spot for him and his family, he revealed that the arrangement was energizing them. He said,
"Sleep is important, that's an important part of this. You're going to be a better person if you are rested, which can help your relationship."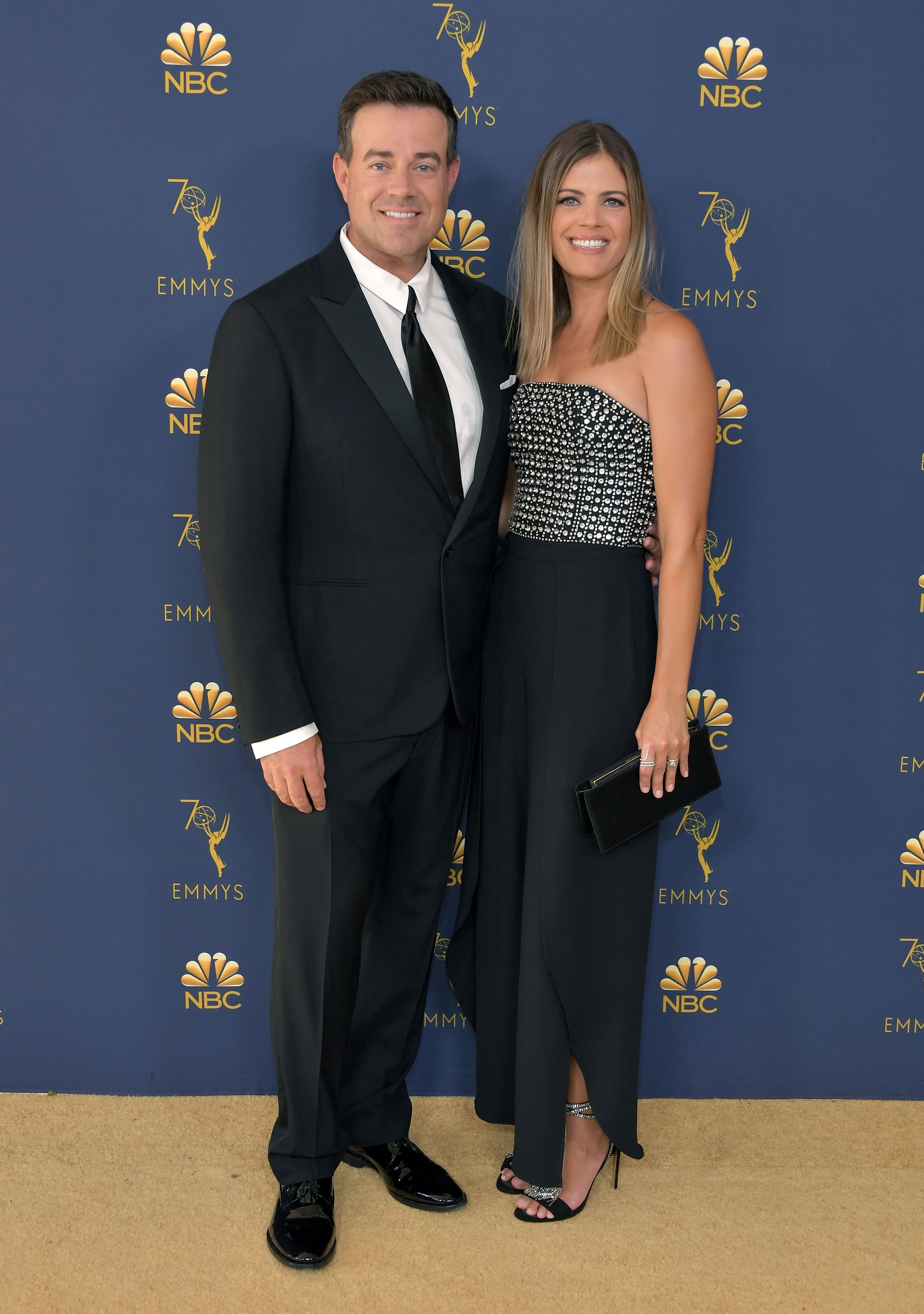 Carson Daly and Siri Pinter attend the 70th Emmy Awards, 2018,Los Angeles, California| Photo: by Neilson Barnard/Getty Images)
Their daughter Goldie joins their other three children London Rose,5, Etta Jones,7, and their son Jackson,10. The couple has been married for five years.
Carson and his wife, who is a "TODAY Food" contributor had been together for ten years before holding a private ceremony in December 2015.
In addition to more rest for the pair, sleeping separately has also made it easier for the mother and daughter as Carson wakes up very early.
Last year the host lost his mother, and he admitted that he sometimes felt wary of developing a similar relationship with his children.
Please fill in your e-mail so we can share with you our top stories!