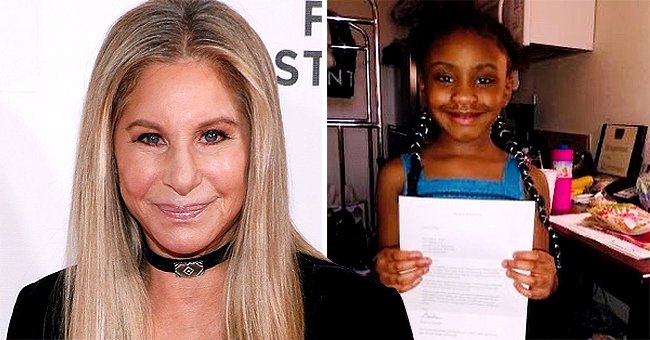 GettyImages instagram.com/giannapinkfloyd
Barbra Streisand Sends Special Gift to George Floyd's 6-Year-Old Daughter Gianna

Barbra Streisand reached out to George Floyd's 6-year-old daughter, Gianna, with a special gift. The singer recently sent her a certificate and a letter that signified the youngster as a Disney shareholder.
Gianna also got two of Streisand's album titled "My Name Is Barbra," and "Color Me Barbra." The 6-year-old then shared snaps of herself holding the proof of her new title as a Disney shareholder.
That was not all; she accompanied it with a message of gratitude towards the singer. She quipped: "Thank you @barbrastreisand for my package, I am now a Disney Stockholder thanks to you."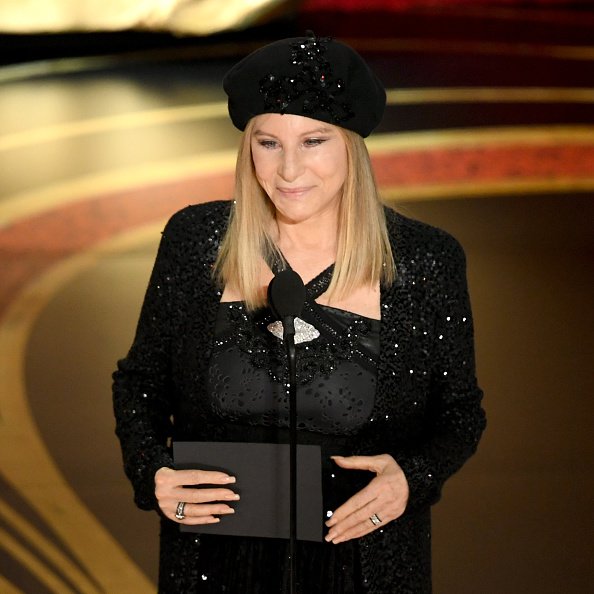 Barbra Streisand speaks onstage during the 91st Annual Academy Awards on February 24, 2019. | Photo: Getty Images
Many Instagram followers congratulated the newest Disney stockholder. One fan stated that Gianna is "beautiful" and blessed to have received so many favors.
In terms of favors and unique gifts, Streisand isn't the only celebrity to make a donation that can secure her future.
Rapper Kanye West recently created a 529 college savings plan to take full tuition for Gianna. He also donated to the families of Breonna Taylor and Ahmaud Arbery.
Taylor and Arbery lost their lives due to police brutality meted on both African-Americans during a supposed arrest.
Gianna lost her dad, George Floyd, after a Minneapolis police officer named Derek Chauvin violently handled the deceased.
Gianna and her mother, Roxie Washington, have shared memories of the deceased via interviews.
After George's death, the entire country embarked on protests amid the ongoing health crisis. Many celebrities lent their voices to the cause, and some even took to the streets to show their displeasure towards the racism inherent in the country.
With the ongoing protests, Gianna and her mother, Roxie Washington, have shared memories of the deceased via interviews.
They revealed while on TV that George was a family man who loved to engage with his daughter. The pair seemed to have a special bond and connected easily as a father and daughter should.
Derek Chauvin, the white cop who pressed tightly to George's neck with his knees, has been charged with second-degree murder and manslaughter.
The 6-year-old who also became popular on social media and the news after her dad's death has also been granted a full-ride scholarship into the Texas Southern University in Houston, in case she chooses to attend the school.
Gianna happens to be truly blessed, and her Instagram account, which is barely a week old, has over forty thousand followers.
Public figures like media mogul Oprah Winfrey, and the former first lady of the US, Michelle Obama, follow the page.
Please fill in your e-mail so we can share with you our top stories!