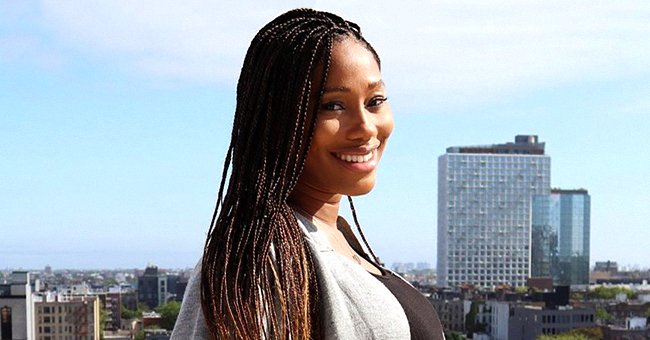 Instagram/tee_fran
Tahira 'Tee Tee' Francis of 'Growing up Hip-Hop' Gives Birth to Baby Boy

"Growing Up Hip Hop" star Tahira "Tee Tee" Francis gave birth to a baby boy and revealed interesting news about the doctor who delivered him.
Tahira "Tee Tee" Francis and her fiance Shawn Rogers welcomed their first child Laith Fitzpatrick Ayan Rogers on June 7, 2020. The proud parents have been sharing pictures of their little on social media, announcing an interesting fact about his birth.
According to the reality TV star, her mom's good friend and a renowned doctor delivered her. 30 years later, she was the same doctor who delivered her special baby boy.
DISCOVERING HER PREGNANCY
Tee Tee first found out that she was pregnant while on vacation in Jamaica. While at first they thought she had Dengue fever as she was feeling unwell, it turned out she was actually expecting.
The couple previously got engaged three months ago in March, although their wedding plans have been put on hold.
PREGNANCY AMID QUARANTINE
Towards the end of her pregnancy journey, Tee Tee stayed in her New York apartment amid the COVID-19 pandemic. Although she had to cancel a lot of her plans, everything turned out okay and she's grateful for it.
"We've been worried because, in New York, they weren't allowing partners or spouses in at the beginning of the virus for deliveries. That's changed now, thankfully."
HAPPY FAMILY OF THREE
While she was delivering their bundle of joy, her fiance Shawn was right there by her side. The couple previously got engaged three months ago in March, although their wedding plans have been put on hold.
For now, the proud parents are focusing on raising their little one in the best possible environment, especially given the circumstances surrounding COVID-19 and the protests in America.
REALITY TV STAR BABIES
"Growing Up Hip Hop" stars have been welcoming children of their own, and one of those who have been doing it so well is Angela Simmons. Although she admits it gets tiring, it's also worthwhile for her and she wouldn't have it any other way.
Angela welcomed her son with late fiance Sutton Tennison in 2016. A year after welcoming their son, they split.
While they were separated, Sutton was murdered in his own driveway in November 2018. Through it all, Angela has made sure to teach her son about his dad, and thanks him for giving her the "greatest gift."
Please fill in your e-mail so we can share with you our top stories!