Georgia Holt Looks Age-defying at 94 — What Is Known about Cher's Gorgeous Mother
Iconic singer Cher's mother, Georgia Holt, proves that age-defying beauty runs in the family as she looks absolutely stunning at ninety-four, after a long successful career.
Georgia Holt is a retired singer, actress, and former model. She's also the mother of one of pop's most iconic personalities, singer and actress Cher. At 93, Holt looks incredibly stunning, and many have begun to wonder who she really is.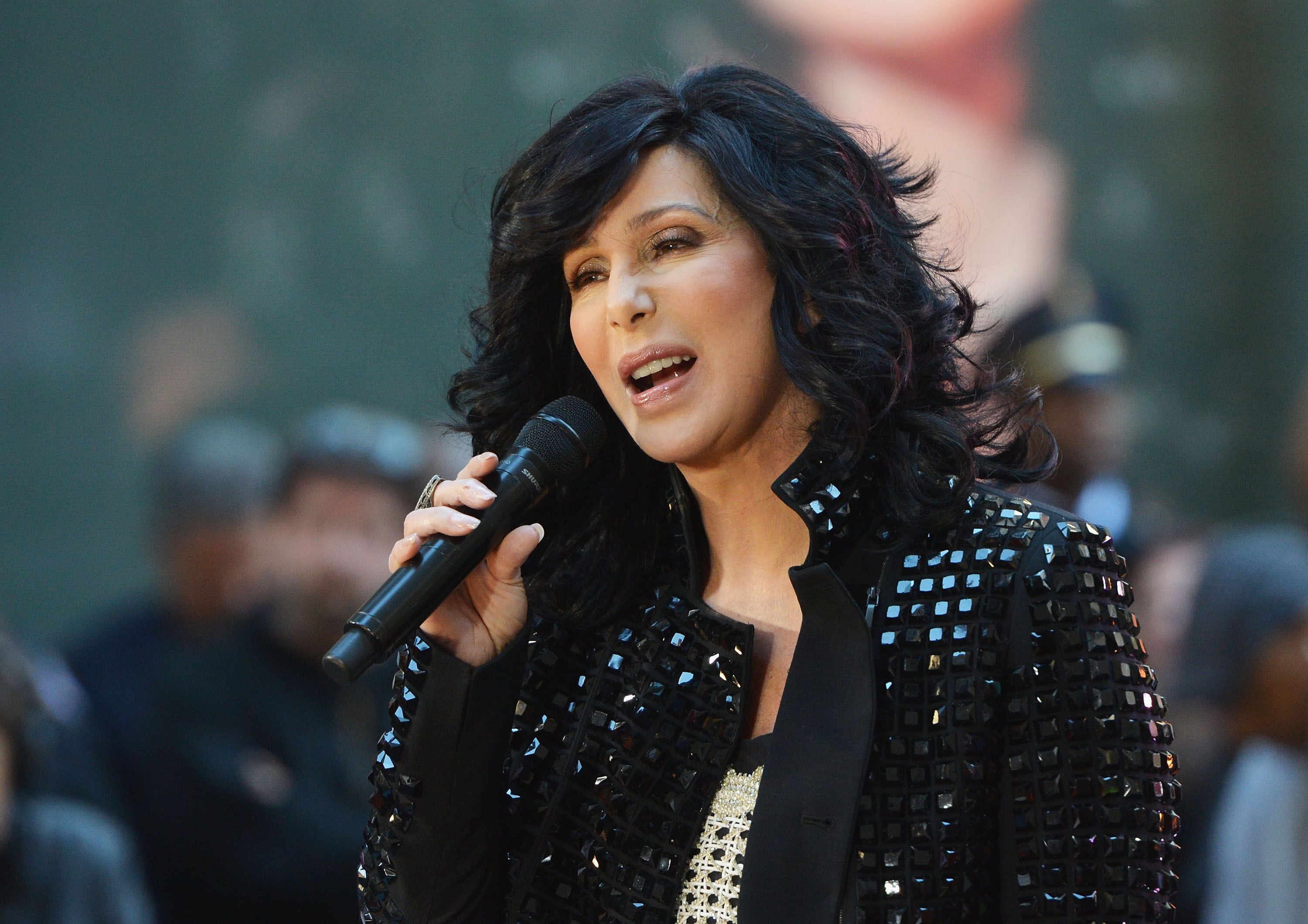 WHO IS GEORGIA HOLT?
Cher's mother, Georgia Holt, might have birthed an icon, but it is no surprise that she herself is an icon in her own right. Holt was born in Kensett, a quaint city in Arkansas, and from that picturesque city, she built a quiet career for herself as a singer, actress, and beauty queen back in the day.
In the 50s, she had her own fair share of minor roles in television and film while also snagging the occasional appearances on talk shows. Holt looks nothing like her age and looks a hundredfold better than several others who are even decades younger than she is. 
The 93-year-old is now more recognized for being the mother to two incredible Hollywood stars, especially music icon, Cher, and even more popular for her rather eventful love life.
HOLT'S INTRIGUING LOVE LIFE
When people first learn that Holt has been married seven times, and to six different men, their first expression is usually surprised, followed by a mix of confusion, wonder, and rightly so.
In a 1978 interview with People, the beauty confessed that the reason for her very exciting married life was not particularly the usual "we were in love" tale. She admitted:
"In those days, it wasn't right to sleep with someone if you weren't married. So i ended up getting married a lot."
In 1946, at the age of twenty, Holt tied the knot with the love of her life, her first husband, Armenian-American John Paul Sarkisian. The two were married for only a bit before they parted ways only to return to each other's arms before finally saying goodbye. Amid the ruckus that was her first marriage, her first daughter, Cherilyn (the famous Cher), was born.
A short time after her first divorce with Sarkisian, Georgia Holt's next spouse was Chris Alcaide, followed by an actor named John Southall, (she seemed to have a thing for Johns back then.)
With Southall, she had her second child, her daughter, Georganne Elizabeth Southall, who later became Georganne LaPiere after one of Holt's husbands adopted her and Cher. 
A couple of years later, the lovebirds parted ways and she married Joseph Collins. Then came Gilbert LaPiere, John Sarkisian again and, Hamilton T. Holt. 
While hopping in and out of love with her husbands, Holt tried her best to raise her kids and support them by working as a model and a waitress. She finally opened a sweet little picturesque quilt-and-bed boutique in Brentwood, LA, after her seventh marriage went to flames.
It was while running the cute boutique that Holt met Craig Spencer, an antique dealer from Washington and even more brow-raising, a man 21 years younger than her. She said to People:
"I knew deep inside he was a good person, but I thought he was interested in me just so he could tell people he went to bed with Cher's mother."
The mom of two could not have been any farther from the truth. Spencer was enamored and absolutely in love with the blonde-haired beauty from Arkansas. A month after they first crossed paths, he had already moved out of Georgetown and into Holt's home in Encino. 
That was in 1979 and exactly opposite to what Holt predicted, he stuck around for the long run. Throughout the run, the boutique owner never quite made it to the big screen s she had always dreamt of. It was her daughters that went on to live the life that she wanted so badly.
HOLT'S DAUGHTER, CHER
As Cher started to make a name for herself in the same industry that had been so unwelcoming to her mom, she decided to give Holt a helping hand to stardom. 
In 2013, Holt made her Billboard chart debut and peaked at No. 43 on Top Country Albums and 13 on Heatseekers Albums with "Honky Tonk Woman." The album was reportedly recorded with members of Elvis Presley's band. 
Cher's love and respect for her mother was quite a sweet thing to behold. In 2017, the singer and actress took to Instagram with the most gorgeous old photo of Holt looking as vibrant as ever, as a tribute to her.
In a 1990 interview with Oprah Winfrey on "The Oprah Winfrey Show," Cher opened up about the kind of interpersonal relationship that she and her mother shared. At the time, she and Holt had a terrible mother-daughter fallout and were not on speaking terms. Cher said:
"I've experienced the slap part but I never experienced telling her all my feelings. My mother was very strict, I mean, you couldn't really scream and yell at my mother."
She told Oprah and fellow actress Wynona Ryder that she felt it was quite unfortunate that she and her mother weren't on speaking terms but that was how they had been for most of their lives — an off and on dynamic. Several years after the enlightening interview, the pair made up and were the best of friends again.
In 2018, she shared a particularly endearing photo of Holt fiddling with a pair of her old sunglasses wearing a gorgeous undoubtedly Cher-inspired t-shirt. The tee had a meme printed on it that featured Steve Jobs, Bill Gates, and Mark Zuckerberg, all announcing their innovations. 
Beside the tech moguls, was Holt. Fans and followers of the icon instantly deduced that Holt was an ultra-cool mom, that supported her daughter in anything. On Holt's birthday in 2019, Cher blew up Twitter with a girls' photo of herself with her sister and their mother. 
On seeing the post, several people could not believe that the Holt standing right before their eyes was 93 years old. She was absolutely stunning!
Quite recently, On Mother's Day in May, the legendary singer took to Twitter with a heart-melting tribute to her mother who was battling an illness which was as she thankfully said, "Not Covid 19." 
Had Great Day at Moms 🎂Day.
Gee,Mom,Me.
Sharing my Medal With My Mom.SHES SO PROUD.SHE SAYS SHE'LL LOOK AT IT EVERYDAY.SHE'S 93 & THE LOOK IN HER EYES SAID IT ALL.
AT FIRST SHE DIDNT UNDERSTAND…THEN I SAID
"MOM WE CAN SHARE IT"
SHE WAS SO PROUD
. pic.twitter.com/dXastaixwv

— Cher (@cher) June 3, 2019
CHER'S CAREER AND FAMILY
Cher started her career as one half of the rock duo "Sonny and Cher" with her first husband Sonny Bono in the 60s and 70s. The pair were married from 1964 till 1975 when they split. The duo topped charts and broke records and continued to do so even when they separated. 
Her voice, her fashion, her beauty. All three screamed icon and Cher proved that she was worth the title and then some. Music welcomed her, acting welcomed her, and television welcomed her.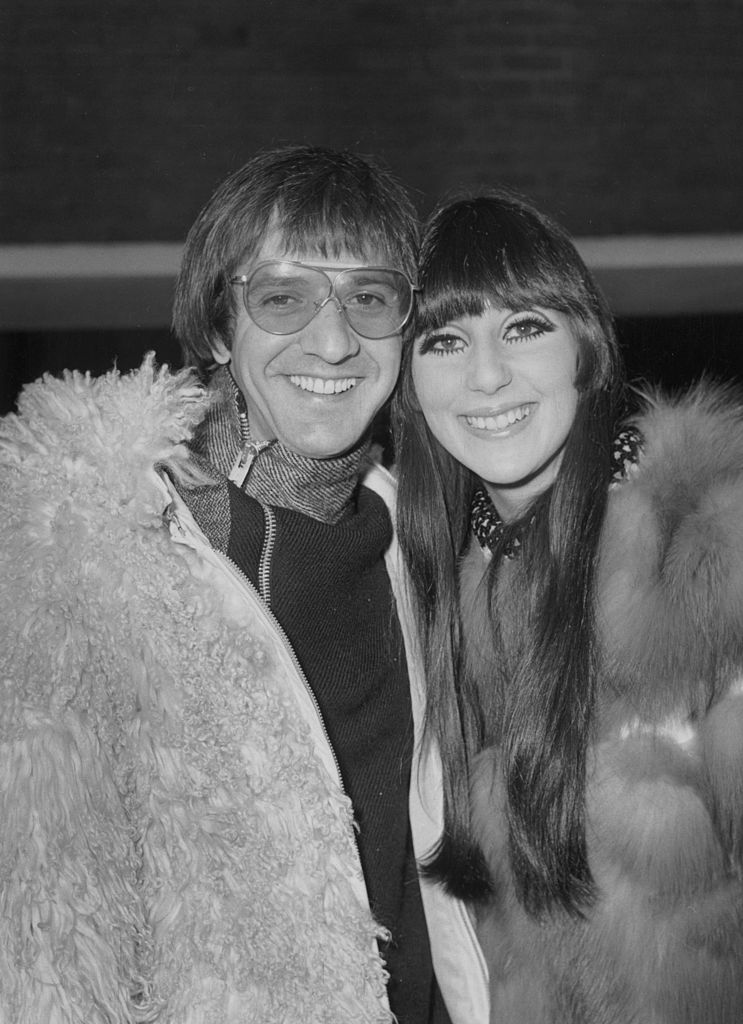 Cher and Sonny had been the legendary couple that every couple tried to be and the single people aspired to become. Interestingly, there was an alarming age gap between the two. Sonny was 27 and the songstress was 16 when they met. 
He was married and she was young. Somehow, the universe conspired to bring them together. Sonny and his wife parted ways and they found a future in each other's arms. 
In 1975, Cher's mommy dearest made a rather intriguing assertion. She said that Cher must have gotten attracted to Sonny because he shared a striking semblance with her father, Sarkisian, who abandoned her.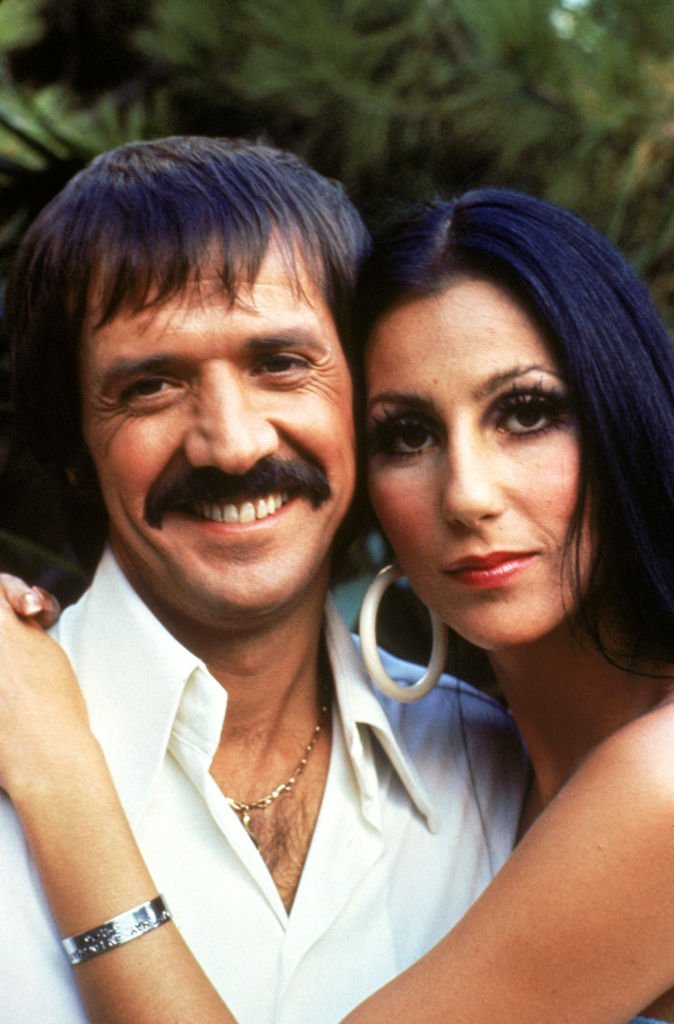 The musical duo tied the knot in 1964 and welcomed their first and only child, their daughter-turned-son, Chaz Bono, in 1969. Sadly, a few years after his birth, Chaz's parents divorced. Shortly after that, the songstress got hitched to Gregg Allman, a singer-songwriter. They welcomed their only child together, Elijah Blue Allman, in 1976 and three years after, separated.
After Elijah was born and her marriage to Allman started to crumble, the mother of two sat with People for a little chat to discuss her situation. She said:
"Gregory has stopped drinking...I've always loved Gregory, but until now. I never felt it was going to last. For the first time, I feel like married people."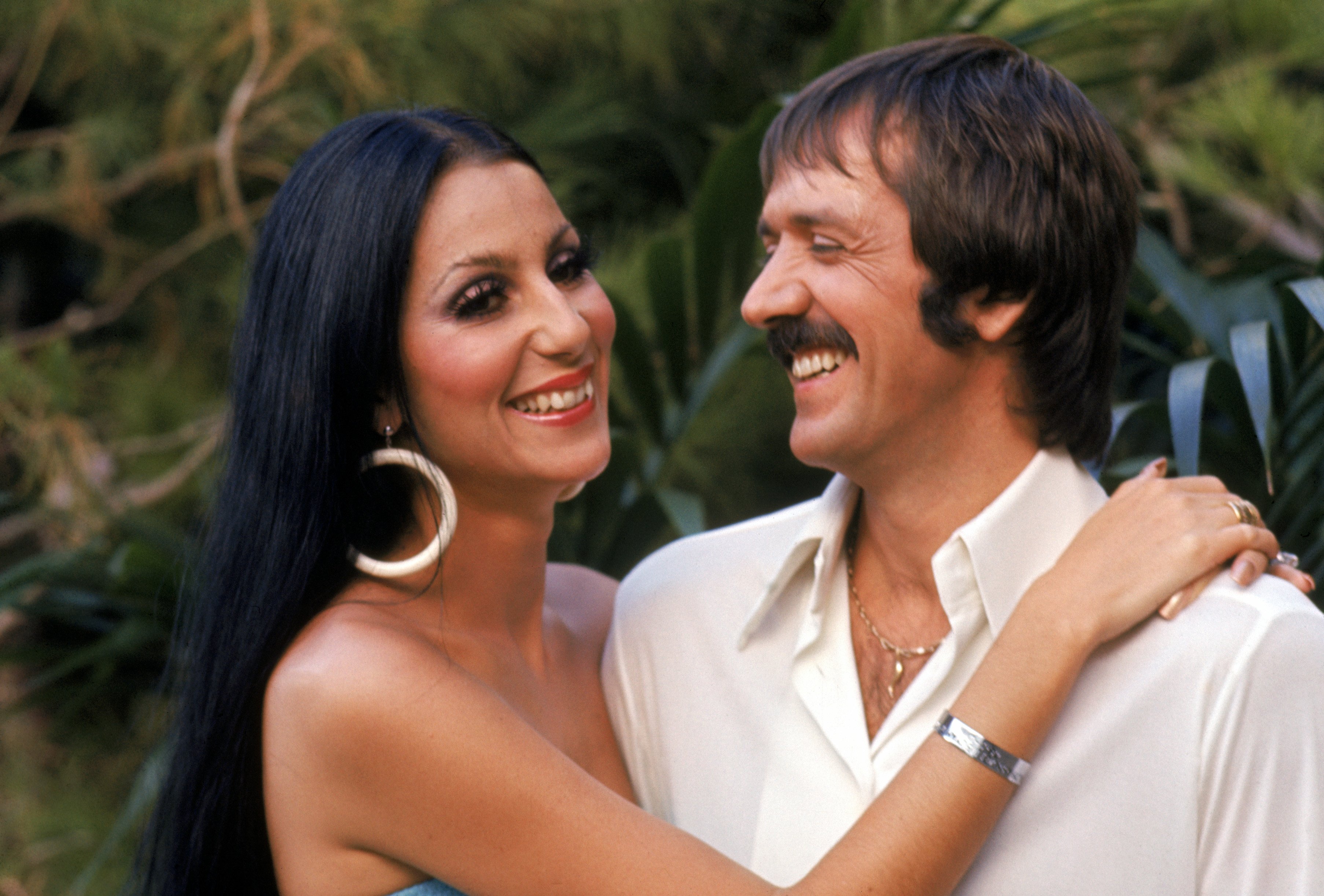 The tranquility that she had found with Gregg Allman also came at a price. Around his period, Holt estranged herself from her daughters, claiming that they never gave her enough time. The whole marriage came crumbling down at last and Gregg and Cher were no longer a couple.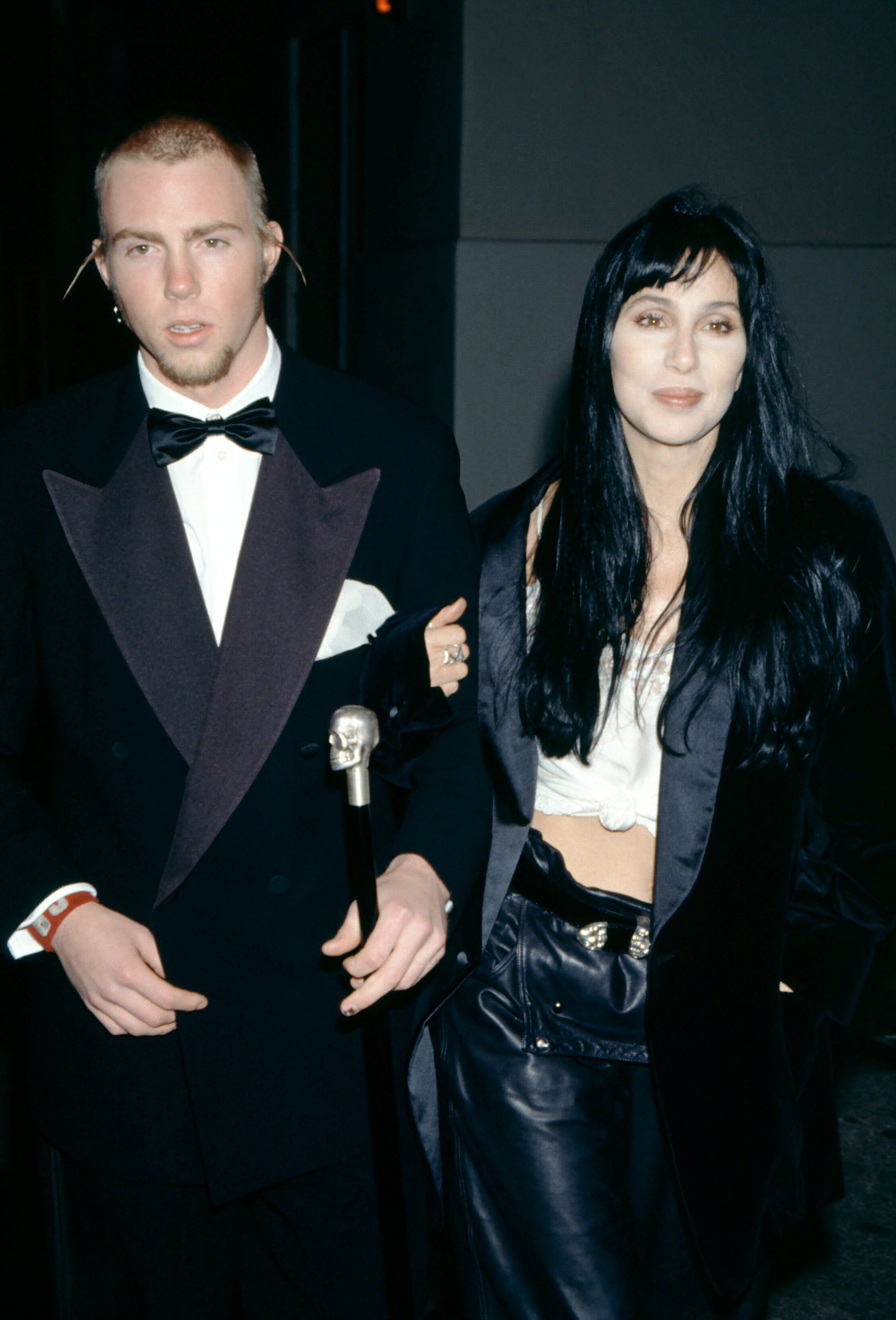 Despite the drama surrounding her failed marriages, Cher's relationship with her children was never marred or shaken. She always made time for them between the concerts, the tours, and the flashing lights, she made sure that she was there for them. She believed that they were the absolute best thing in the world.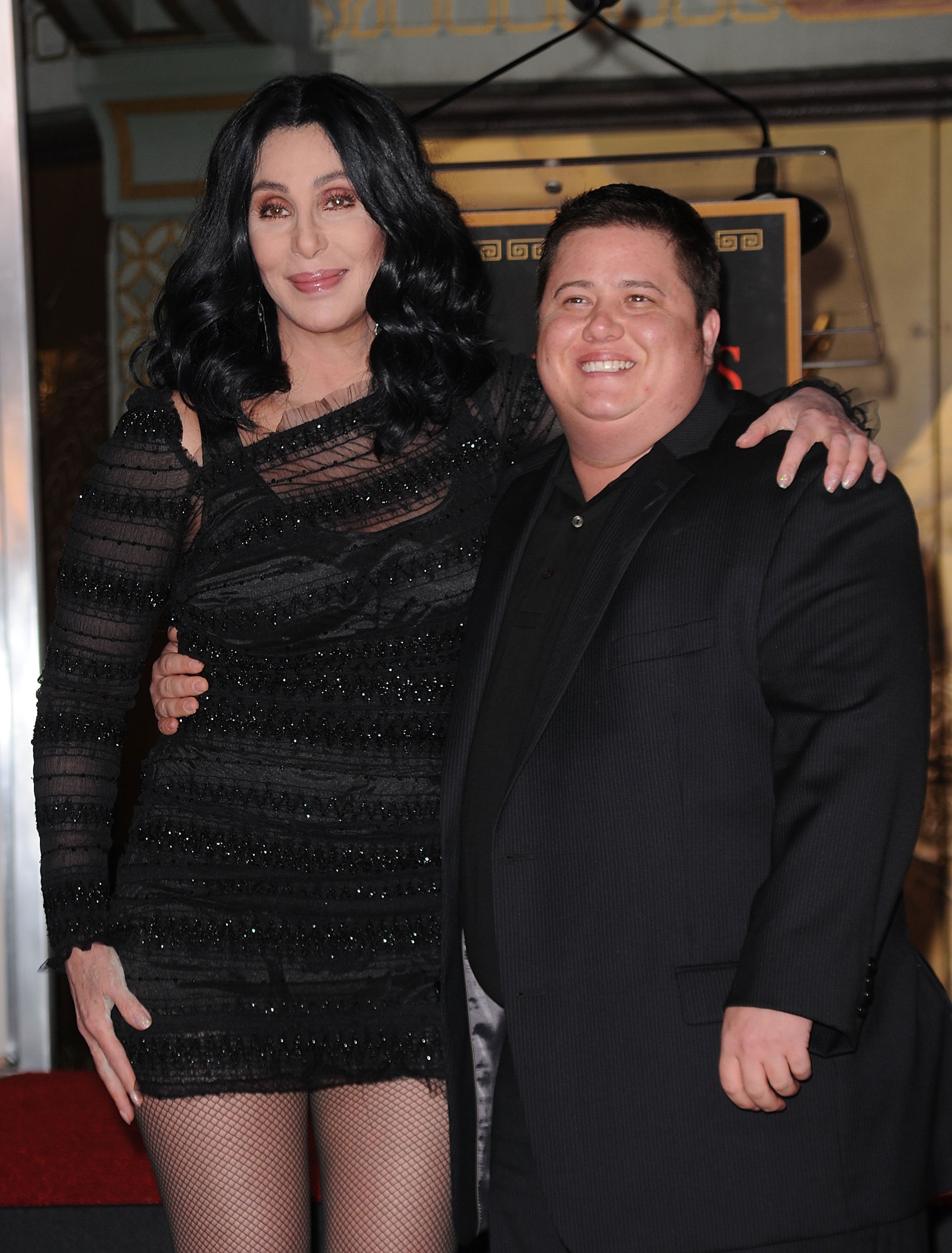 Cher's first son, Chaz, was born a girl who his parents named Chastity. He came out as a lesbian in 1995 and underwent the transitioning process of becoming a man in mid-2008. His mother admitted that she still sometimes struggled with the correct pronouns while referring to her son. 
In 1999, Cher had a tell-all interview about her son's coming out with Ellen Fanning, a journalist and a reporter. She shared:
"It was kind of shocking to me too but that was my reaction and I'd always known it, you know, that's the stupid thing — a mother just knows these things."
She was as supportive and as vocal as she could be, joining her son in his advocacy for LGBTQ rights. Cher, the legendary singer, and actress notorious for her brow-raising risque outfits was born an icon, by a legendary ageless beauty and gave birth to pretty terrific kids herself. The family just oozes awesomeness.