Meet Idris Elba's First Wife Hanne Norgaard Who Is the Mother of His Daughter Isan
Idris Elba's first wife Hanne Norgaard is the mom of his daughter Isan, and the pair separated in 2003. Let's take a look at their relationship and what led to their divorce. 
In 1999, Idris Elba got married to his first wife Hanne "Kim" Norgaard. They first met in England where she was working, and they ultimately dated and moved to New York when they decided to get married.
It was in New York that they welcomed their daughter Isan, and remained there for four years until they filed for divorce. The same way Idris remains a staple in the industry, Kim is also known for working on TV shows, stage productions, movies, and advertisements.
KIM ELBA'S CAREER
Kim remained silent about their relationship and separation, shying away from the spotlight and focusing on her career instead. Despite this, Kim continues to carry the Elba last name. 
Up until today, she works as a makeup artist, naming her line "Kim Elba Cosmetics."  Through the years, she and Idris have co-parented their daughter and have remained in good terms for the sake of Isan.
ELBA'S OTHER MARRIAGES
Following his marriage to Kim, Elba then married Sonya Nicole Hamilin in 2006. This marriage only lasted for four months. Prior to marrying his third wife, he was in a relationship with Naiyana Garth and together they share a son named Winston. 
After Elba's failed relationships, she is currently married to his third wife Sabrina Dhowre. They got engaged on February 10, 2018, when he proposed during a screening of his film "Yardie."
MARRYING SABRINA DHOWRE
In April 2019, they got married in an intimate ceremony in Marrakesh surrounded by their closest family and friends. To this day, they remain happily married and in love. 
She was once named the 2019 Golden Globe Ambassador when she was 16-years-old, and her dad couldn't be any prouder. 
HIS CONSTANT RELATIONSHIP
Throughout all his relationships, one thing that remained constant was his bond with his daughter Isan. She was once named the 2019 Golden Globe Ambassador when she was 16-years-old, and her dad couldn't be any prouder.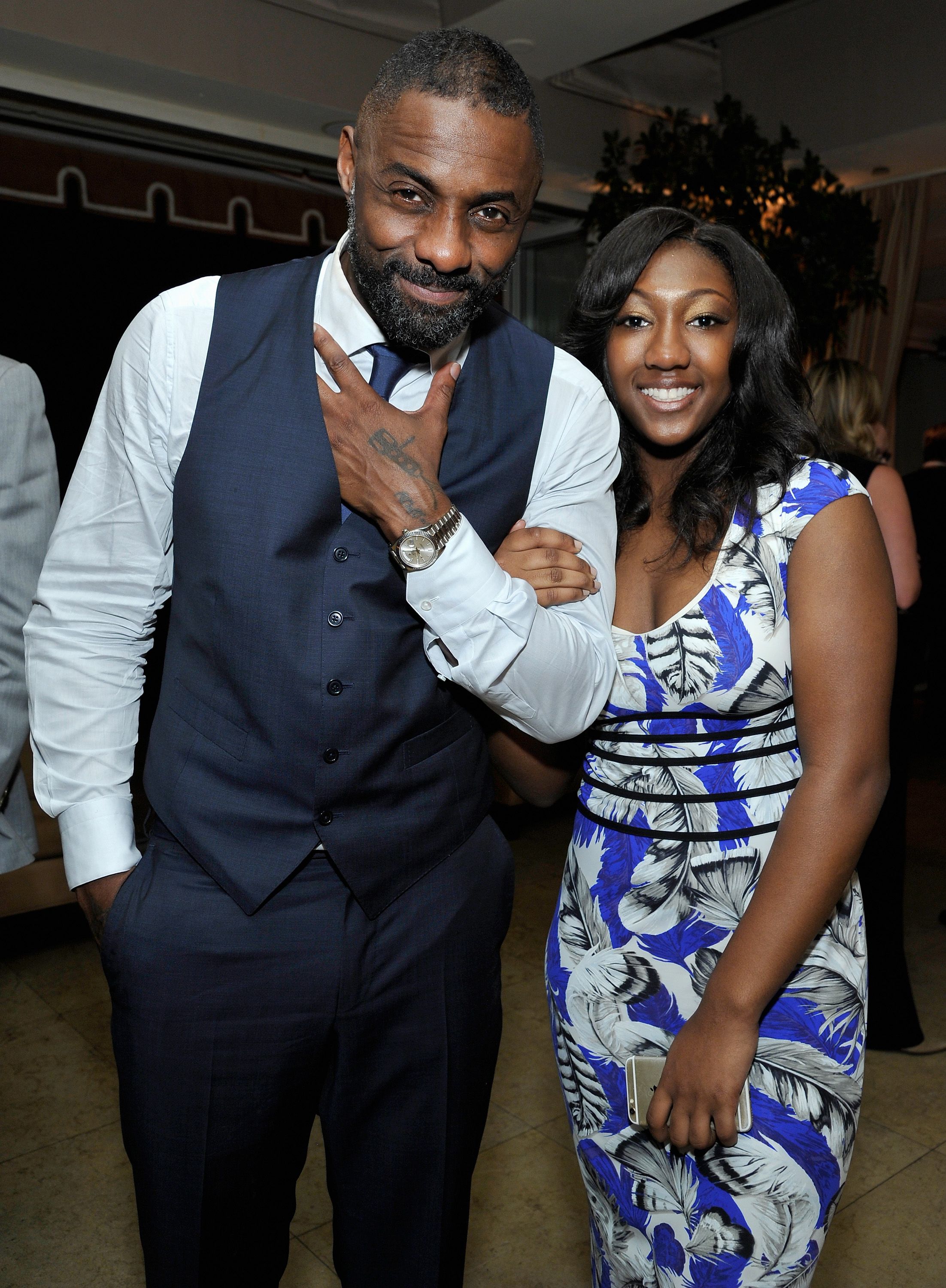 Now, the 18-year-old is growing up to be a beautiful young adult, hinting her own entry into the entertainment industry as she continues to model as seen on her Instagram account.