Daily Mail: 'This Is Us' Writer Jas Waters Fought with Depression for 20 Years before Her Death
Jas Waters reportedly suffered from depression for decades due to a "rocky childhood" and a life in isolation. Her father opened up to Daily Mail about what she was like and why she didn't deserve her fate. 
New details have emerged surrounding the death of "This Is Us" writer Jas Waters and the life she left behind. According to an exclusive report from Daily Mail, Waters battled depression for two decades before ending her life last week.
News of Waters' death shook the industry she revolved in. Her friends and colleagues expressed their grief and showered her with love and tributes.
When it's all said and done, love really is all that matters. Rest well, Jas. https://t.co/djwtRlR5CZ

— Kay Oyegun (Oh-yay-gun) (@KayOyegun) June 10, 2020
However, it was an even greater shock to learn that Waters had apparently committed suicide by hanging, as later confirmed by the police investigation.
It seems many were not aware that in the midst of her successful career as a writer, Waters struggled with mental health issues that may have triggered her to take her own life.
Waters' father, Joseph Waters broke down in tears as he recalled his daughter opening up to him about her difficulties.
I'm in hell.

— Jas Waters (@JasFly) April 22, 2020
A PREVIOUS ATTEMPT
Scrolling through the pages of Waters' blog, JasFly.com Daily Mail revealed this was not the first time she attempted a threat to her life.
In her last entry in August 2014, she opened up about taking a bottle of Tylenol PM hoping to drown her sorrows with it. She admitted being diagnosed with depression at 19 due to an unstable childhood which prompted her to consume the pills two years later.
Wonder what my next life will be like.

— Jas Waters (@JasFly) April 20, 2020
LIVING WITH DEPRESSION
Surviving that incident, Waters told her followers that she was living proof of how one can overcome depression which she described as a disease and not an emotion. She also said that it often hides in plain sight but it had become part of her life, much like dieting.
Though it appeared Waters found a way to cope with her bouts of depression after that post, it seems that while she was in quarantine due to the threat of COVID-19, she suffered from anxiety.
I'm tired of sheltering in place with my anxiety. Most days is nearly debilitating. Hence, the cooking simply for the calm it brings. So if you're struggling just to keep the fear of the unknown in check, know that you're not alone. I'm with you.

— Jas Waters (@JasFly) April 25, 2020
SIGNS OF DARK TIMES AHEAD
"I'm in hell," she had written in April. Days before, she wrote, "Wonder what my next life will be like." She also tweeted the cryptic words, "Creative strangulation" in March.
In January, Waters reportedly opened up about her childhood and how she grew up with her grandmother after her parents split before she was born. She lived with her grandmother until she was sixteen when she moved in with her father who had remarried when she was four.
She also revealed her lack of relationship with her four other siblings. As such, she was used to living in isolation, absent from family videos, and distant from her mother.
Spent the last hour doing yard work instead of spiraling.

That's it. That's today's victory.

— Jas Waters (@JasFly) April 15, 2020
A FATHER'S GRIEF
Speaking to Daily Mail following his daughter's death, Waters' father, Joseph Waters broke down in tears as he recalled his daughter opening up to him about her difficulties. However, he didn't think this was the reason she ended her life.
He described her as a lover of life who always excelled in school and had a great sense of humor which is why he was shocked to learn about her death. 
"I'm just shocked about the end here. I don't understand it. Her whole family is devastated." he said. He added, "My daughter was a brilliant, articulate, beautiful young woman who didn't deserve this at all."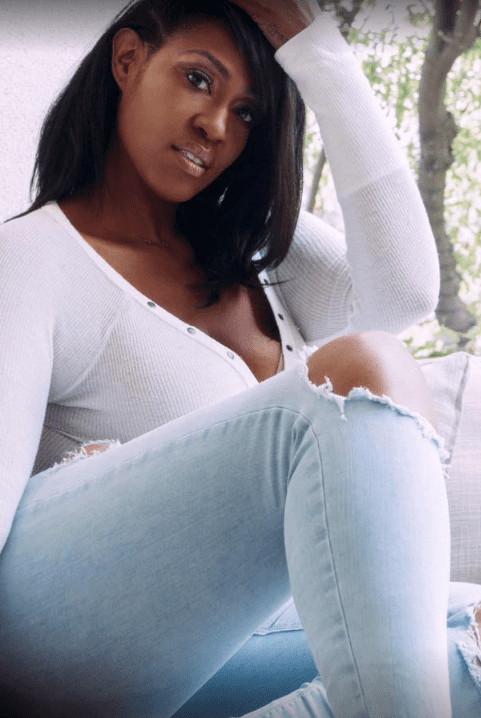 Waters, 39, will be fondly remembered by her "This Is Us" family as "a brilliant storyteller and a force of nature," as said in a statement her colleagues tweeted following her death.
More importantly, instead of the troubled life she lived, it is the legacy of creative work she left behind that we will choose to remember her by.